If you've bought a new phone over the course of the past two years, then chances are your device is likely to be well-equipped to make full use of the benefits that come from a 5G network. For those not in the know, 5G refers to the fifth generation of broadband cellular networks deployed by mobile operators since 2019, which is expected to work faster than current mainstream 4G networks used globally.
Southeast Asian neighbours light up with 5G coverage, but not M'sia
However, in order to make use of 5G, one must first have a reliable 5G telecommunications network to begin with. Unfortunately in the case of Malaysia, 5G is not anywhere near prevalent enough for many of us to take full advantage of its benefits, given the lack of telcos that offer the service. And as a consequence, the disparity of local 5G coverage in comparison with that of our neighbours Thailand and Singapore are apparently pretty far apart, as a recent Facebook post by ASEAN Skyline goes to claim.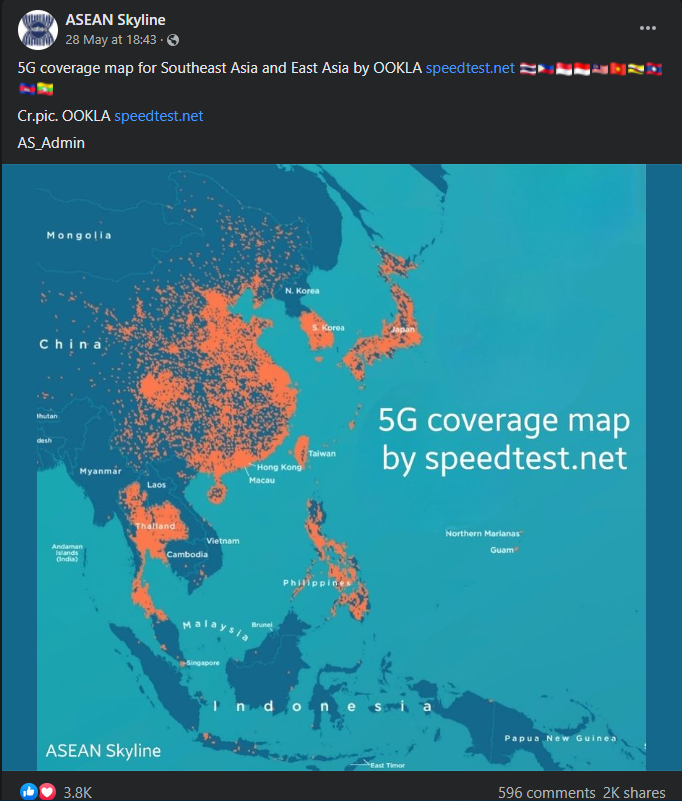 Citing a screenshot obtained from Ookla Speedtest's '2021 State of 5G Worldwide' infographic, the Facebook page goes on to show the amount of 5G coverage each Southeast Asian country had as of last year. Produced by Ookla, which offers one of the most popular free Internet access performance analysis tools, 5G coverage on the map is denoted by the use of orange dots.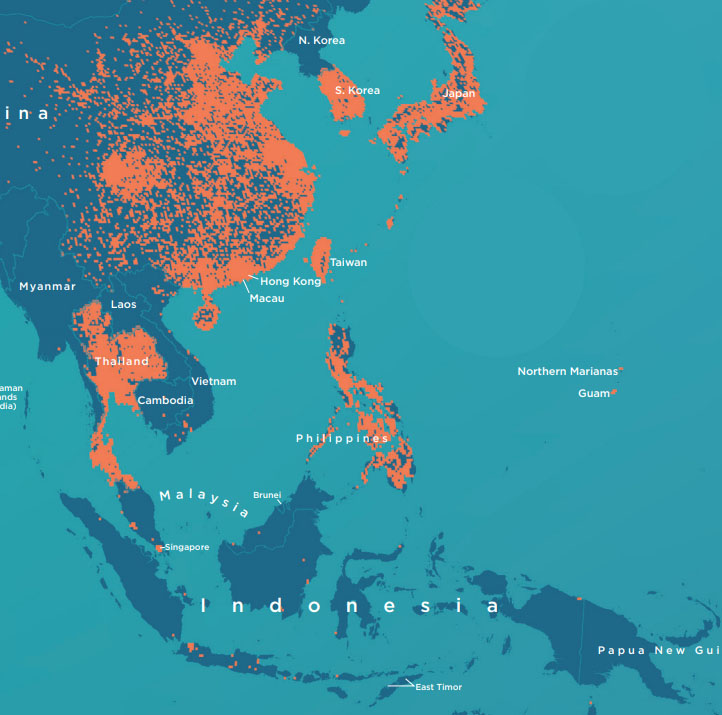 As one can see, a majority of Thailand already has widespread 5G coverage, which is almost completely lit in orange dots. The same can be said of the Philippines, as well as the island-state of Singapore. However where Malaysia is concerned, only a small number of orange dots can be seen in West Malaysia, with the largest cluster seen in what appears to be the greater Klang Valley area.
Similarly, the report claims that network coverage in Indonesia is also equally scarce, just as it is in Cambodia, Vietnam, Laos, and Myanmar.
Netizens discuss the state of connectivity locally
The post has since generated a lot of interest among Malaysian netizens, who have taken to the comments section to discuss the state of Internet connectivity in the country.
Some have pointed out that even Malaysia's current 4G network fails to offer coverage in rural areas, while basic 2G networks are still limited.
Others joke that as Malaysia uses '6G' (2G +4G), our hotspots don't appear on the Ookla map.


Netizens have even drawn comparisons between Malaysia's current network infrastructure with that of other Southeast Asian countries such as Thailand and the Philippines, both of which have made strides in the area of mobile connectivity.

As it now stands, the current 5G rollout in Malaysia is slow-moving. As reported by SoyaCincau, our country was slated to be among the first in the region to be equipped with widespread 5G coverage, with commercial services to be available by Q3 of 2020. But owing to the onset of delays and changes in direction, the official rollout didn't begin until late 2021.
Presently, only YTL Communication's YES network offers commercial 5G coverage locally, while other major companies such as Maxis, Digi, and Celcom are still currently in discussions with Digital Nasional Berhad, who is the Single Wholesale Network provider for 5G.
Tap here to give us a 'Like' on Facebook and stay up-to-date on the latest news!