Little did we know that Malaysia is filled with geniuses after recent discoveries of talents who share the same blood. From professional athletes to the biggest shareholder of Western New York's largest electronics factory, these wonderful achievements just keep reminding us that there are potential powerhouses among us. In fact, some of our people have come up with the first-ever hubless e-bike in the world!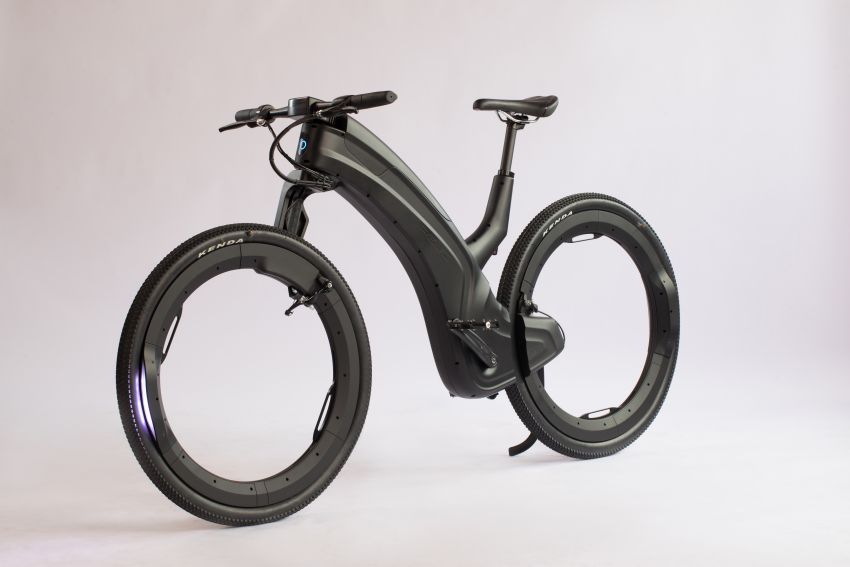 Inventing the world's first futuristic hubless bicycle Reevo
According to a Twitter thread shared by Cyberjaya-based tech enthusiast and Aerodyne Chief Marketing Officer Richard Ker, Beno Technologies was founded in 2016 by a group of dreamers. Beno is the abbreviation for "Be Innovative", which is the company's founding philosophy. 
The Chief Executive Officer and co-founder of Beno, Alec Lim studied Manufacturing Engineering at the University of Nottingham, and he worked in well-known tech companies including Keysight Technologies and Motorola Solutions. Also known to be an avid cyclist, Alec was then inspired by the idea of innovating e-bikes, leading to the invention of Reevo.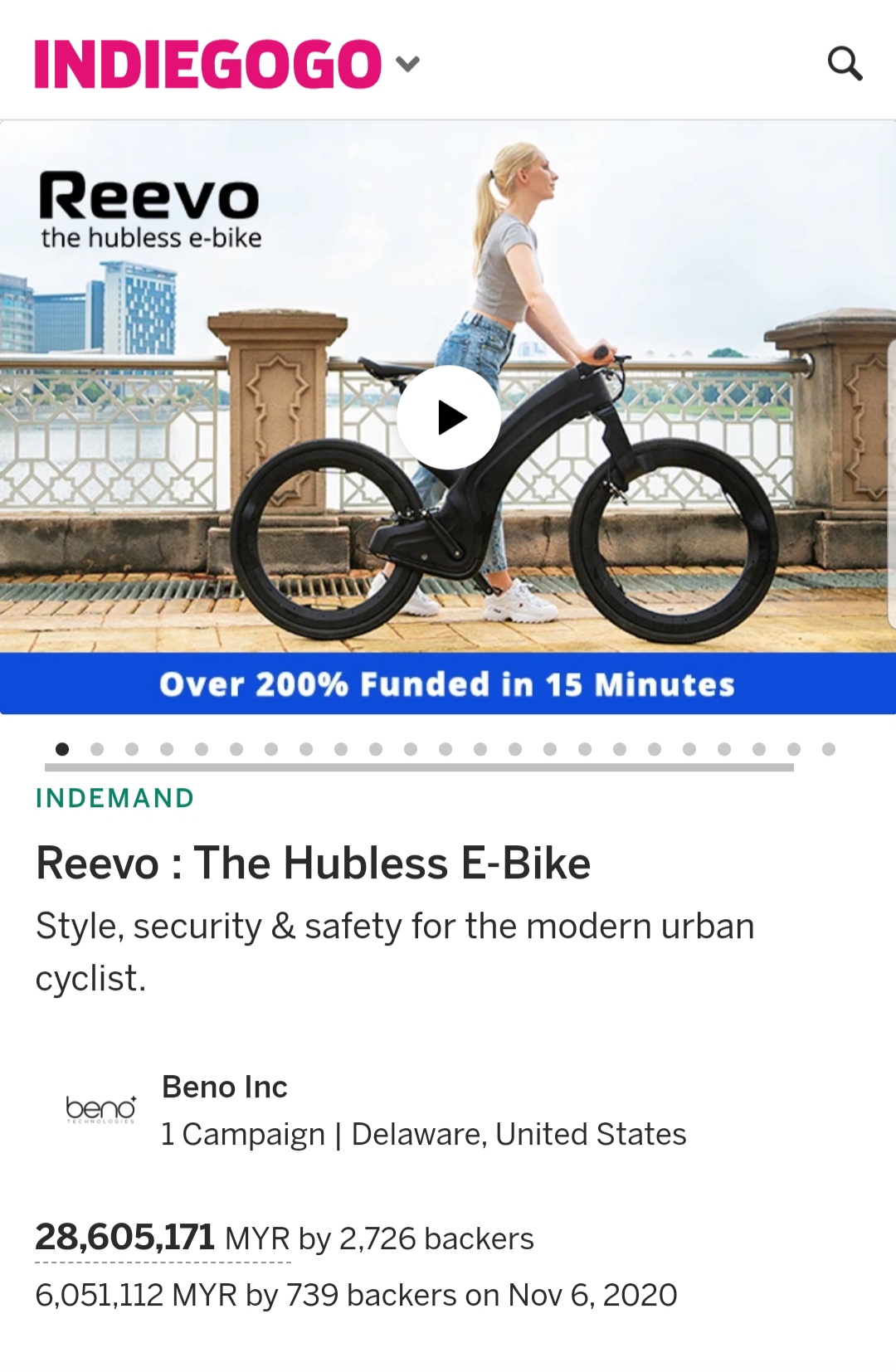 With no funding or grants, he and the other co-founders kickstarted their project with an amount of RM28.4 million crowdfunded on Indiegogo, a worldwide crowdfunding website. This funding allowed them to finalize the design of Reevo in their R&D office in Seattle. The hubless e-bike is currently in production and sold to over 70 countries worldwide. 
A bike you see in Sci-Fi movies becomes a reality
Because of its innovative design and components, Reevo is considered a state-of-the-art e-bike, and it is sought after by many countries. The sleek vehicle is equipped with an electric motor and adaptive pedal-assist for less energy consumption. The e-bike can also support a weight of up to 120kg while remaining lightweight for most cyclists. Not to mention it has strong security features including anti-theft capabilities, fingerprint recognition, electric wheel lock and motion sensors.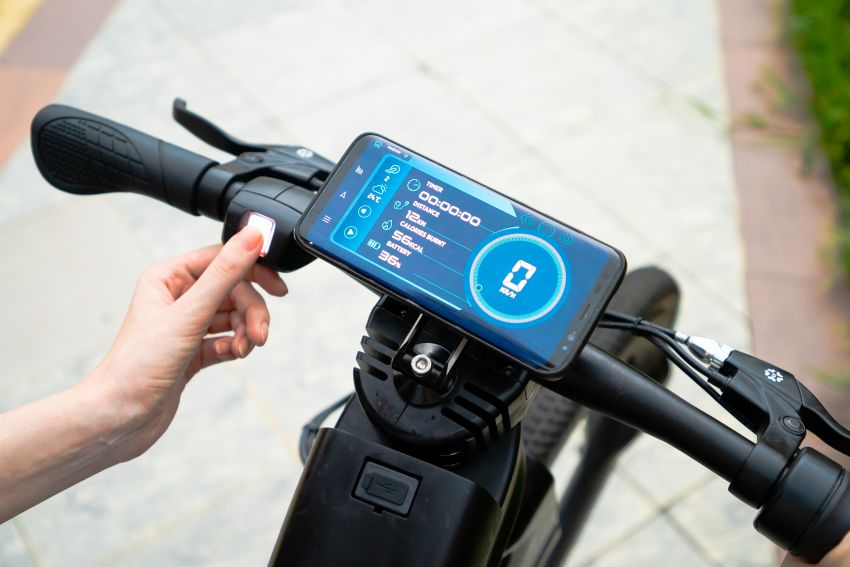 These bikes are being manufactured and produced at a facility located in Penang, Malaysia. They hire locals in their company, which is proof that Malaysia does have the potential to create world-class products. Furthermore, the Museum of the Future in Dubai showcased the first prototype of Reevo as it embodies the pinnacle of mobility inventions, especially e-bikes. 
Kudos to Alec and his partners for inventing such a remarkable product! Their achievement has inspired us Malaysians to keep on dreaming and to act on those dreams because we are capable of coming up with ideas that can shake the world. 
Also read: Meet Kampar-born engineer Rupa Shanmugam, the majority shareholder of Western New York's largest electronics factory