Historically, many women have faced a barrage of challenges to establish themselves in Science, Technology, Engineering and Math (STEM) related fields, which have typically been dominated by men. In fact, an article run by business magazine Forbes from 2020 has shown that women still feel that they faced discrimination and bias from STEM-related careers.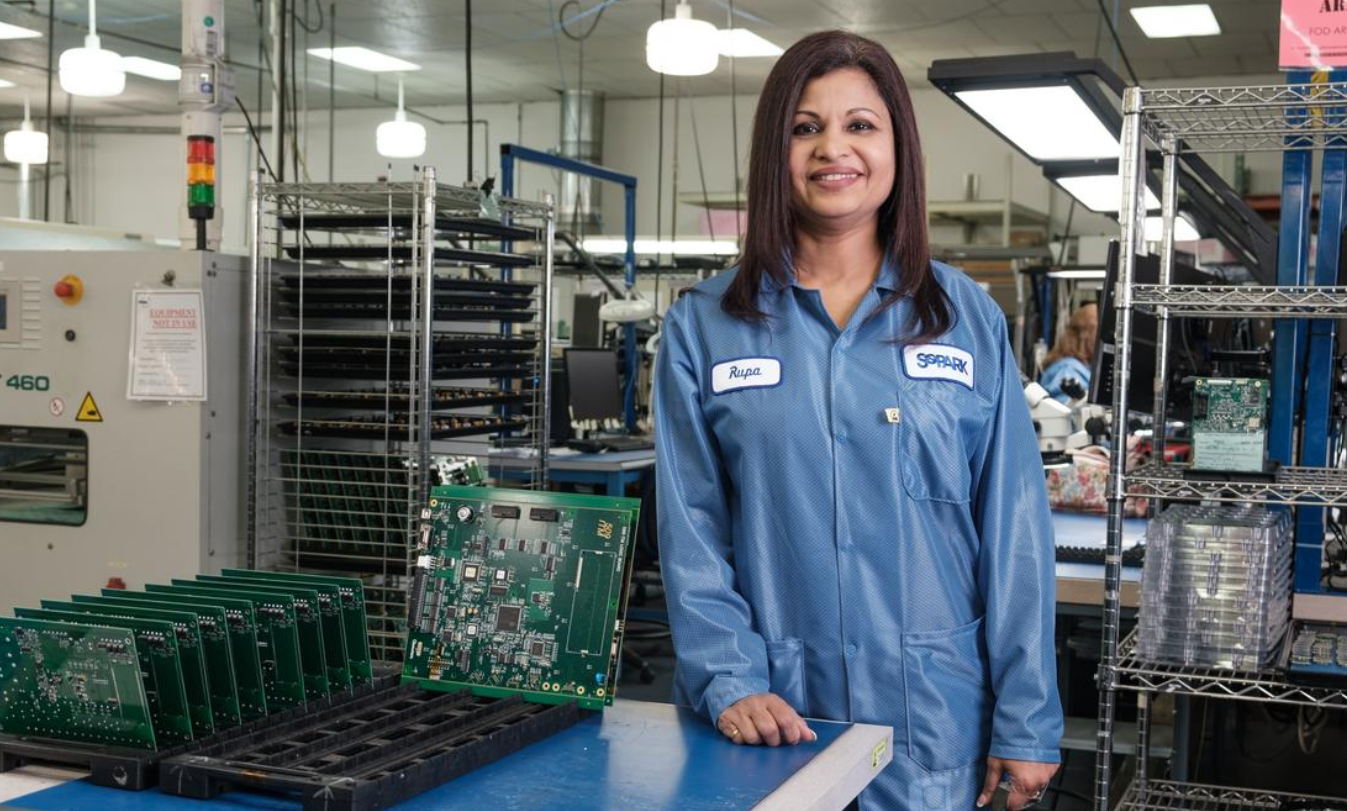 And yet in light of those hurdles, a Kampar-born female engineer fiercely defied the odds stacked against her and has now become the majority shareholder of Western New York's largest electronics factory. Meet Ms Rupa Shanmugam, President and Chief Operating Officer of US's leading technological firm SoPark Corp.
An interest nurtured from childhood
As shared by Cyberjaya-based tech enthusiast and Aerodyne Chief Marketing Officer Richard Ker via his now viral Twitter thread, Rupa was born to a father who worked as a physics teacher at Sekolah Menengah Jenis Kebangsaan (ACS). In spite of the fact that he taught physics, her father steered her in the direction of pursuing an interest with electrical engineering, and would go on to call her his 'right hand (wo)man' for assisting him in a number of his DIY projects from as early as 6-years-old.
Eventually, this would lead her to take up a Diploma in Electronics Engineering at Federal Institute of Technology in Kuala Lumpur. At the time, she was the only female student in her class. Similarly, Rupa would be the only female engineer in the companies that she would subsequently work in at the beginning of her career, including Thomson in Singapore as well as Western Digital and Carsem in Malaysia.
Moved to New York in 2007
After that, Rupa made the decision to move to the state of Indiana in the USA, where she would enroll in Trine University's B.S. in Electrical Engineering program and meet her husband. In 2007, she moved to Buffalo, New York to work with SoPark. Initially, she started off as an operator, before becoming a technician, an engineer, and a manager.
"Rupa worked hard, has strong work ethics and had good mentors.

SoPark was struggling at the time, but she became part of a team that has turned things around." Richard said.
Rupa eventually became majority shareholder of SoPark
By 2018, she became a majority shareholder of the company and cemented her status as an icon in the local community. Hoping to provide more opportunities to women in the field, Rupa had also initiated a programme for University of Buffalo students to be hired at SoPark, where she has been appointed a committee member of.
This is in addition to being a part of the Western New York Chapter of Engineering World Health at the Uni of Buffalo, and receiving a number of other accolades including the Woman in Leadership Honoree by the Buffalo Niagara Chapter of NYS Women, Inc.
Believing that women are just as equally capable of contributing to the field of manufacturing and technology, she hopes to see more women taking up positions in STEM-related fields in the future.
Tap here to give us a 'Like' on Facebook and stay up-to-date on the latest news!