Just twelve years ago, the prospect of using a phone to access the Internet was a wild notion that not many of us could have believed. After all, with 3G being the standard-bearer for the day and phones having yet to properly catch up to social media then, surfing the web on a tiny little Sony Ericsson was… not ideal. But fast-forward to 2021, and we can't even imagine a single day when we would have to do without the use of the Internet on our smartphones.
Malaysia's 3G network to be shut down by 31st December 2021
Introduced in the early 2000s before becoming widely adopted in the years to come after, 3G telecommunications network enabled mobile phones to transmit data at greater bandwidths, which meant more functionality and content. It introduced many of us to our first taste of mobile Internet freedom and video calls, all of which the previous 2G networks could never cater to due to technological limitations.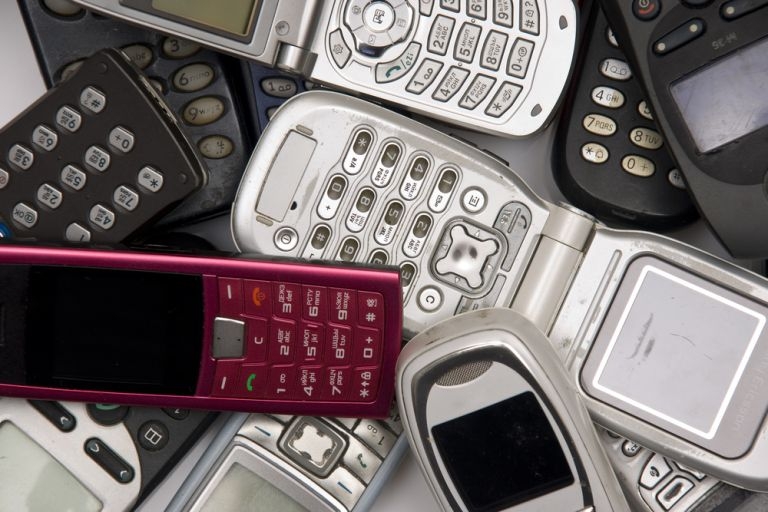 But every piece of technology will eventually come to face obsolescence, no matter how cutting-edge it may initially seem. And in Malaysia, the Malaysian Communications and Multimedia Commission, which is the official regulatory body for telecommunications technologies, has announced that the 3G network in Malaysia will officially be shut down nationwide by 31st December 2021.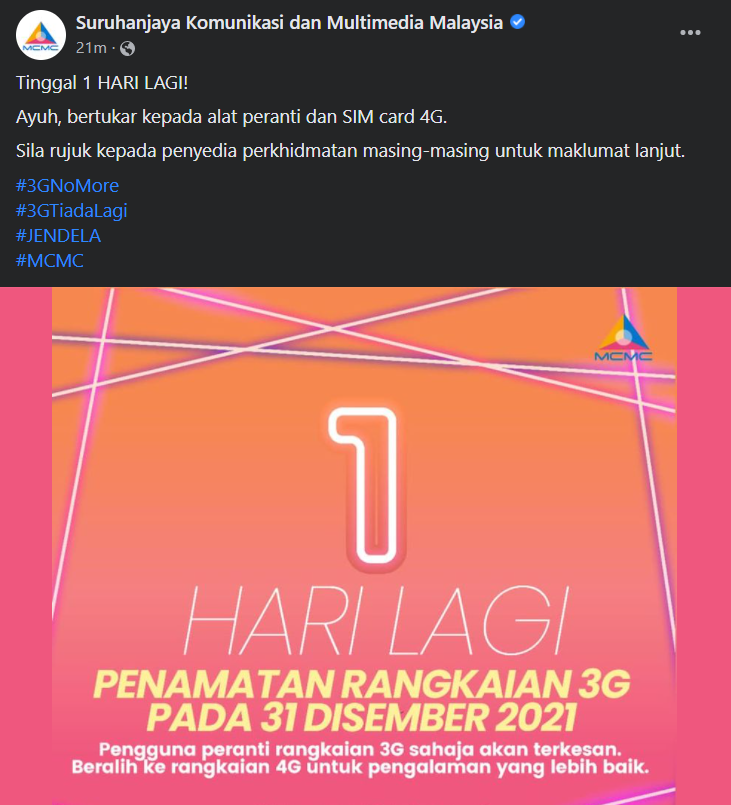 This is in order to pave way for improved 4G network stability
The currently mainstream 4G network will come to take its place instead. According to a report from NST, the 3G network shutdown will allow the existing spectrum to offer an improved 4G network experience to customers in Malaysia.
"Users who still own SIM cards that only support the 3G network are advised to contact their service providers immediately to upgrade to 4G to prevent any inconvenience.

"The 3G network shutdown is in tandem with the government's efforts to provide a high-quality and holistic broadband under the National Digital Network (Jendela)." the MCMC said in a statement.
Which translates to lower latency, improved network stablity and of course, faster internet access on 4G networks in general. As end-consumers, that this would mean for you as the end-user is that if you still own any feature phones that are running on 3G, you will no longer be able to use them at all. So if you or anyone you know are still holding on to your 3G feature phones, it's time to trade-up!
For more news like this, follow us on Facebook! 
Also read: Take note! There's a new MySejahtera feature rolling out soon called MySJ Trace! Here's all you need to know: