At this point, we're all accustomed with using the MySejahtera contact tracing app whenever we step out of our homes. Mandated as part of the ongoing measures to control and curb the spread of COVID-19 in the country, the application has become an integral facet in our fight against the now endemic disease. In fact, checking-in with MySejahtera has been made mandatory in locations with internet access since February of this year.
MySejahtera now comes with a brand-new feature: MySJ Trace
But asides from contact tracing, the MySejahtera app has become a 'super app' of sorts, enabled with a number of other COVID-related functions. Among them include the ability to display your vaccination schedule and certificate, your health status, as well as your most recent RTK-Antigen and RT-PCR test results. Well apparently, MySejahtera's feature set is now expected to grow with the addition of a completely ne and enhanced contact tracing method known as MySJ Trace!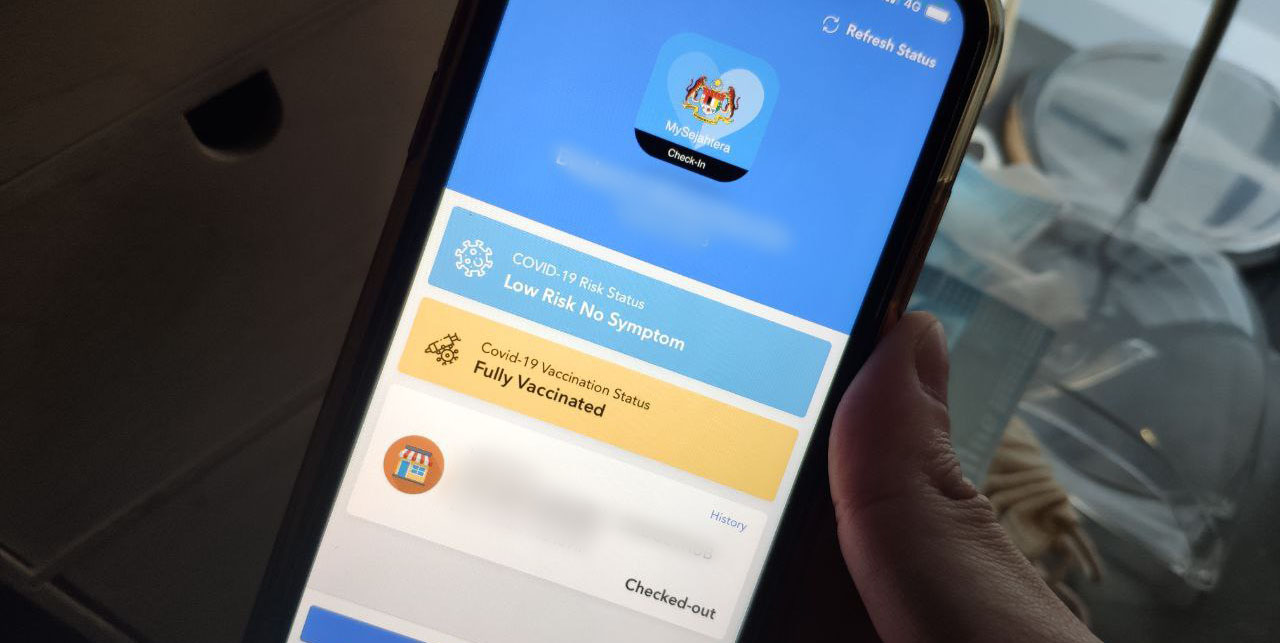 According to a press release from the Ministry of Health, the MySJ Trace function will be featured in the app's next update, and works as an additional feature that complements MySejahtera's existing contact tracing abilities. Essentially, MySJ Trace will allow your phone to communicate with other MySJ Trace-enabled phones in the event that you or someone that you have been in contact with was exposed to COVID-19 by means of exchanging proximity information.
App developed to work alongside existing contact tracing measures
Developed jointly by the Ministry of Health, the Ministry of Science, Technology and Innovation, the Malaysian Administrative Modernisation and Management Planning Unit and the Malaysian Institute of Microelectronic Systems, users with the updated version of the MySejahtera app will be able to see the MySJ Trace function upon using the QR-scanner check-in feature.
The use of this new feature requires users to keep Bluetooth enabled on their phones at all times, but the Ministry has pointed out that the feature was developed by using Bluetooth Low Energy (BLE) to prevent battery drain.
Users have noted that upon updating their apps, MySejahtera no longer has a 'check-out' feature. It is unclear at this time if the feature has been removed completely in favour of MySJ Trace, or if there has been a bug. To set it up on your MySejahtera app, follow these steps!
1 Check if your MySejahtera app has been updated with MySJ Trace. If it has, your check-in page will look like this. Tap on 'Setup MySJ Trace'.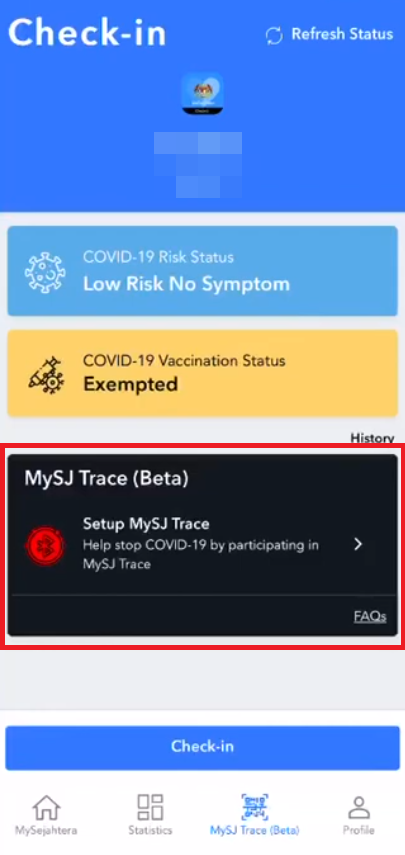 2. The app will then briefly explain the purpose of MySJ Trace. Tap on 'Start'.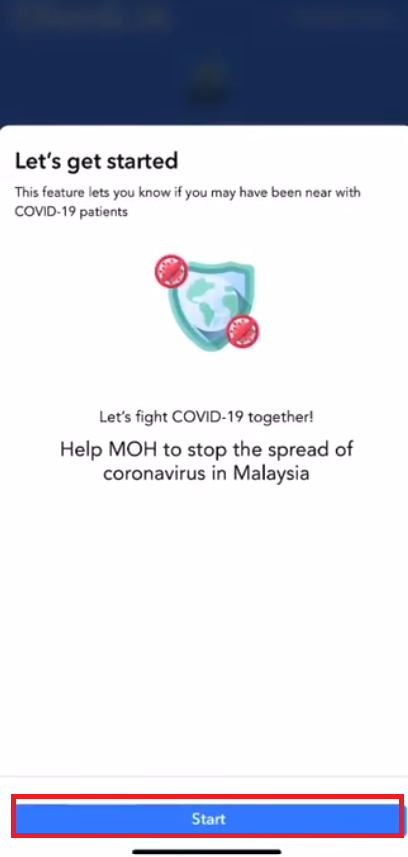 3. You will then be presented with a consent form. Tap on 'I agree'.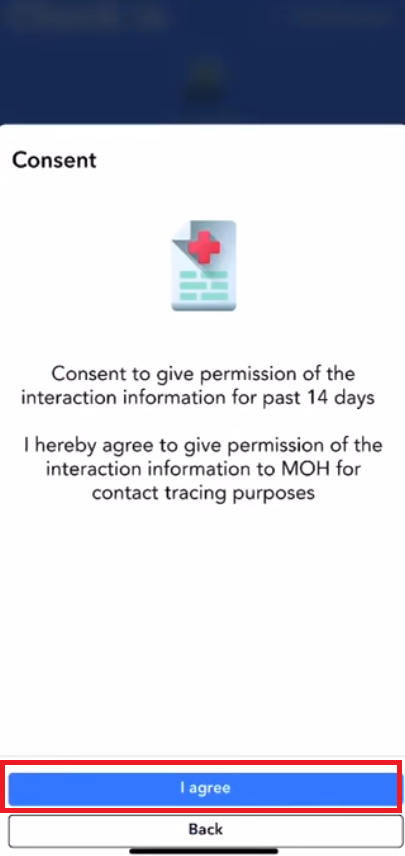 4. The app will then request that you grant permission to Bluetooth and Push Notifications. Ensure that both are enabled, before tapping on 'Close'.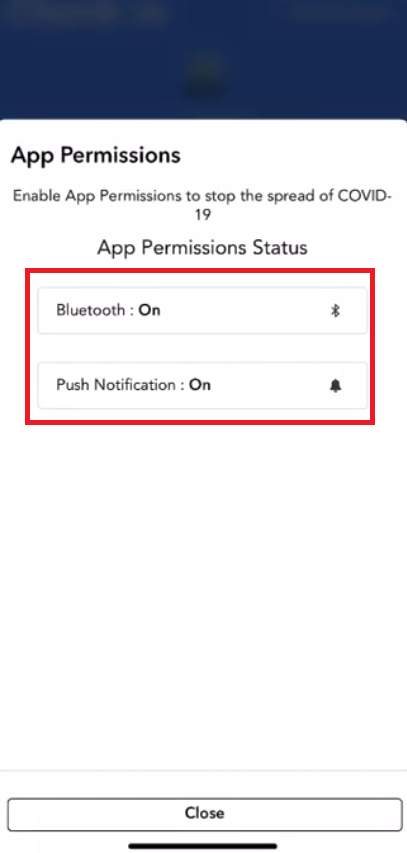 5. You're all set up when the MySJ Trace logo turns green!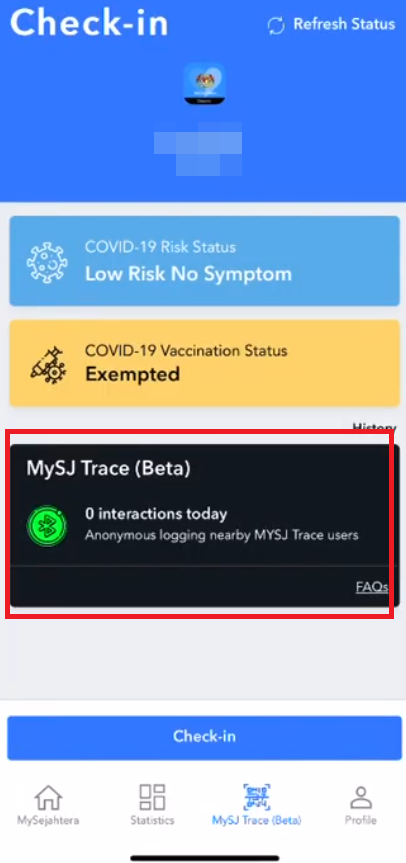 Follow us on Facebook for more news like this! 
Also read: Rina Harun says 'Do Not Donate To Government' campaign organised by netizens are inappropriate in times of crisis