When it comes to working professionally, many of us have been advised against disclosing and discussing our salaries among other employees, out of the belief that it could lead to jealousy in the workplace and foster hostility. In fact, some companies have enforced strict codes of conduct against the discussion of one's pay-grade, which has inevitably contributed to a culture of taboo surrounding the topic here in Malaysia.
More employees are now in support of pay transparency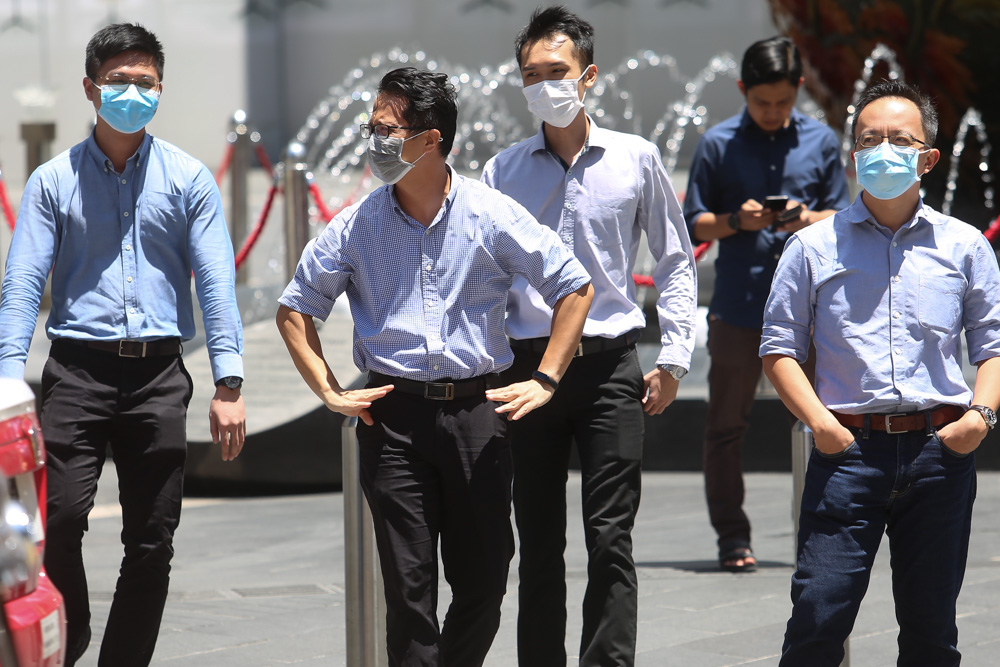 However in recent times, there has also been an increasing number of proponents for clearer pay transparency among employees alike in order to eliminate issues surrounding unequal pay and exploitation. In fact, WorldatWork's 2020 Pay Transparency Study shows that over 67% of organizations in 2020 view pay transparency as increasingly important.
And as part of this movement, a brand-new Instagram page hopes to provide a resource for Malaysian employees to better gauge the current salary average from within their industry of choice from peers of a similar age, experience and qualifications, while also addressing concerns surrounding salary discrepancies and wage taboos.
New Instagram page seeks to dispel wage taboos in Malaysia
Amassing a staggering 32,600 followers in a span of just two days, @malaysianpaygap has already seen an overwhelming number of submissions from local employees hailing from all manner of industries ranging from the medical field, oil and gas, to marketing and architecture. Their Instagram bio describes their page as a community that seeks to advocate for pay transparency, as well as better salaries for Malaysians of all walks of life.
Asides from painting a clearer picture as to the current pay grades offered by various fields, the submissions have also provided a deeper insight into some of these job positions, with employees seeking to dispel many common misconceptions surrounding them while sharing the realities of what working life really is like. Here are some of the submissions from the page: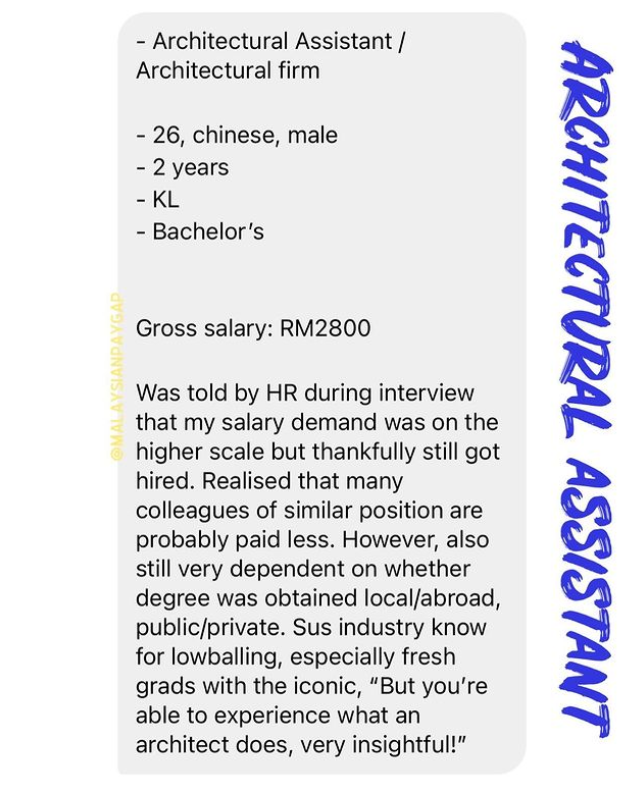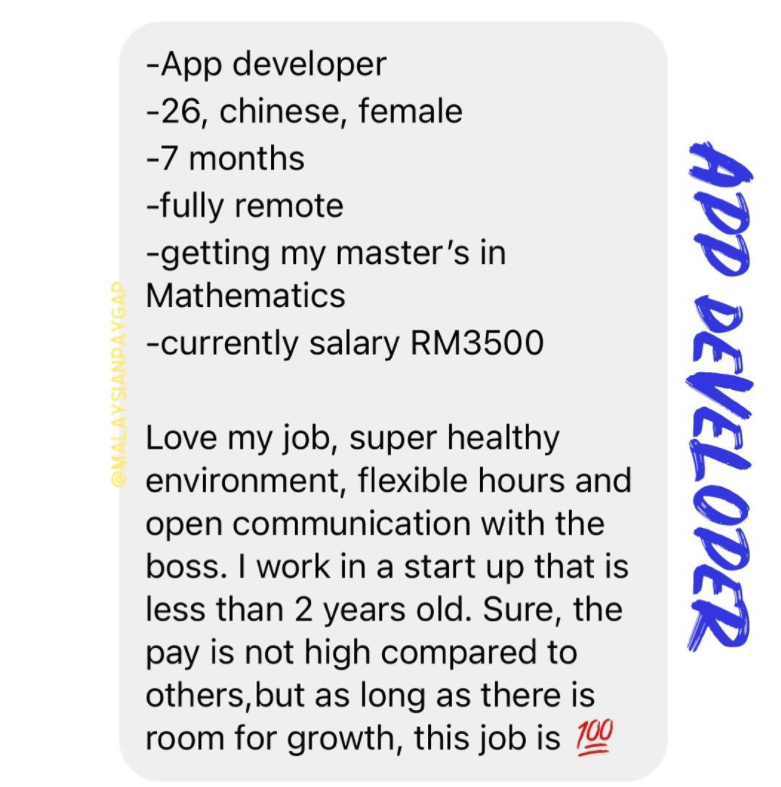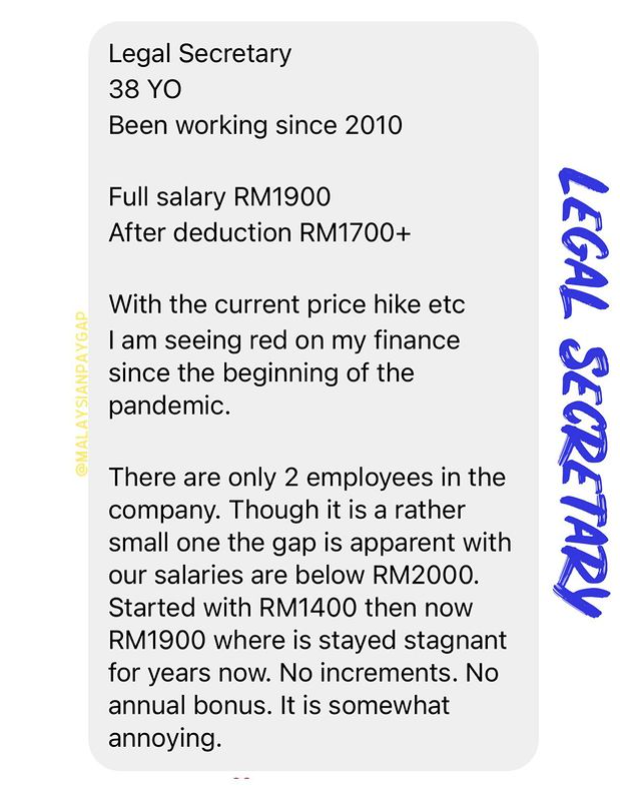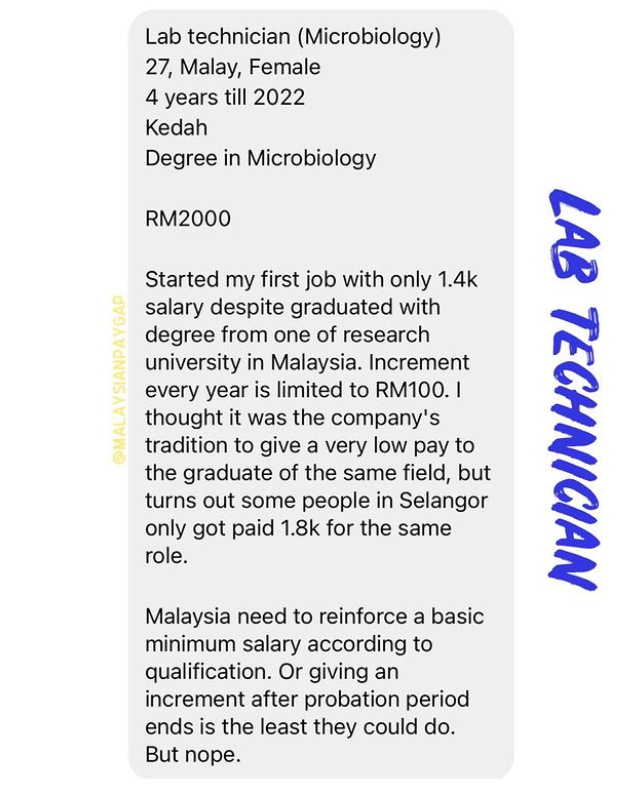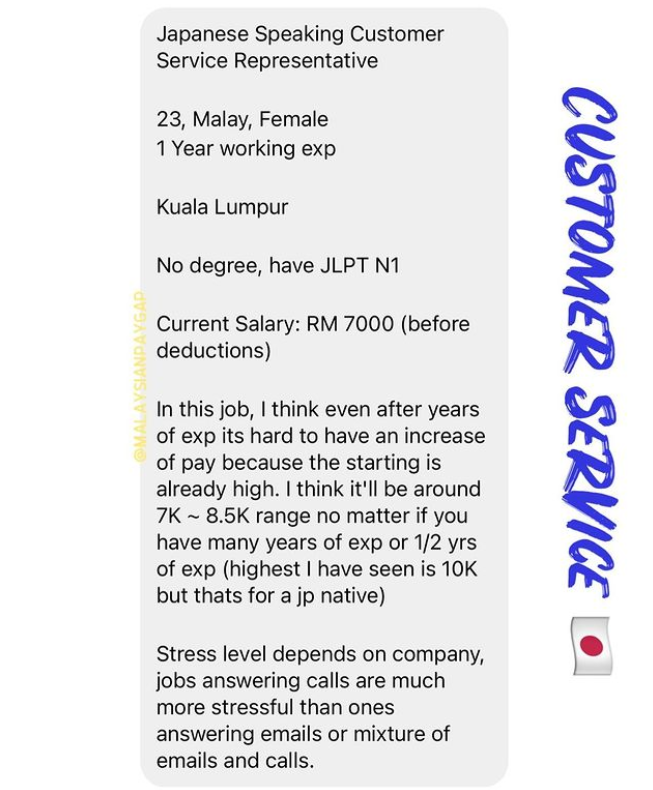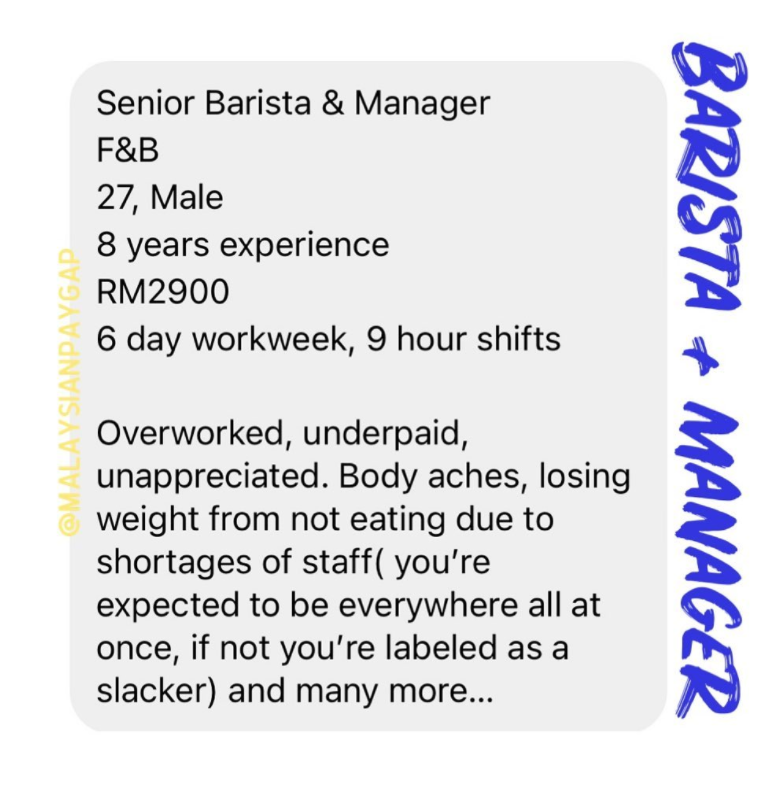 Interested applicants may choose to submit a templated Direct Message (DM) to the administrator of the page that includes the following information:
Their current job position/role
Age, race as well as gender
Number of years in their current job
Job location
Academic qualifications
Current salary. One may choose to include their gross salary, or the figure before EPF and SOSCO deductions.
Any additional insights they may want to share.
And of course, to protect the anonymity and security of individuals who have made their submissions, the page deletes all DMs on a daily basis.
For more stories like this, follow us on Facebook by tapping here!
Also read: Hardworking Bangladeshi man shows how he earns RM5,000 as a tractor driver in M'sia, sends 90% of his salary to his family