Where politics are concerned, allegancies can be forged just as quickly as they are broken, and political fortunes can change hands in the blink of an eye. Such is the case with the recent 15th General Elections, which saw neither Pakatan Harapan nor Perikatan Nasional bagging enough seats in Parliament to call for a majority win and form the next Federal Government.
Given that fact, discussions have been made with a number of different factions ahead of the likelihood of a new political pact or a unity government being established, pitting leaders Anwar Ibrahim and Tan Sri Muhyiddin Yassin against one another in securing the numbers through strategic alliances with former rivals.
DAP's Anthony Loke & Lim Guan Eng apologises to GPS on behalf of their party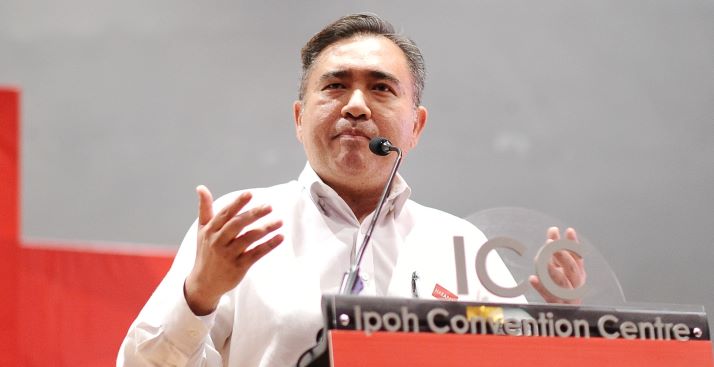 Inevitably, this would also mean making amends and extending olive branches, which Democratic Action Party (DAP) leader Anthony Loke has recently done. In an official statement that was published earlier to his social media pages, the former Transport Minister issued an unreserved apology to Sarawak Premier Tan Sri Datuk Patinggi Abang Haji Abdul Rahman Zohari bin Abang Haji Openg and leader of the East Malaysian-based Gabungan Parti Sarawak (GPS) alliance for any statements made by DAP leaders previously that have incited offense.
"We had an amicable discussion. I informed the YAB Premier of Sarawak that if there have been any statements issued by DAP leaders in the past that have offended the people or Government of Sarawak, I would like to issue an apology on behalf of DAP." he wrote.
He also hopes that their meeting would result in the beginning of a new chapter of mutual understanding and cooperation for the sake of a more developed and progressive Malaysia.
Echoing Anthony, Lim Guan Eng has also done the same and issued a similar statement on his social media pages.
"I apologise for my remarks that may have offended the Sarawak Premier and the GPS Sarawak state government. The future of the country is more important." he said.
This comes after GPS had initially agreed to lend their strength behind a coalition government that consisted of PN, BN, and GRS. However, GPS parliamentary chief whip and Petra Jaya Member of Parliament Datuk Seri Fadillah Yusof said that they will now abide by His Majesty The King's decision instead.
Tap here to give us a 'Like' on Facebook and stay up-to-date on the latest news and stories!