In the advent of the smartphone, every layman is now equipped with all the necessary basic tools to become a citizen journalist. From road accidents to natural disasters, they have become the frontliners of news on the ground as it happens. And thanks to one of these citizen journalists who is only 12-years-old this year, the residents of a town in Kedah have managed to avoid running into potential danger at their local surau.
12-year-old Kedah boy impresses netizens with news reporting skill after finding python in drain
Meet Muhammad Haziq Mohd Asyraf of Pasar Bukit Selambau, Kedah, who has recently gained nationwide attention for his endearing 'breaking news' report over Facebook Live. Taking immediately to social media, the young boy surprised many with his fluency and command of the Malay language despite his tender years, and gave a detailed report after some locals had encountered a python lurking in a drain near the local mosque.
Appearing to be rushing from the scene of the incident, he explains how some of the villagers had been working together to help clean the compound of the mosque, when they had encountered what the boy has described as a 'massive python' amid piles of rubbish that had left a drainpipe congested.
"We have contacted the Civil Defence Force to help out! Let me bring you all to witness the absolutely massive and terrifying python that we encountered!" he enthusiastically said.
With all the finesse of a budding newscaster, he proceeds to show his audience a glimpse of the reptile in repose, hidden underneath a cement drain cover, elaborating in detail the appearance of the snake before the video concludes.
Aspires to be either a famous chef, or a professional news broadcaster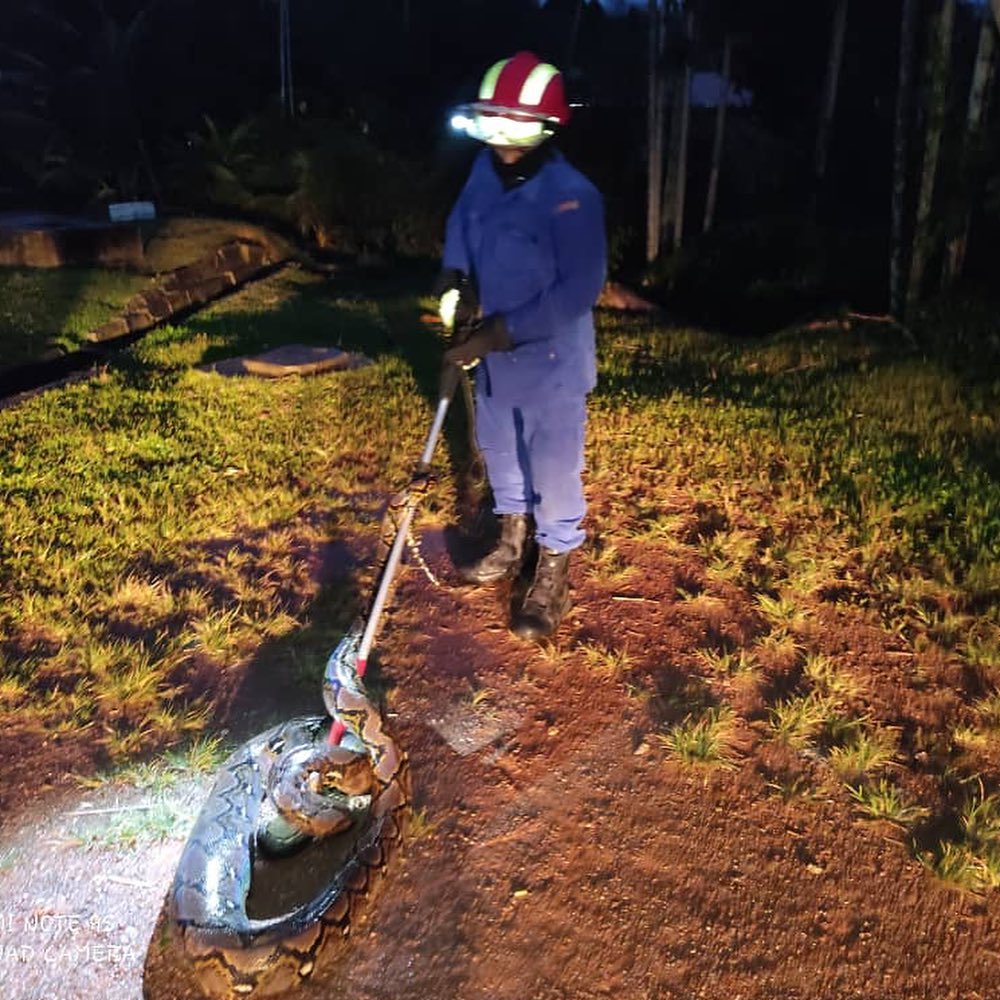 In speaking with Astro Awani, Haziq reveals that while he had always aspired to become a renowned chef, he had also considered a potential career in broadcasting when he grows up. The child of a vegetable seller further explains how he had gained his impressive oratory skills from watching the nuances of professional news reports on digital platforms.
He says that he had hoped his video would in turn bring more attention to his local town, and encourage Malaysians to pay it a visit while traveling.
For more stories like this, follow us on Facebook! 
Also read: 7yo Perlis girl who makes up to 50 roti canai a day amazes netizens with roti-flipping skills, hopes to open own stall