How old were you when you first learned how to fry an egg? For many of us, that seemingly simple and innocuous task as adults would probably have taken quite a fair amount of effort to master, what with parents generally wary of having children go anywhere near the kitchen. But for one 7-year-old girl from Perlis, cooking would almost appear to come as a second-nature to her, after a series of short clips demonstrated her prowess at helping out her parents at their family-run roti canai stall.
7-year-old girl is a professional roti canai chef!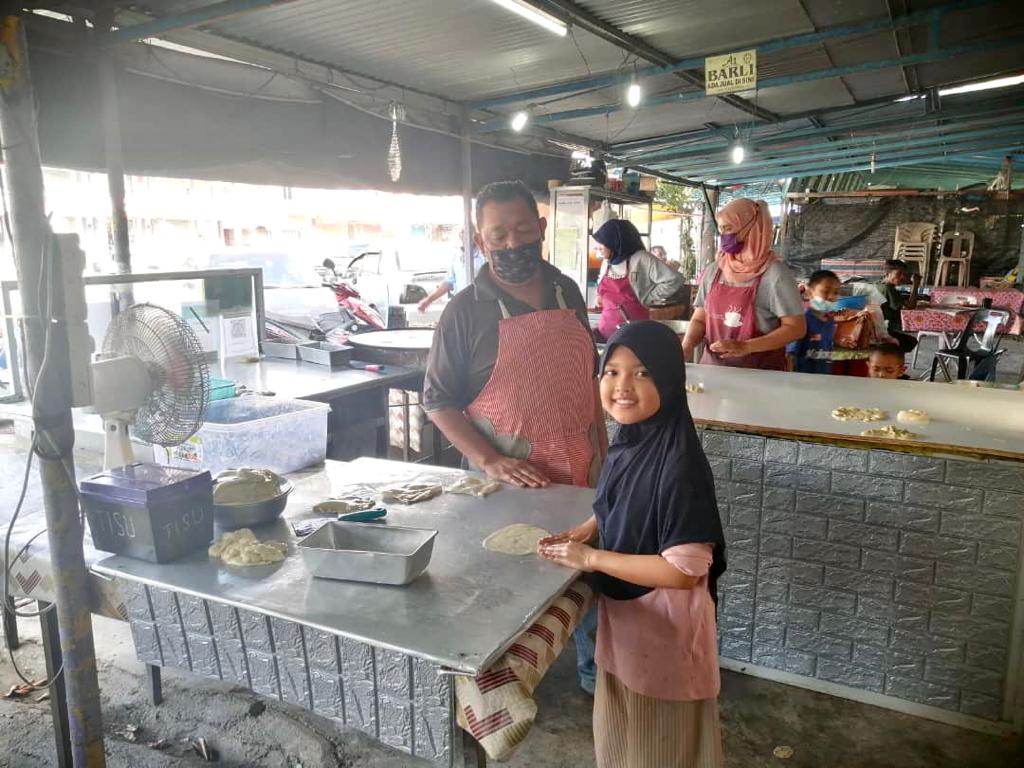 Meet Yusra Asna Ruslin, the daughter of 45-year-old Mr Ruslin Meli and 35-year-old Mrs Yuwita Shuib, who has since caught the attention of local netizens after her father took to sharing how despite her young age, she was already able to prepare roti canai dough with all the speed and dexterity of an expert chef!
Manning a workstation of her own at Uwita Enterprise, a stall owned by her parents, Yusra is already adept at flipping, twirling, and shaping discs of dough in preparation for it to be fried and turned into fluffy, crisp pieces of roti canai.
According to Malay daily Kosmo!, she had only learned how to prepare roti canai dough three months earlier and has since showed a natural affinity for the art. As of now, Yusra is able to prepare anywhere between 50 to 60 pieces of roti canai daily! How incredible is that?
"I have always been interested to learn how to prepare roti canai after watching my parents do it at our stall,"

"Over time as I got better at it, I told my parents I wanted to help them out at the stall." said the seven-year-old, who is currently a student at SK Seri Tunjong.
She aims to open up a stall of her own in the future
The third out of four children in the family, Yusra's parents said that she had always been diligent when they taught her the methods used to prepare roti canai. Despite failures during the early stages of learning, she eventually came to excel at the process under the tutelage of her mother.
The stall, which is located near the Balai Baru traffic junction in Perlis, serves a variety of different dishes including roti canai, roti telur, nasi lemak daun pisang, murtabak, and others. Taking after the footsteps of her parents, Yusna has also expressed similar ambitions of opening up a stall of her own in the future, with her father's help.
For more stories like this, follow us on Facebook! 
Also read: