Thunderstorm and heavy rainfall was reported across the Malaysian Peninsular yesterday after the Metrological Department of Malaysia issued a thunderstorm alert for September 20th. Over the course of the evening, numerous states reported instances of flash-floods, leading to a number of rescue operations mounted by local emergency services. Tragically, a fireman lost his life during one of these missions.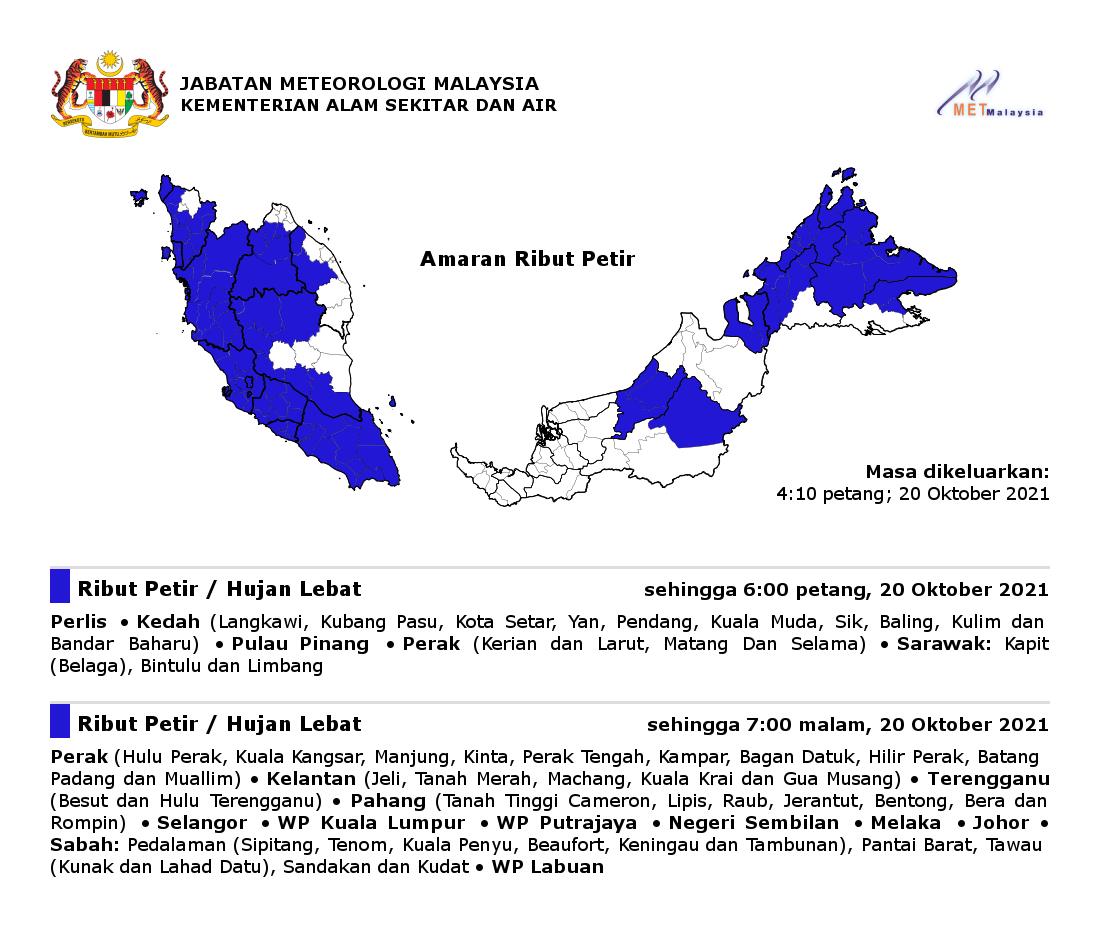 Fireman passes away while trying to save others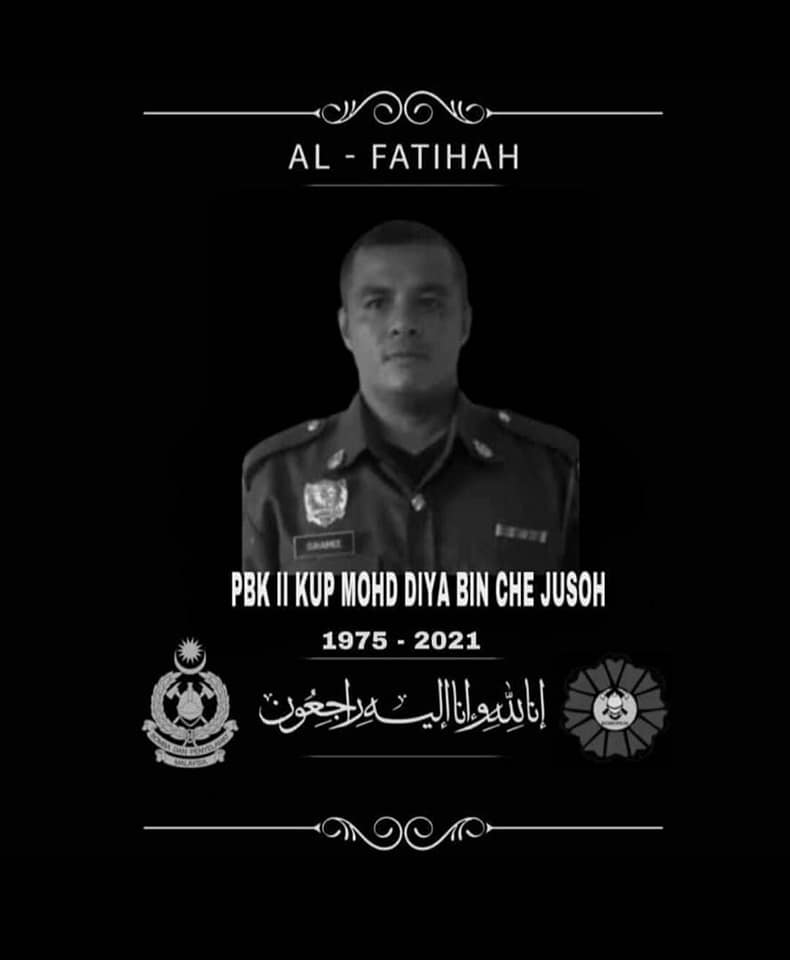 During one such emergency rescue effort in Ayer Keroh, Melaka, it was reported that 46-year-old fireman, Mohd Diya Che Jusoh, had tragically passed on after falling into flood waters. NST reports that the late firefighter had been attempting to secure a line through the flood waters to aid in evacuation efforts for residents of Kampung Sungai Putat, before suddenly losing consciousness and plunging into the rapids.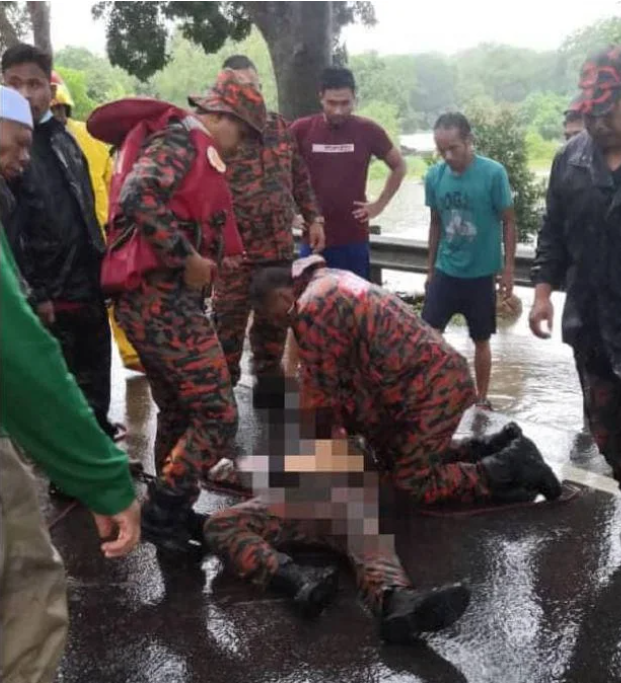 The lifejacket that he was wearing at the time prevented the water currents from dragging him beyond reach. Assisting firefighters at the scene were able to rescue him in 10 minutes, before performing emergency CPR on Diya. He was then rushed to Hospital Melaka by the Emergency Services Assistance Unit, reports BERNAMA.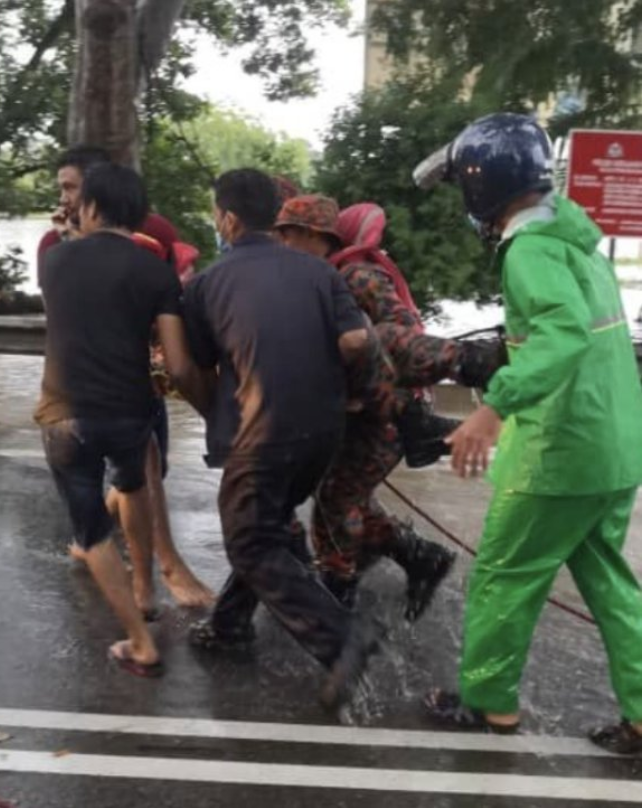 Photos of the fireman's rescue was widely circulated across Malaysian social media, with Prime Minister Dato' Ismail Sabri inviting Malaysians to pray for Diya's recovery in hospital yesterday evening.
"Come let us all, the Malaysian Family, pray so that he will recover and return to good health.
"I was made to understand that there is heavy rain across Malaysia, with several areas being hit by floods. I urge everyone to always prioritise their safety and that of their families. May Allah protect the Malaysian Family,"
It was then later reported that Diya had taken his last breath at 3.11am this morning at Hospital Melaka's Emergency and Trauma Department. Malay Mail reports that his remains will be buried at Masjid An-Nur Cemetery, Krubong at 10am.
"The staff at Melaka JBPM would like to express our condolences, and are incredibly saddened by his passing," said Melaka Fire and Rescue Department (JBPM) director Abu Bakar Katain.
Other states also reported incidents of flash floods
As of writing, emergency services in Kedah are still hard at work setting up temporary shelters in Kuala Muda for flash flood victims in Sungai Petani, Kedah after 162 flood victims from 39 families were displaced as a result of the devastation, reports Sinar Harian. According to Kuala Mudah Civil Defense Officer Captain Azahar Ahmad, the rainfall lasted for three hours and led to a rise in water-levels between 0.3 to 1 meter.
Similarly, parts of Selangor, Perak and Negeri Sembilan were also found to have been affected by the sudden, continuous downpour from yesterday, leading to flash floods.
For more stories like this, follow us on Facebook. 
Also read: Dedicated M'sian father drives son from KL to Taiping for his first date