A parent's love knows no boundaries, whether it be in clothing us or keeping a roof over our heads. But for one dad, that affection for his own children certainly went above and beyond, all the way from KL to Taiping!
Father drives his son from KL to Taiping for his first date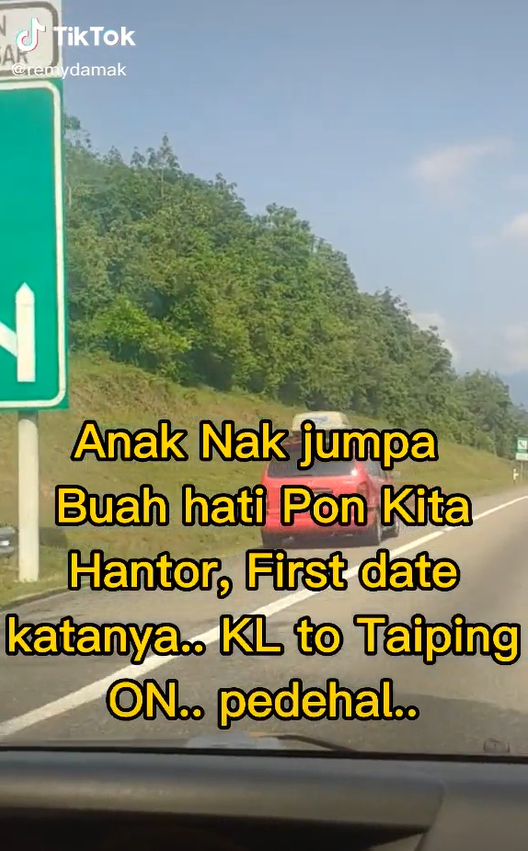 Just recently, TikTok user @remydamak shared how he had taken it upon himself to chaperone his son on his first-date with his new girlfriend. And while that itself may not have been unexpected for most parents, the sheer distance he was willing to go definitely made all the difference.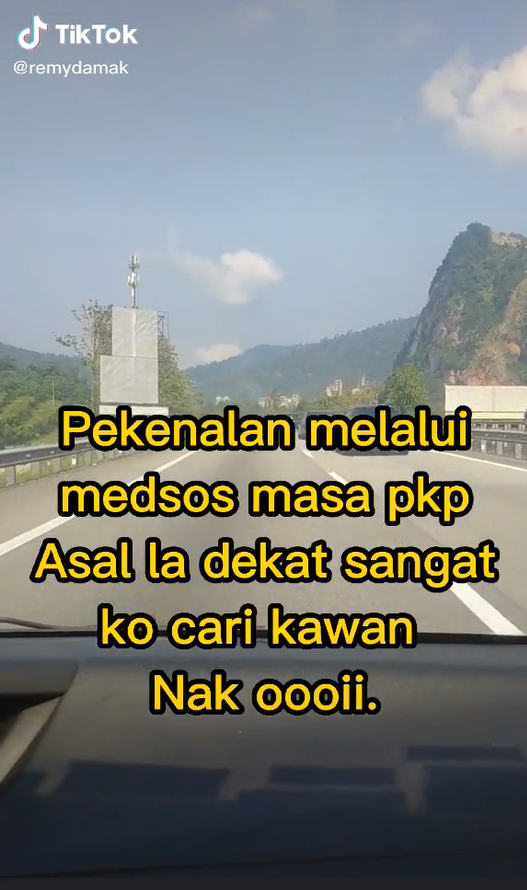 Instead of simply dropping him off at a neighbourhood cafe, it turns out that his son's new love interest did not happen to live in the same city. Or in the same state, for that matter. His son's prospective girlfriend lives all the way in the town of Taiping, Perak, located roughly 266km away from the city of KL! As it turns out, the prospective couple had got to know one another over social media during the lockdown period.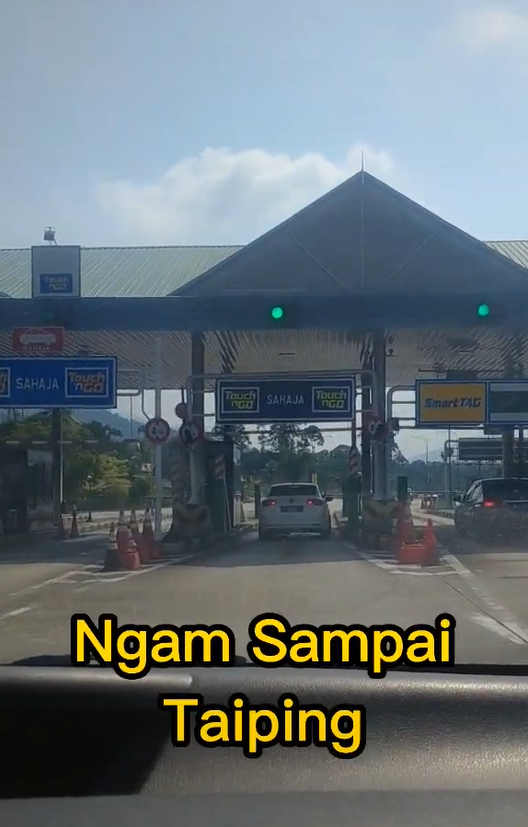 But that was by no means a deterrent for the determined father, who happily recounted their journey across the long stretch of highways leading out from the city. And as one would come to expect, his son appeared all the more nervous while being driven to their destination.
Meeting his first date in person
Upon arriving at a local mall in Taiping where the nascent couple had agreed to meet, he even waited on to meet his son's new love interest.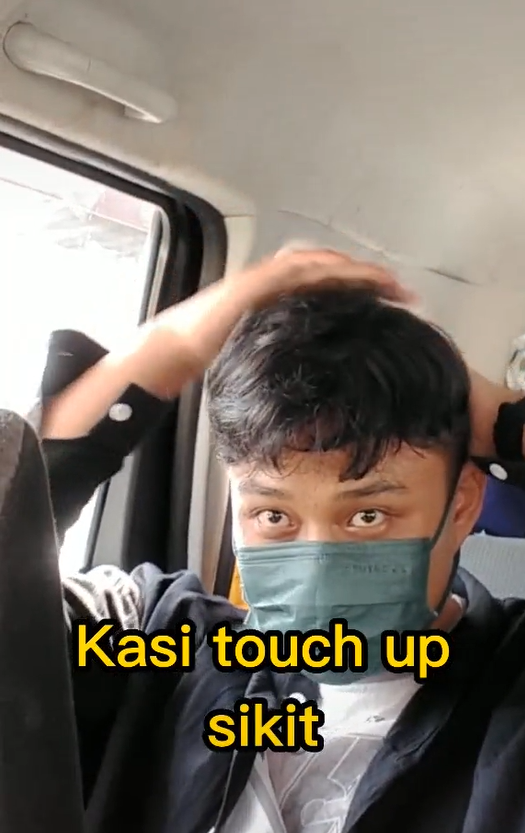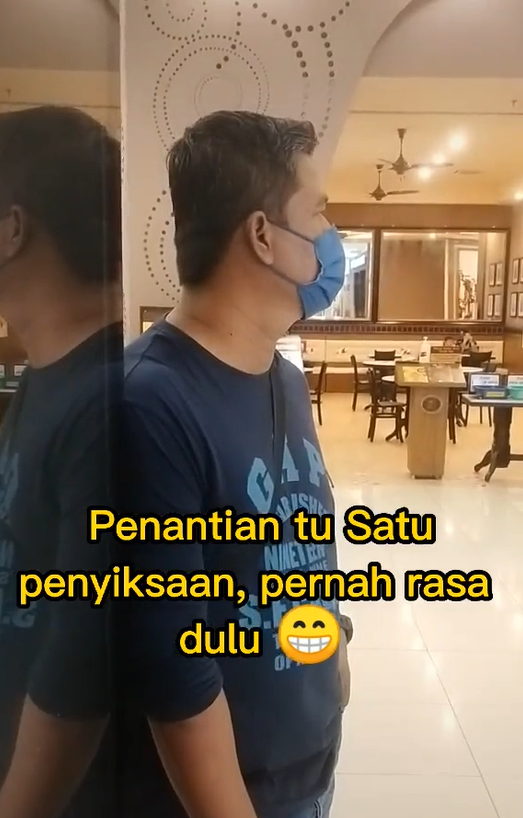 "Patience can be torture! I've experienced it before." he cheekily notes.
And not before long, a young girl does indeed show up, before revealing herself as his son's date. The gleeful dad snaps a photo of the new couple for posterity, before leaving them both to their own privacy as he brings his younger children alongside with him for a meal.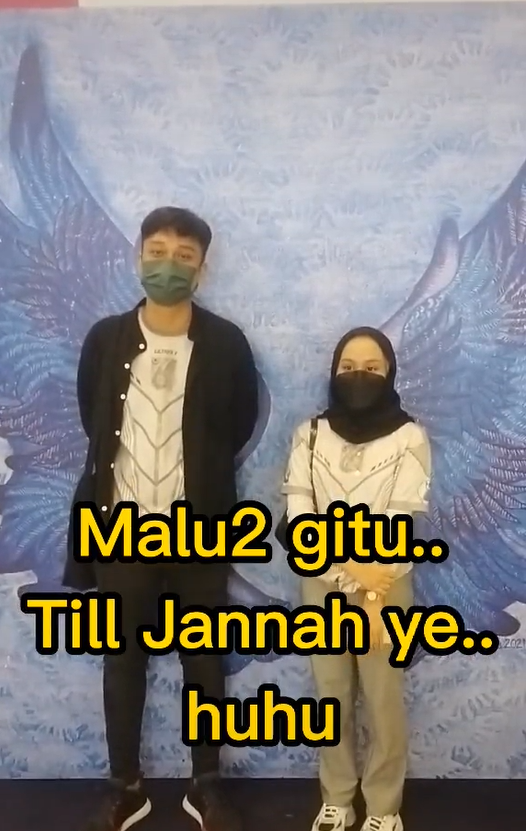 The short clip has since gone viral across the Malaysian social media community, and has received over 17,800 retweets as of writing. Many netizens note how sporting he was as a father, being willing to drive for close to three hours just to accompany his son on his very first date.
Interstate travel restrictions lifted
And that's all thanks to interstate travel restrictions being lifted across Malaysia as part of the country's latest vaccination milestone of inoculating 90% of its adult population. Announced on October 10th as reported by Reuters, Malaysians may now travel across the country without having to request for permits ahead of time.
The move is said to be part of the Federal Government's decision to shift Malaysia into the endemic COVID-19 phase, says Prime Minister Dato' Ismail Sabri. International travel will also commence as part of this lifting of restrictions.
However, strict SOPs remain in place to curb the spread of the COVID-19 pandemic within the community, despite loosened restrictions. Those travelling are encouraged to purchase self-test kits that are now commercially available in local pharmacies, or to postpone any travel plans if they are found to be suffering from the symptoms of COVID-19.
Follow us on Facebook for more stories like this!
Also read: Girl bids tearful goodbye to older sister leaving for boarding school