Back in the infancy of online scams, many of us equipped with basic Internet knowledge would know better than to reply to emails claiming to be from members of dubious royalty, or 'distant' family members with money to share. But as the Internet grew, so did the sophistication associated with these insidious digital crimes. In fact, many of us nowadays may not even realise that we've fallen prey to a scam until it's too late.
Woman scammed after trying to buy 'cheap' roast meats online
As reported by Chinese-language paper Sin Chew Daily today, a local woman was reportedly scammed out of an eye-watering RM7,000 after she had attempted to purchase suspiciously affordable roast meats from an 'online seller' she encountered through social media. The woman, who shared her experience on Facebook, said that she had encountered the online vendor on the evening of 4th May, 2022.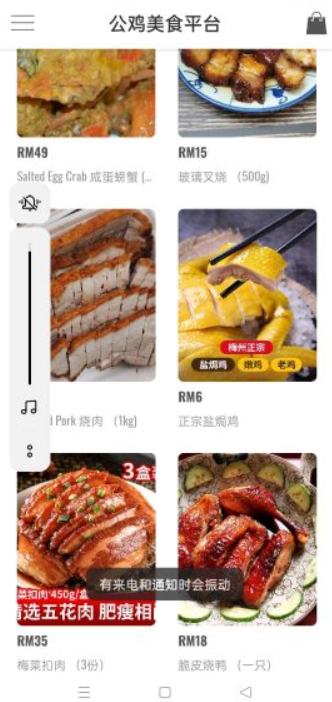 Among the products offered by the seller included an entire roast duck for only RM18, in addition to 500 grams of caramelized roasted pork belly aka char siew, for only RM15. Lured in by the prices, which were substantially lower than that of other eateries, she decided to contact them to learn more.
Upon reaching out to the vendor via WhatsApp, a member of the vendor's 'customer service staff' asked if she had registered with their company's membership application, which would have entitled her to an additional 30% off the total price of her purchase. Suspecting nothing amiss, the woman asked her daughter to help complete her membership registration process, which required her to also download an Android application package (APK).
Lost RM7,431 as a result
With the file downloaded, the woman intended to pay for her products, only to realise that she couldn't do so. Reaching out to the 'customer service staff', she was then informed that they could chose to complete the transaction manually. In fact, the 'customer service staff' even asked if she wanted to add any more roast meats to her order.
But it was at that exact moment that the woman suddenly found herself receiving text alerts issued from her bank, notifying her that RM7,431 had been wired out of her account via three separate transactions after her account's daily transfer limit was changed. She was left with a partly RM20 in her account by the end of the ordeal. The victim has since lodged a report to the police and cautioned other Internet users to be wary of similar scams should they encounter them online.
Tap here to give us a 'Like' on Facebook and stay up-to-date on the latest news!