From crumbling roadways that have turned into dangerous makeshift waterfalls along the Pan-Borneo Highway, to road surfaces so bumpy that they've been compared with the surface of the moon, East Malaysia has long been plagued with complaints of poor infrastructure and roadwork maintenance. In fact just recently, a group of villagers in Sandakan, Sabah, have even taken things into their own hands to repair a local roadway themselves, after claiming inaction on the part of local authorities.
That comes as no surprise given how important a properly maintained network of roadways can be for any part of the world, enabling access and connectivity for local residents, especially in instances of emergency.
Sabah father walks in the dark for an hour to bring infant daughter's remains home
And in a recent case that was shared by a local community Facebook page, the plight of those who are confronted with poor infrastructure maintenance has once again been put to the fore. In a post uploaded by Sabah Info, a father from an underprivileged family living in the village of Kampung Samparita Tengah was left with no choice but to walk with the body if his recently deceased infant daughter for over an hour to get home.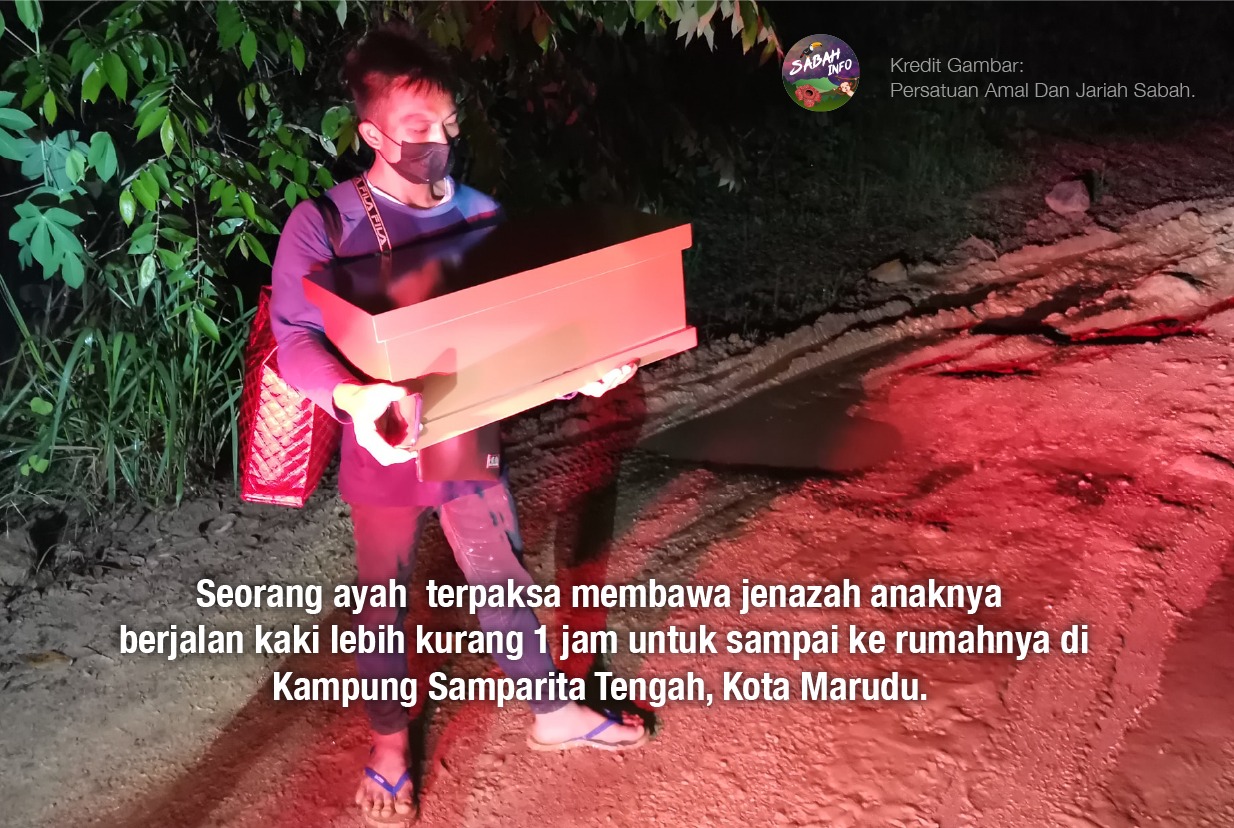 According to the page, the man's daughter, who was only five-months old, had passed away at Queen Elizabeth Hospital, Kota Kinabalu. At the time, they had received assistance from the Sabah Charities and Jariah Association, who provided the man with a free coffin to hold his daughter's remains, while also offering to send them both home in a van.
Van was not able to drive him back to his village due to poor road conditions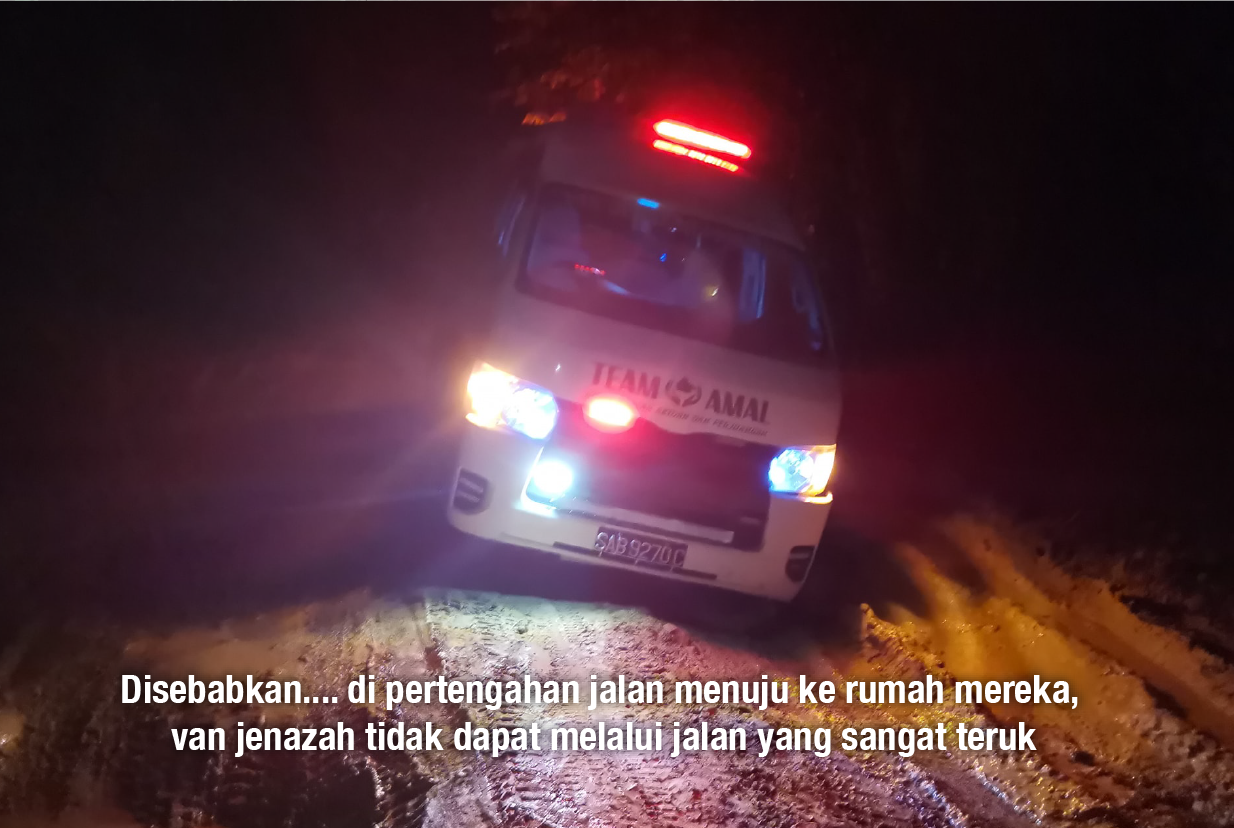 Despite that, the journey would be cut short when the condition of the road leading to his village proved so treacherous that the van was not able to pass. Left with no choice, the man walked the remainder of the distance back home on foot, which took upwards of an hour. The situation was only exacerbated by the fact that as it was a rural area, the road was not lit, leaving him to walk in the dark.
The page explains that the incident had taken place a few months prior, but had only been brought to their attention recently.
Many netizens have extended their condolences to the couple for the untimely loss of their infant daughter and praised non-governmental organisations to address gaps in government assistance.
"As long as issues like these still have yet to be addressed, then the words 'Sabah Maju Jaya' should be removed! Citizen representatives that do not serve the people, but only for their own self-interest."


However, they have also pointed out how this incident goes to prove the local government's inaction in addressing key issues such as poor local infrastructure.
"Roadways, water, electricity, represent basic needs that should be given priority, asides from healthcare and education. What is the point of development if the people still remain poor and are mired with difficulties? Rural development should be given priority. It's sad to see how the inner regions of Sabah have become."
For more stories like this, follow us on Facebook by tapping here!
Also read: Sandakan residents fix up road strewn with potholes themselves after getting tired of waiting for solution from govt