For those of us who get behind the wheel in Malaysia, we can all come to the common consensus that the quality of our local roadways have much to be desired for. From poorly tarred surfaces that leave uneven, raised patches to life-threatening potholes that could potentially cause accidents to occur for those smaller vehicles such as motorcycles, they are all part and parcel of commuting on the road here.
However, these gripes are only worsened twofold in Sabah and Sarawak, where locals have been confronted by some of the most appalling road conditions in the nation, including a section of feeder road along the Pan Borneo Highway which has crumbled off as well as a 6.4 kilometre roadway laden with so many potholes that it has been christened 'Jalan Bulan', or 'Moon Road', which likens its lumpy surface to… well, the moon.
Roadway near Sandakan village left in constant state of disrepair with potholes 
And with a lack of adequate government intervention, those living in the village of Kampung Bariawa, which is located in the Sandakan region of Sabah, have resorted to taking things into their own hands. This comes after Jalan Off Batu 9, Jalan Labuk Lama, which is located within the vicinity of the village, had been left in a state of severe disrepair and would often be tacked in thick mud as well as being strewn with deep potholes.
Mokran Ingkat, ADUN of Sungai Manila, had previously paid the site a visit and pointed out how the government had already previously made an effort to conduct road repairs. Yet in just a period of 2 short days, the road had once again regressed to its lumpy state as heavy-duty vehicles belonging to three companies operating in the area continued to travel over it.
Mokran has urged the companies to take the welfare of the local villagers into consideration and find a means of resolving the issue, while also warning that if this continues to occur, he will have no choice but to instruct the Malaysian Public Works Department (JKR) to install a height limit pole to prevent the lorries from passing through. That has yet to happen.
Frustrated villagers have taken to fixing the road themselves, albeit temporarily
Understandably frustrated by the situation, the ISU Sandakan Facebook group reveals how villagers have since decided to work together in order to repair the road surface on their own.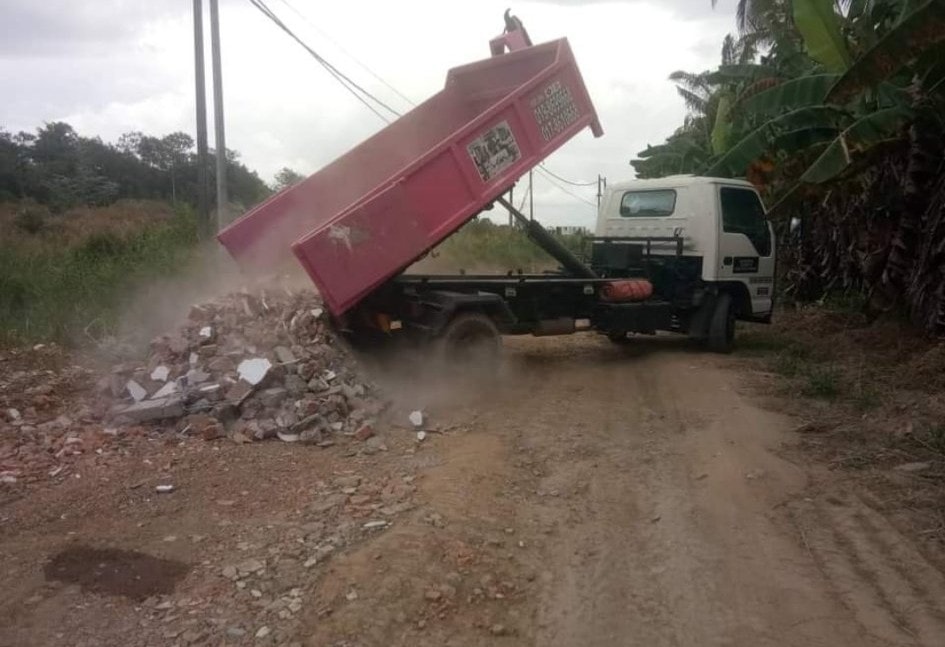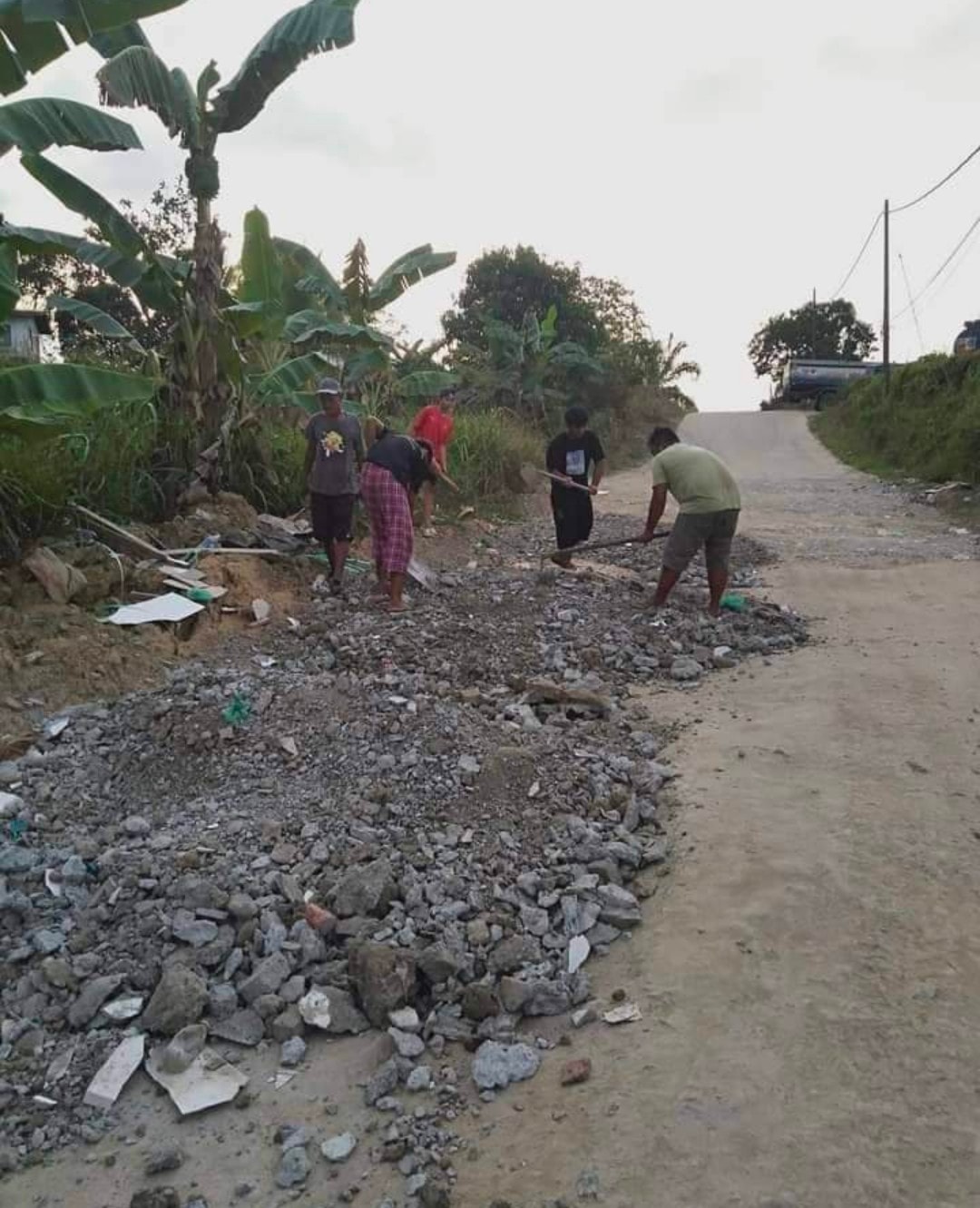 By using concrete debris that was contributed to the local community, they filled up as many potholes as they were able, levelling the surface as best they can to return the road into a usable state once more.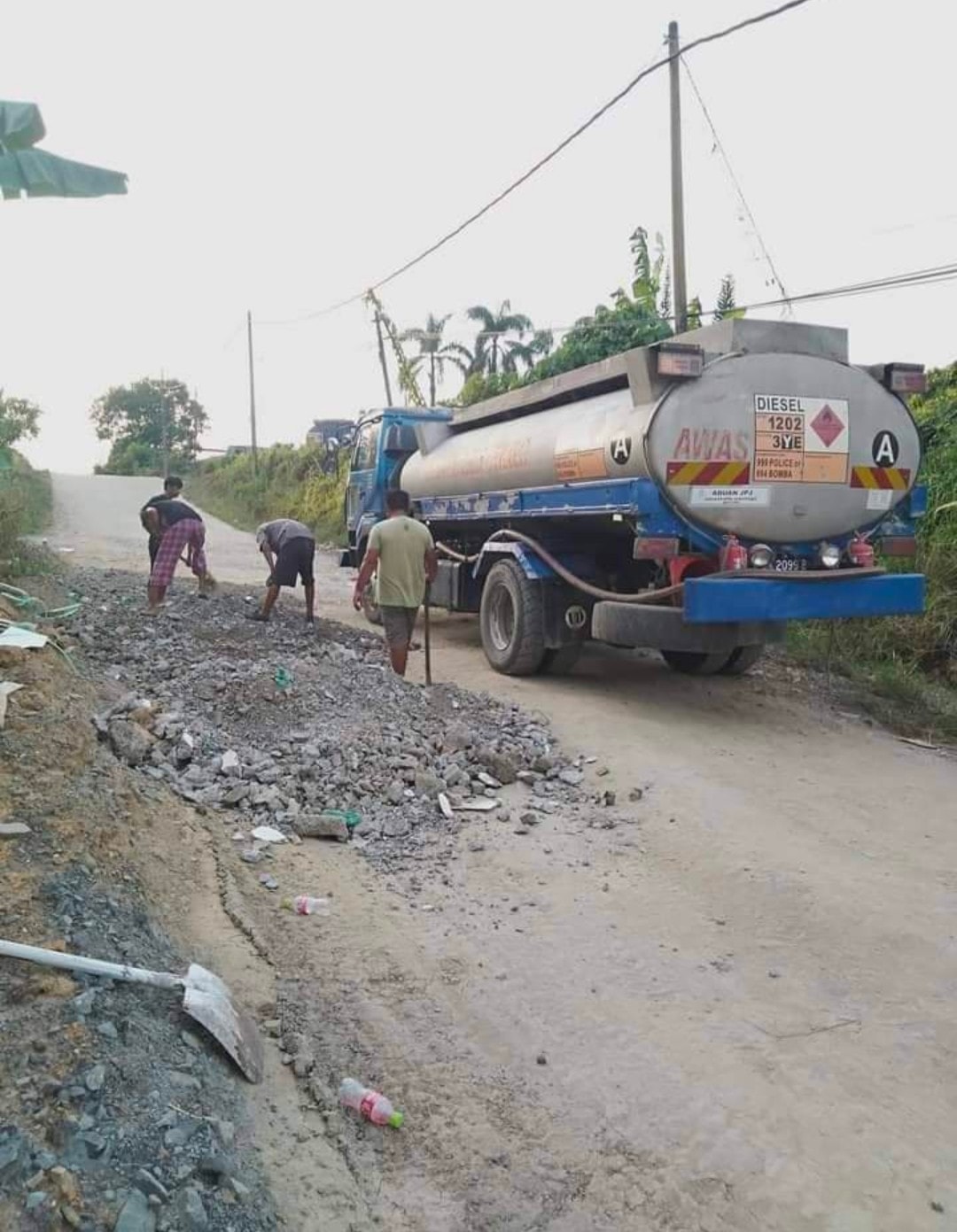 Given the slapdash nature of the repair works, villagers have hoped for a more permanent solution and are urging Mokran to install a height limit pole as promised, so that the roadway can properly serve residents without being damaged by heavy-duty vehicles again.
For more stories like this, follow us on Facebook by tapping here!
Also read: Kedah residents plant banana trees in neglected potholes to get authorities to fix them & it worked!