For Klang Valley residents, you will no doubt have been made aware of the flash floods that have left a catastrophic amount of damage throughout major parts of the city. The flooding, which has been attributed to heavy rainfall that occurred yesterday afternoon (7th March 2022), submerged many major roadways as well as hundreds of vehicles.
Flash floods hit multiple areas in the Klang Valley
In photos and video footage to have emerged from those who were in Kuchai Lama, huge swathes of highway could be seen submerged under murky floodwaters, with some cars inevitably left abandoned by their owners after they had sought refuge on higher ground. According to local Chinese daily China Press, roadways between the Ajinomoto factory and the Public Bank outlet have been left completely impassable due to the rising floodwater levels.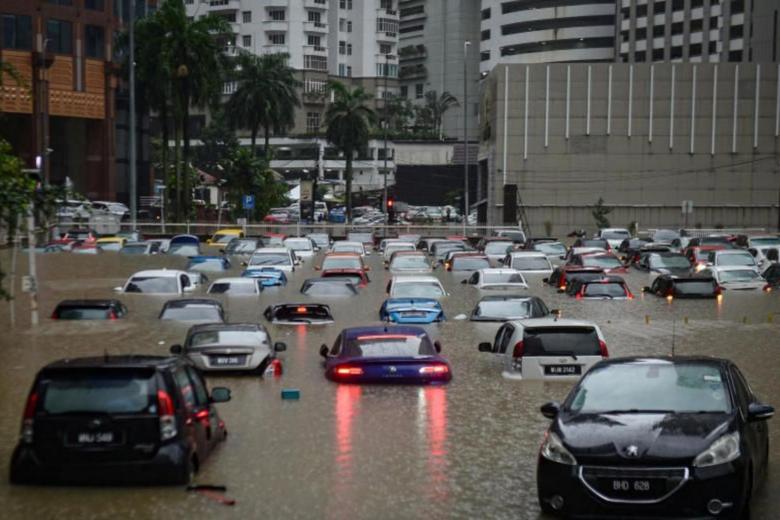 Similarly, some netizens have advised those who have had their cars parked in the UKM Medical Molecular Biology Institute (UMBI) parking lot next to Hospital Universiti Kebangsaan Malaysia, to move their cars immediately after the area started to flood.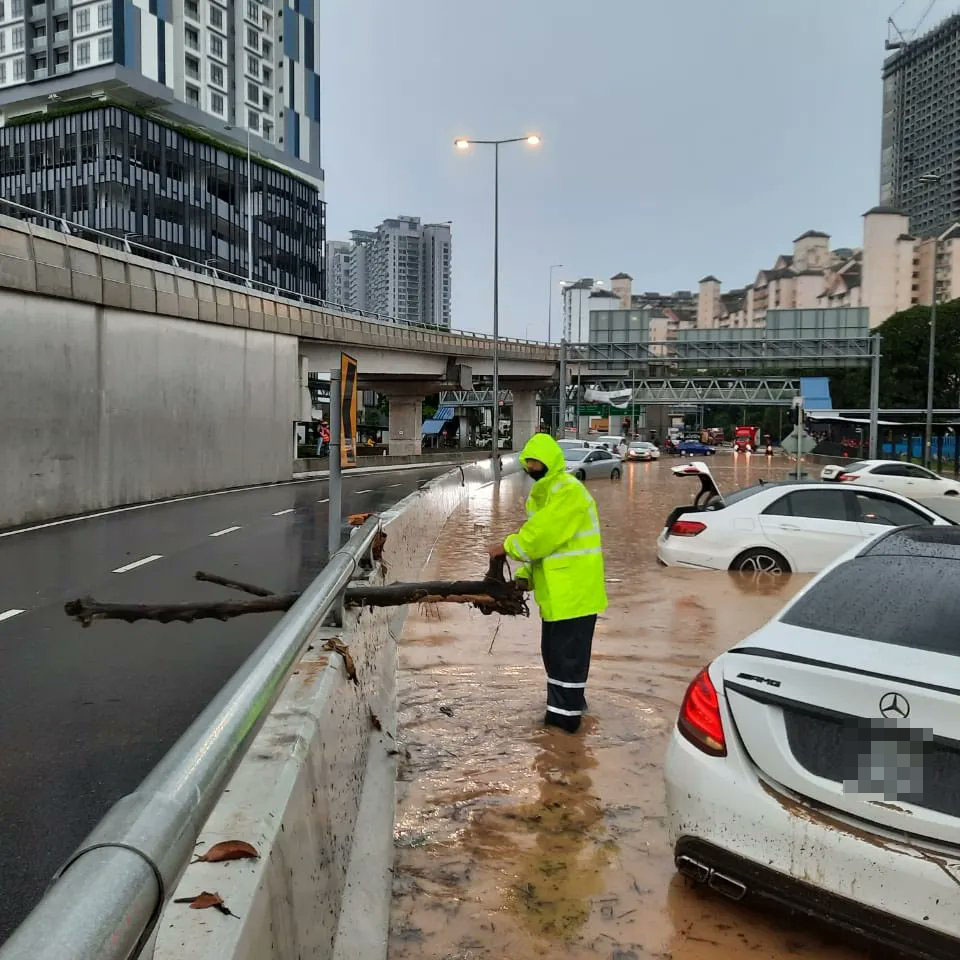 Local Malay daily Berita Harian reports that the National Disaster Management Agency (NADMA) has confirmed that water levels at rivers located around the Klang Valley have exceeded warning levels yesterday. These include the Sungai Batu section in Sentul, the Sulaiman Bridge section in Sungai Klang, the Lebuh Basar section of Sungai Klang, as well as the Jalan Parliament section of Sungai Gombak. On the other hand, water levels have exceeded danger levels at the Jalan Tun Razak section of Sungai Gombak.
Floodwaters leave major roads inaccessible
The traffic information department of the Kuala Lumpur City Council adds that six major sections of roadway in the city had been left inaccessible due to the floods. The roads include the Tabung Haji Tunnel, the Chan Sow Lin Tunnel, Jalan Pudu, Jalan Sri Permaisuri, Jalan Tun Razak, as well as Jalan Pahang. Similarly, the KESAS Highway was said to be badly affected by floodwaters, reducing the amount of drivable lanes on the highway to half its capacity at the Awan Besar Toll Plaza and causing traffic congestion that stretched for a few kilometres.
Additionally, floodwaters were found to be gathering under the Cheras Roundabout tunnel leading towards Hospital Universiti Kebangsaan Malaysia (HUKM) from both directions. Jalan Kia Peng, Jalan Raja Chulan, and the section of Jalan Raja Laut located behind the MARA building were also found to be waterlogged.
Homes in Selangor have been affected by the flooding
But asides from vehicles, those living in flood-affected areas in the state of Selangor have also witnessed floodwaters chasing into the compounds of their homes. As of today (8th March 2022), as many as 25 locations in Selangor including Gombak, Petaling, Hulu Langat, Kuala Selangor and Sepang have been affected by the flooding.
Gombak:
Taman Rahmat Jaya
Kampung Melayu Sri Kundang, Batu Arang
Sekitar kawasan Pusat Kusta
Kawasan Perindustrian SB Jaya
Kampung Melayu Sri Kundang Blok D, E, E dan F.
Hulu Langat:
Kampung Sungai Rinching Hulu, Semenyih
Kampung Sungai Lui, Batu 20 – 23
Taman Lestari, Seri Kembangan
Kampung Batu 17, Dusun Tua
Desa Mahkota Sungai Kembung Hilir
Kampung Orang Asli Paya Lebar
Kampung Sungai Kantan
Kampung Desa Mahkota, Beranang
Kampung Bangi Lama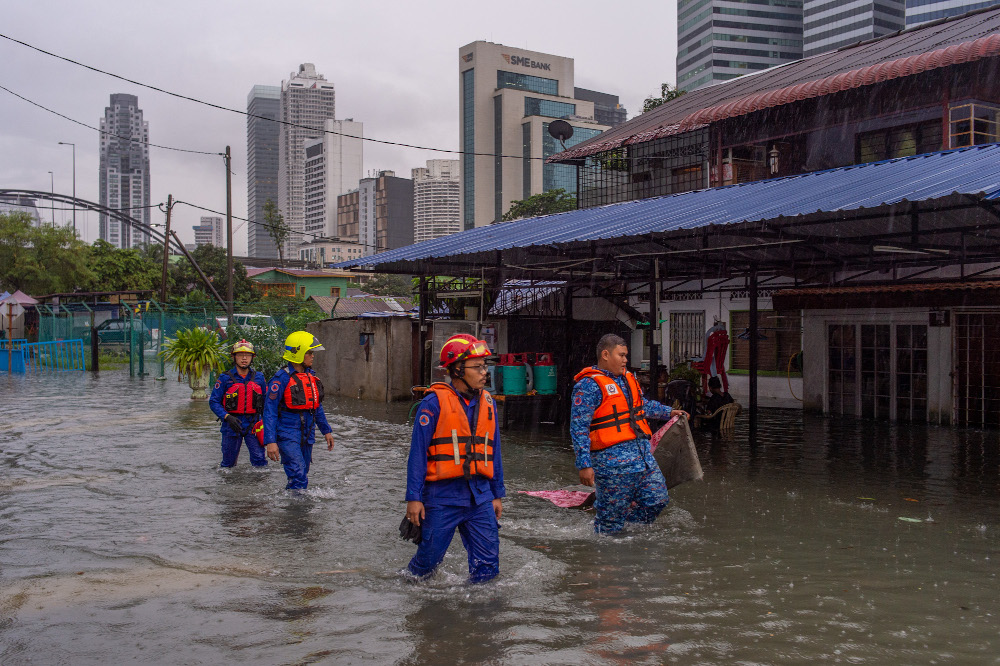 Petaling:
Jalan 2/1 dan Jalan 2/2 Bandar Baru Sungai Buloh
Taman Kinrara
Kinrara Court
Taman Buana
USJ 1, Subang Jaya
Kampung Sri Puchong
Kuala Selangor:
Kampung Merbau Indah
Kampung Sri Sentosa
Kampung Sri Aman
Sepang:
Taman Murni Jenderam Hilir
Jalan Tok Dagang, Kampung Sungai Merab
Kampung Orang Asli Batu 28, Jenderam Hilir
As of present, 500 flood victims from 100 families have already been evacuated to over eight temporary flood relief shelters that were set up since last night.
For more news like this, follow us on Facebook by tapping here! 
Also read: VIDEO: M'sian house's DIY flood barrier works perfectly, keeps property dry while neighbourhood is flooded