Just over the last weekend, heavy rainfall has led to the rising of water levels in the northern states of Kelantan and Terengganu, inevitably leading to massive floods to affect a number of regions. And while a number of homes have been inevitably left waterlogged as a result of the flooding, one home located in Kelantan has left many Malaysians pleasantly surprised by their own ingenuity at keeping their property safe from the rapids.
Home in Kelantan makes a rudimentary flood barrier to protect compound from floodwaters
In a video that was widely shared across social media, the compound of a home allegedly located in Kampung Bukit Abal in Pasir Puteh, Kelantan, was spared from the devastating effects of submersion under murky floodwaters. How did they accomplish that feat, you wonder? By building their very own flood barrier, using what appears to be heavy sandbags that have been covered over with plastic sheets up as high as the property's gates.
Tahukah anda orang Jepun pun kagum dengan teknologi orang Kelantan ni. pic.twitter.com/Ms0UgfzKTE

— Fakta Bukan Auta (@FaktaBukanAuta) February 27, 2022
A line of wooden stakes were also used to help prop up and support the weight of the sandbags, before being topped by stones to prevent the plastic covers from being tugged away by strong currents.
While rudimentary in its appearance, the flood barrier performed admirably against the torrential floodwaters that moved down along what appears to be a main road, with water levels almost reaching the top of the compound's gate!
Netizens are impressed with how a seemingly simple solution works so effectively
This is especially impressive when one considers that most modern floodgate solutions for homes can be pretty expensive and go through extensive research and development, such as the 'Boxwall' flood barrier designed by Swedish company NOAQ.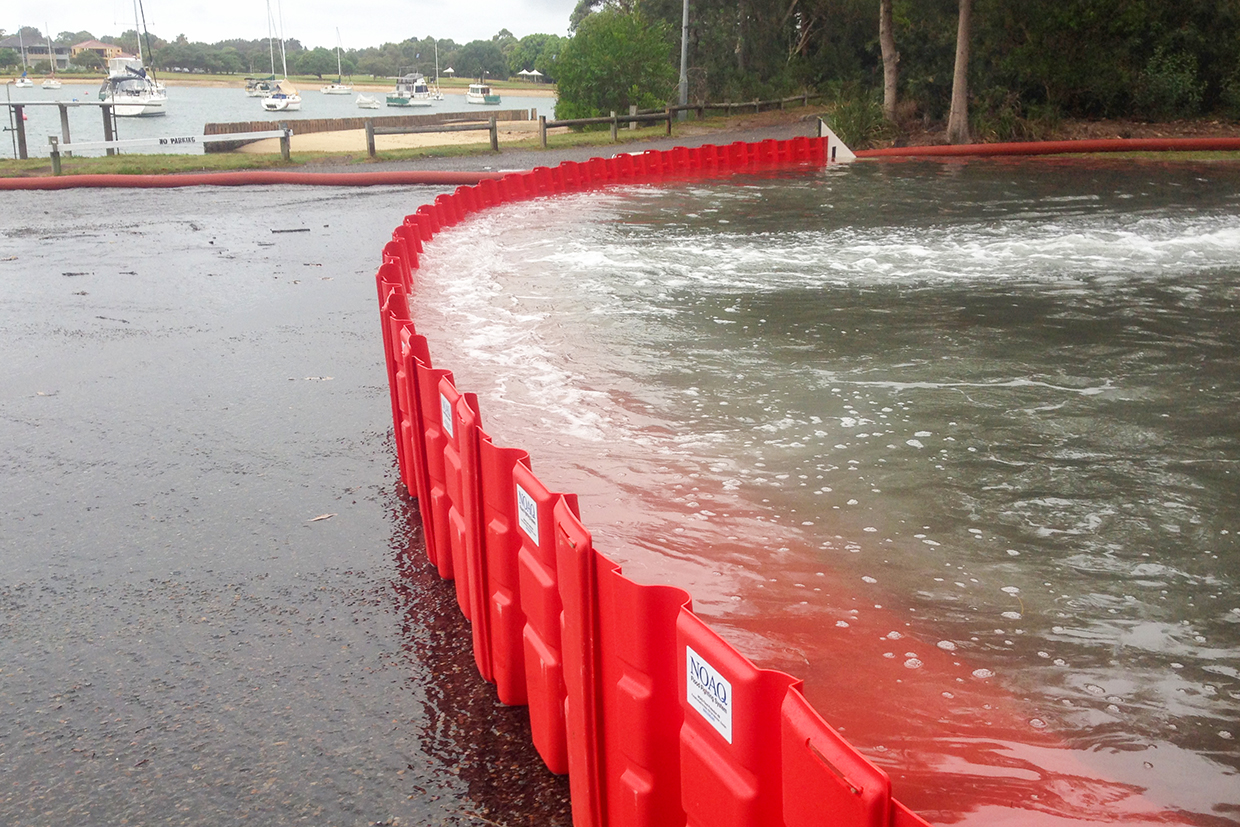 Netizens have lauded the homeowners for their ingenuity, which has clearly paid-off in the wake of the floods. Some have even added personal experiences in seeing similar flood barriers being built by family members who live in flood-prone areas of Malaysia.
"They learned from experience, so they don't have to face the same issues every year."
"It's time consuming to get this done, but it's workable!"

"Sameeee. My late grandfather used to also fill sacks with sand and then arrange them along our home."
"My grandmother would also do this come flood season. She always has bags and sacks of sand ready."
Another netizen confirms that the house was indeed spared from the floodwaters, and appeared relatively dry.
"Yes, I just passed their home earlier. The compound of the house appeared relatively dry."

As it now stands according to The Edge Markets, the Disaster Info Application of the Social Welfare Department (JKM) reports that the number of flood victims in Kelantan has risen from 8,151 people from 2,626 families yesterday afternoon (1st March 2022), to 8,678 people from 2,895 families as of yesterday evening. On the other hand, the number of flood victims in Terengganu has decreased from 17,507 people from 4,477 families at 2.00pm yesterday to 16,078 people from 4,127 families.
For more stories like this, follow us on Facebook by tapping here! 
Also read: Community hero Abang Viva announces he is en-route to offer aid after floods took place in Terengganu and Kelantan