Many of us are no doubt familiar with classroom punishments handed out by our schoolteachers while growing up. Whether it be being told to stand outside the classroom for an entire period or receiving the painful sting of a cane to the palm, they are all par for the course where growing up is concerned. With that being said however, one teacher may have taken things too far in punishing his own students over unfinished homework.
Johor student admitted to ICU after being told to run 30 laps with facemask on as punishment
According to local paper China Press, a physical education teacher from Foon Yew High School in Kulai, Johor had allegedly instructed his students to run 30 laps around the school's volleyball court while wearing their face mask on as punishment for not completing their homework on Wednesday (11th May). As a consequence, one of his students had to be rushed to the Intensive Care Unit (ICU) of a nearby hospital after she started suffering from heart palpitations from the grueling penalty.
In a Facebook post shared by the student's aunt, it was said that the student had already begun facing difficulties breathing after 15 laps, and was allowed to complete the remainder of the rounds by walking. The woman also explained that only a few students from the group had failed to complete their homework. Despite that, the class was punished as a whole.
"When she returned home in the evening, we heard her complain about experiencing breathing difficulties and chest pains. We immediately rushed her to the doctors, where her heart rate had shot up to 200bpm.

What's more, she had to undergo a cardioversion procedure for a few seconds in order to help regulate her heart rate, before spending a night in the ICU." her aunt wrote.
Mother asks why all students were punished
The student's mother had also expressed her anger over the ordeal in a now-deleted Facebook post, asking why the entire class had been punished when only a few students had failed to complete their homework.
"I have my doubts regarding his methods. Why tell them to run when they could just have easily walked? Did he expect them to complete the laps in a certain timeframe? Or was it due to the hot weather?"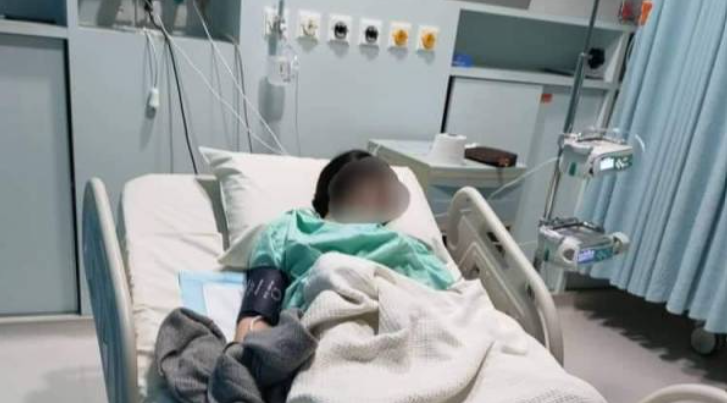 And while the school had initially denied that the teacher had told the students to keep their face masks on, the student's mother said that her daughter told her differently. It was claimed that the P.E teacher would even have the students keep their mask on during regular exercise sessions, unless they were feeling unwell.
Pointing out that her daughter is by no means an athlete and has been home for the most part during the movement control order period, she said that it was unreasonable for the teacher to expect her daughter to be able to endure such intense physical activity out of a sudden.
"My daughter isn't delicate, and I'm not saying that she is above being punished or disciplined. But even punishments need to have a limit.

When I learned that my daughter had to undergo cardioversion, my heart 'died' too!"
School teacher apologises
In speaking with the Chinese daily, the school's principal, Mr Ng Fui Choo, said that the teacher in question has realised the error in his ways and has issued an unreserved apology to the student's parents yesterday (18th May). The school has also advised the parents to submit a letter regarding her health condition, so that she would be allowed to use the school elevator instead of taking the stairs.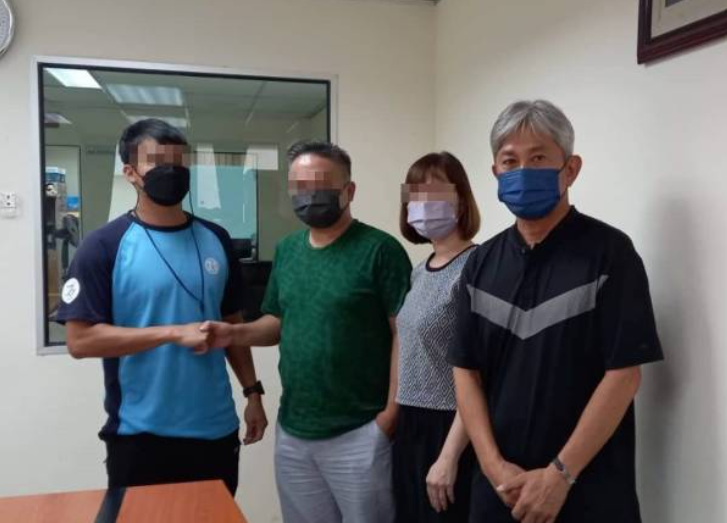 This letter would also be used as proof that the girl will not be required to participate in any strenuous exercise due to her health, and would help alert P.E and co-curricular teachers to monitor her condition. The parents of the student have decided against pursuing the issue any further, and have agreed to settle the matter with the school management amicably.
Tap here to give us a 'Like' on Facebook and stay up-to-date on the latest news!
Also read: Video of schoolteacher burning smartphones confiscated from students goes viral, sparks debate among netizens