As the old saying would go, imitation is the sincerest form of flattery, which is often used to mean that imitating what another person owns, does, or thinks, can be construed as being a compliment in itself. But that isn't always the case, especially when it involves the authorities. Unfortunately for the owner of a Nissan Skyline sportscar, this would wind up becoming something that he would have to learn the hard way.
Nissan Skyline GTR R32 sportscar confiscated by PDRM
According to national news agency BERNAMA, a unit of the highly coveted Nissan Skyline GT-R R32 sportscar became the subject of a police investigation after it was found to have been modified to look like a Royal Malaysian Police patrol car.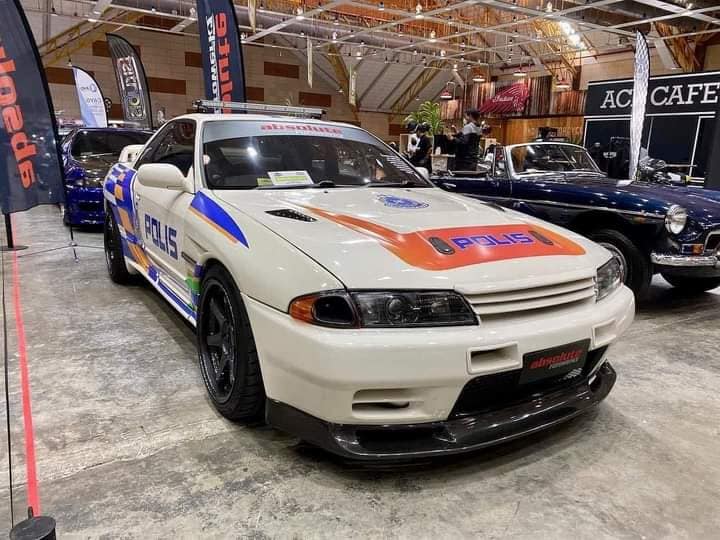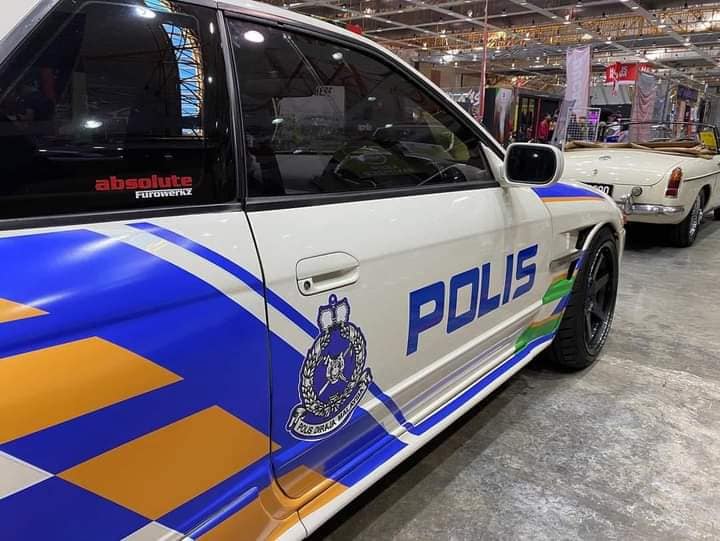 Exhibited as part of the weekend-long Art of Speed automotive exhibition that was held at the Malaysia Agro Exposition Park Serdang (MAEPS) in Serdang, the svelte automobile featured blue, orange and green liveries along its bonnet and sides, as well as what appears to be the Royal Malaysian Police crest. Sepang police chief Assistant Commissioner Wan Kamarul Azran Wan Yusoff, the authorities had acted upon a social media posting featuring the car which was uploaded on Saturday (2nd July 2022).
Owner reportedly runs a car accessories business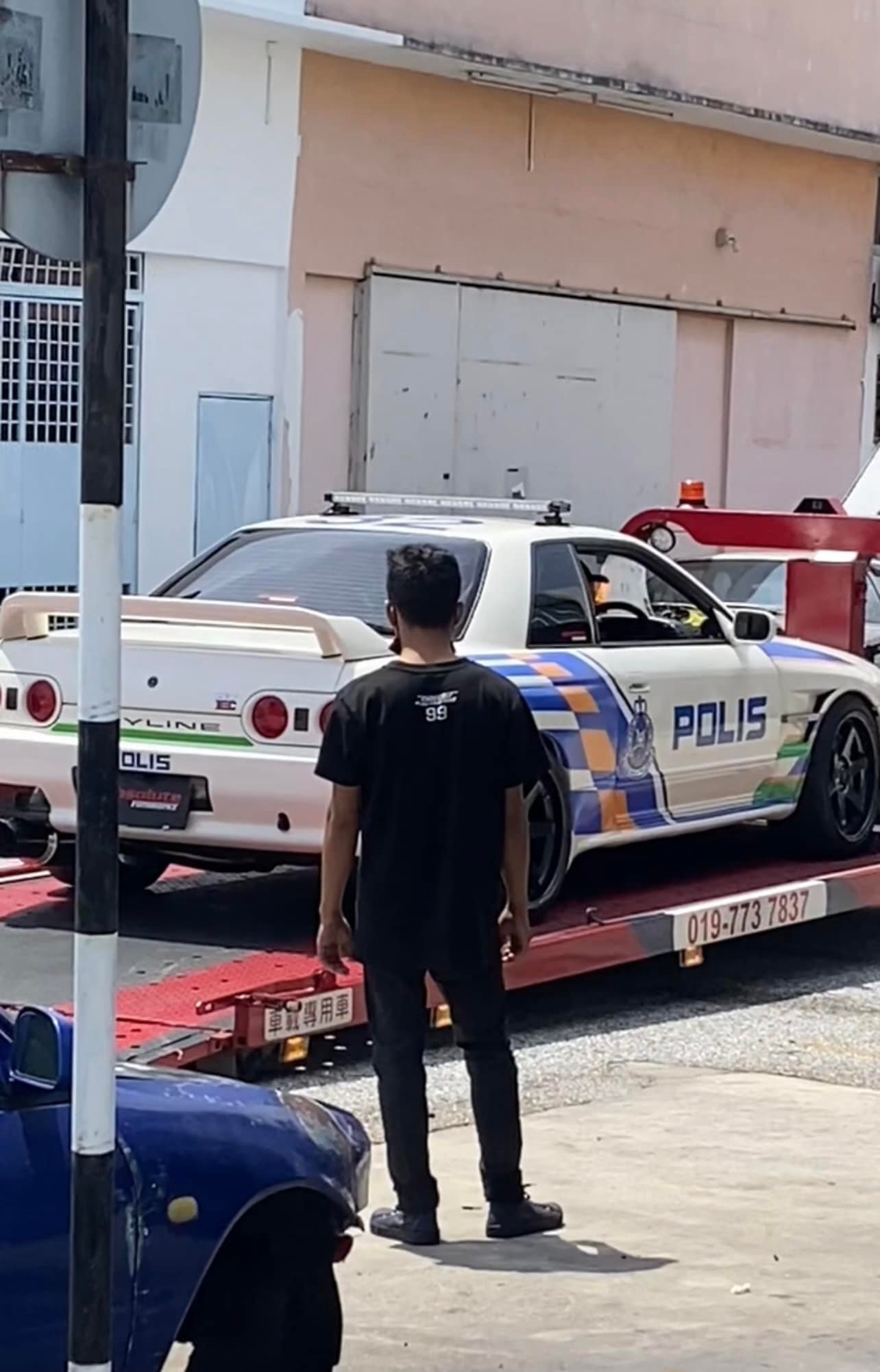 He adds that the car's keys, as well as a participation slip issued by event organizers to exhibitors were also seized.
"Further investigations reveal that the owner of the car had been driving the vehicle prior to this, and has a valid road tax for it." said Kamarul.
Malaysia Gazette reports that the case will now be investigated under Section 89 of the Police Act 1967, for the unauthorised possession of equipment or items supplied to members of the police force.
The owner of the vehicle is said to be an automotive accessories trader. His statement has been recorded by the police, and he has since been released on bail. Investigation papers pertaining to the case will be handed over to the Deputy Prosecutor's office for further action.
Tap here to give us a 'Like' on Facebook and stay up-to-date on the latest news!