In his latest address to the nation, Health Minister Khairy Jamaluddin has officially announced that cross-border travel between Singapore and Malaysia will resume as normal for fully-vaccinated travellers, beginning from 1st April 2022 onwards. This comes after Singapore had laid out plans to replace their Vaccinated Travel Lane (VTL) scheme with a new Vaccinated Travel Framework, which was announced earlier this afternoon.
KJ confirms that fully-vaxxed M'sians can travel into SG by land without VTL quota or quarantine by 1st April
As a result, this will now mean that both Malaysians and Singaporeans who are fully-vaccinated can finally resume land travel between the Woodlands Checkpoint as well as the Johor Second Link without any need for applying through the VTL bus quota scheme. They will also no longer need to serve any quarantine period upon arrival in Singapore, or conduct any COVID tests before departure or upon arrival in the island state.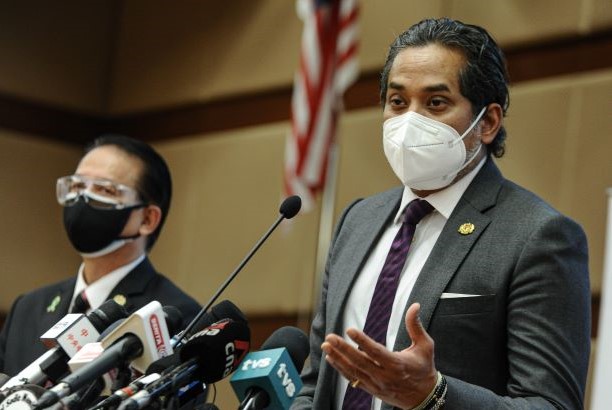 This will also apply to fully-vaccinated Singaporeans who are travelling into Malaysia. In the case of air travel, both fully-vaccinated Malaysians and Singaporeans will no longer need to apply via the VTL quota system and may simply chose to purchase air tickets at their convenience. However, those who are intending to travel via air will still need to submit a COVID-test two days before departing from their country of origin.
2 borders with Thailand will also be reopened for tourists
Those who are intending to travel to Thailand will also be permitted to do so by 1st of April via two land borders which will be reopened, namely Bukit Kayu Hitam and Wang Kelian. However, approval for day-travellers and frequent travellers between Thailand and Malaysia is still in discussion between both nations.
Khairy has also provided an update as to the current VTL status between Malaysia and Indonesia as well as Brunei, saying that they are still in discussions with the respective governments on the reopening of borders.
For more news like this, follow us on Facebook by tapping here!
Also read: LATEST: Fully-vaxxed international travellers entering SG no longer need to take VTL flights or undergo quarantine