The last thing a young woman would want to have to experience while on her monthly menstruation is to have to prove to anyone that they indeed are on their period and cannot perform certain activities likes the clipping of nails (for our Muslim friends), or other rigorous physical activities. Unfortunately, the issue of 'period spot checks' in schools has been a topic of discussion for quite some time in Malaysia.
MOE allegedly sends out circular calling for the stop of 'period spot checks' in educational institutions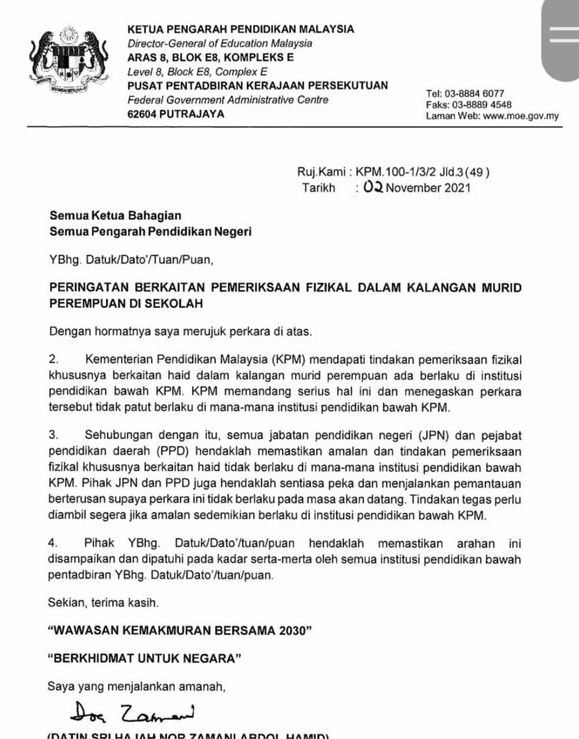 Source: @dckahc (Twitter)
Recently, a circular issued by the Ministry of Education (MOE) headlined "Reminder on physical spot checks amongst female students in school" has made its rounds on social media.
In the circular dated 2 Nov, the MOE stated that it has come to the ministry's knowledge that physical period spot checks on female students have been conducted in some schools under the MOE. "The MOE takes this case very seriously and asserts that this should not be happening in any educational institutions under the MOE".
The circular follows to instruct all state education departments and district education offices to ensure the stop of all physical spot checks related to menstruation in schools under the MOE. The circular also wrote that strict actions should be taken in order to ensure that such acts do not happen again. According to the alleged circular, all parties involved ought to ensure that the instructions are acted on immediately.
No official statement has been posted on any of MOE's social media pages regarding the matter.
Recently, the Education Minister paid his visit to a college that allegedly conducted 'period spot checks' on their students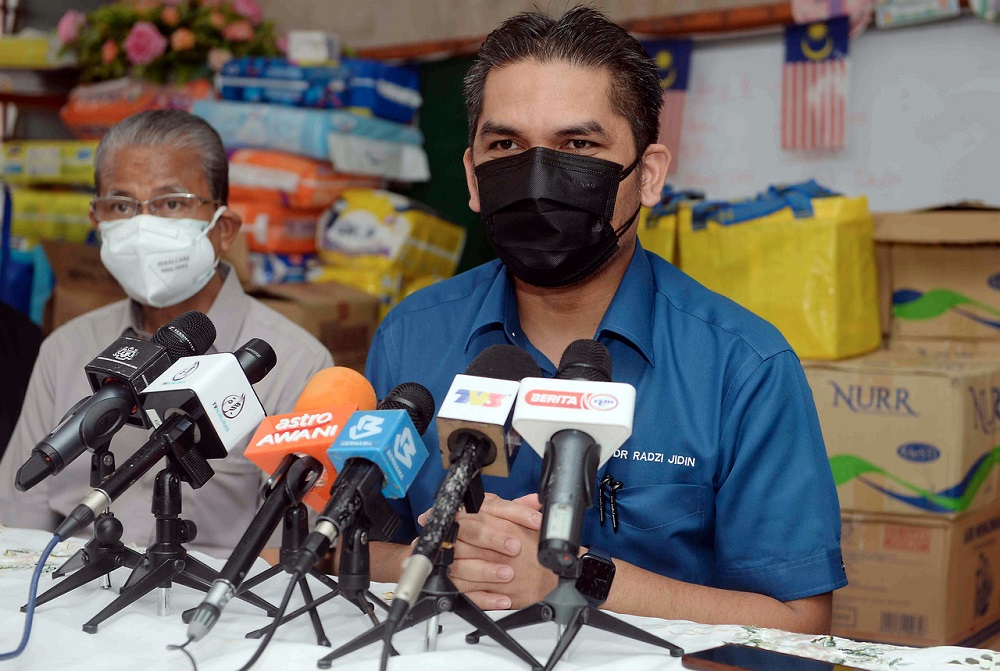 On 27 Oct, Education Minister Datuk Radzi Jidin paid a visit to a college with alleged 'period spot checks' on its female students. According to Malay Mail, the Education Minister said "I take this matter very seriously and am committed to end such practices in any of the ministries' institutions if it is happening".
It is alleged that educators at Kolej Vokasional Setapak had conducted period spot checks on 30 girls between the age of 18 and 19. They were allegedly asked to prove that they were on their period using a cotton bud test.
For more stories like this, follow us on Facebook.
Also read: Mentally impaired M'sian drug mule on death row granted stay of execution at eleventh hour