With Chinese New Year just less than a week away, families who will be partaking in the festivities are now on the final home stretch to have all their preparations made ahead of time. From the appropriate decorations in bright shades of prosperity red and yellow, to the obligatory range of snacks and cookies set out for guests, no expense is spared for a truly memorable Chinese New Year.
Elderly Ah Ma runs a small business selling cookies & kuih in Klang
But if you've yet to stock up on your must-have festive snacks and you're worried that most supermarkets might have already been cleared out by other shoppers, then why not consider supporting this elderly Ah Ma's small business by purchasing from her instead? In a post that was recently shared by netizen Francis Yirdaki CT, he has urged Malaysians who were living around the Klang Valley to drop by a stall operated by an old woman in front of the 99 Speedmart outlet located in Jalan Jasmin 1, Bandar Botanic, where she sells a small selection of traditional cookies and kuih.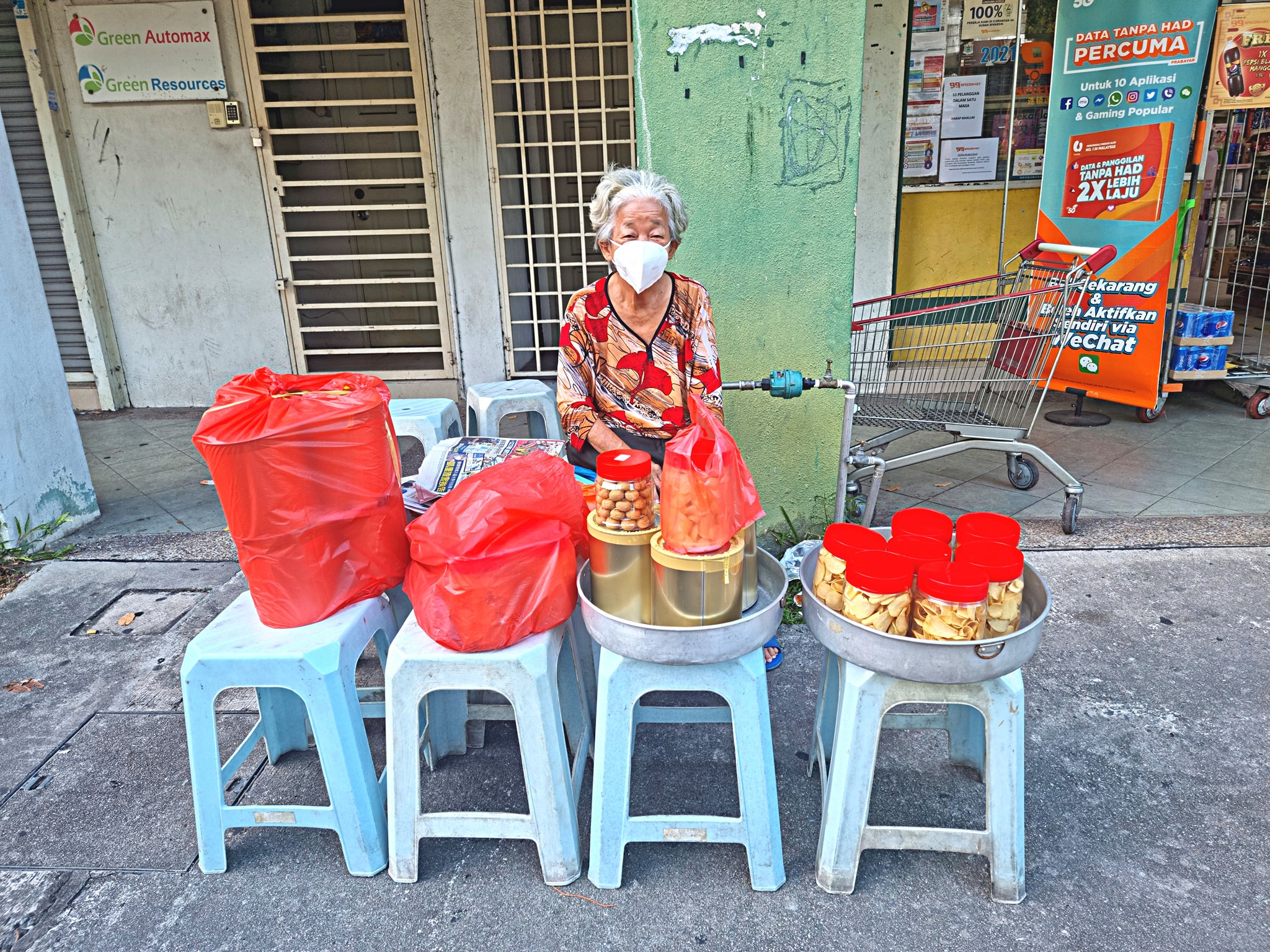 According to Francis, she operates her stall between 5.00pm and 7.00pm, and would often bring with her multiple tins of cookies for sale. Hoping to bring some joy to her ahead of Chinese New Year, Francis himself had bought 3 containers of cookies from her stall and notes that she appeared joyful for the business, when she would otherwise appear hopeful while waiting alone for customers.
Ran a small donation drive for her and collected over RM1,900!
Going a step further, he even went so far as to help create a donation drive for the elderly woman which lasted over the weekend and ended on Sunday (23rd January 2022). In total, he managed to raise over RM1,900 from kind Malaysians who were looking to help support the Ah Ma!
In speaking with Wau Post, Francis said that he had decided to put a deadline to the donation drive as he wanted to avoid any misunderstandings that he may have been trying to pocket the funds for himself. He has since advised those who were looking to contribute to purchase her cookies from her directly instead. He also adds that she operates another stall in Taman Sri Muda as well.
So if you're in the area, do consider paying her a visit!
For more stories like this, follow us on Facebook! 
Also read: You can now support ex-Paralympian Koh Lee Peng who sells handmade tissue covers via her Shopee online store!