In another update to the ongoing media furor surrounding TTDI-based Crackhouse Comedy Club, it has been reported by local news outlet The Star that one of the venue's co-founders, Rizal Van Geyzel, was detained by local authorities for a period of 24 hours yesterday (July 14th 2022) for questioning over three old videos that have surfaced recently. He is expected to be presented in court at 10am today (July 15th 2022) for remand.
Crackhouse Comedy Club co-founder detained 
Quoting an anonymous source, The Vibes reports that Rizal is believed to be held in the Dang Wangi Police Station, and that the police have taken him back to his home to retrieve articles of clothing that he was seen wearing in one of the videos. According to Sinar Harian, Police secretary Deputy Comm Datuk Noorsiah Mohd Saaduddin said that the 39-year-old was detained in the Klang Valley.
"Investigations are being carried out under Section 4(1) of the Sedition Act 1948 and Section 233 of the Communications and Multimedia Act 1998," she adds.
The police are expected to complete their probe and forward their investigation papers to the Attorney General's office, where they will wait upon for further instruction. Members of the public are also urged not to speculate or release statements that could potentially disrupt ongoing investigation efforts.
A number of local organisations have since filed police reports against the events venue for allegedly insulting Islam, among them including Persatuan Kebajikan Islam dan Dakwah Islamiah Malaysia (PEKIDA) as well as Persatuan Pengguna Semboyan 1 Malaysia (Semboyan Malaysia).
Club was earlier told to suspend operations
This comes shortly after Crackhouse Comedy Club was instructed to temporarily suspend operations by the Kuala Lumpur City Council. Deputy Federal Territories Minister Datuk Sri Jalaluddin Alias has gone on to say that the club was told to close after checks found that they have not been operating with a valid entertainment license between the years of 2014 to 2017.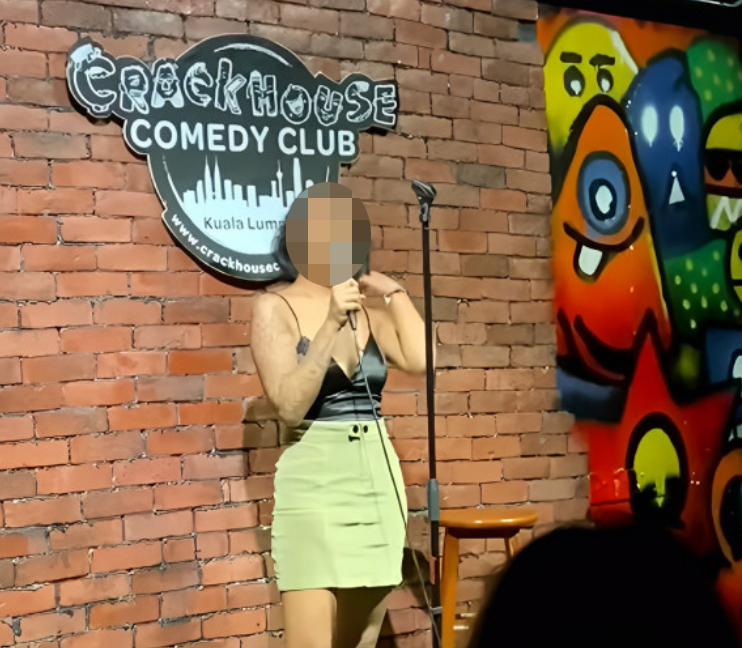 Crackhouse Comedy Club TTDI was thrust into the local limelight recently after video footage of 26-year-old Siti Nuramira Abdullah's stand-up act at the event venue went viral over social media. Introducing herself as a Malay Muslim woman who memorised 15 chapters from the Quran, she then proceeded to strip out of her tudung and baju kurung to reveal a skimpy top with spaghetti straps and a miniskirt underneath.
She was charged under Section 298A of the Penal Code for inciting disharmony, but had pleaded not guilty. Her partner, 38-year-old Alexander Navin Vijayachandran, was slapped with two charges under Section 233 of the Communications and Multimedia Act 1998 for misusing network facilities. He too, has pleaded not guilty.
For more stories like this, follow us on Facebook by tapping here!