The International Islamic University of Malaysia has recently been embroiled in controversy after it was reported by Sinar Daily that as many as 300 international students attached to the tertiary institution have failed to obtain their passports and visas owing to unspecified delays. As a consequence, affected students have not been able to return to their home countries for upwards of five months.
IIUM allegedly withholding student passports amid visa delays
Many have taken to using the #IIUMINTSTUDENTVISA hashtag over Twitter to raise their concerns over the matter at hand, and are now saying that they are not above holding a daily protest on university campus grounds until their plights are heard.
A student only known as Abdirisak has called upon local students to join their cause and show their solidarity with the circumstances that they have been facing.
"It's very obvious that IIUM administration has failed us specifically the visa unit. We have complained, reported, shouted, and even screamed countless times but no response from them.

"Let's gather and protest. Be it at the visa unit, the so-called International office, or even the president's office.

"For the local students, if you don't like the way you international students are being treated by visa unit, come and join us. Support your peers, roommates and classmates in hard times," he said through a Facebook post.
Students met with hostility by university staff
In their attempts to learn more about the predicament surrounding their visas and passports, a student named Burhan claims that they received hostile legal threats from IIUM department staff members instead.
"Do you want dismissal? I will show you the legal unit, All the people of your country are like this, Go back to your county, were among the sentence used by visa unit to greet the international student," he alleges.
The situation was only further compounded by the recent Hari Raya Aidiladha festivities that fell on July 10th 2022 this year, which left many unable to reunite with their loved ones for the holiday.
Issue began in the early part of 2022 upon the return of foreign students to IIUM campus
In speaking with Wau Post, a student known as Labib has shared with us that the visa application delays began some time during the earlier part of 2022, when IIUM had resumed face-to-face classes on campus. Inevitably, this meant that international students had to return to the IIUM campus in Malaysia, after having previously conducting their studies remotely from their home countries during the height of the pandemic.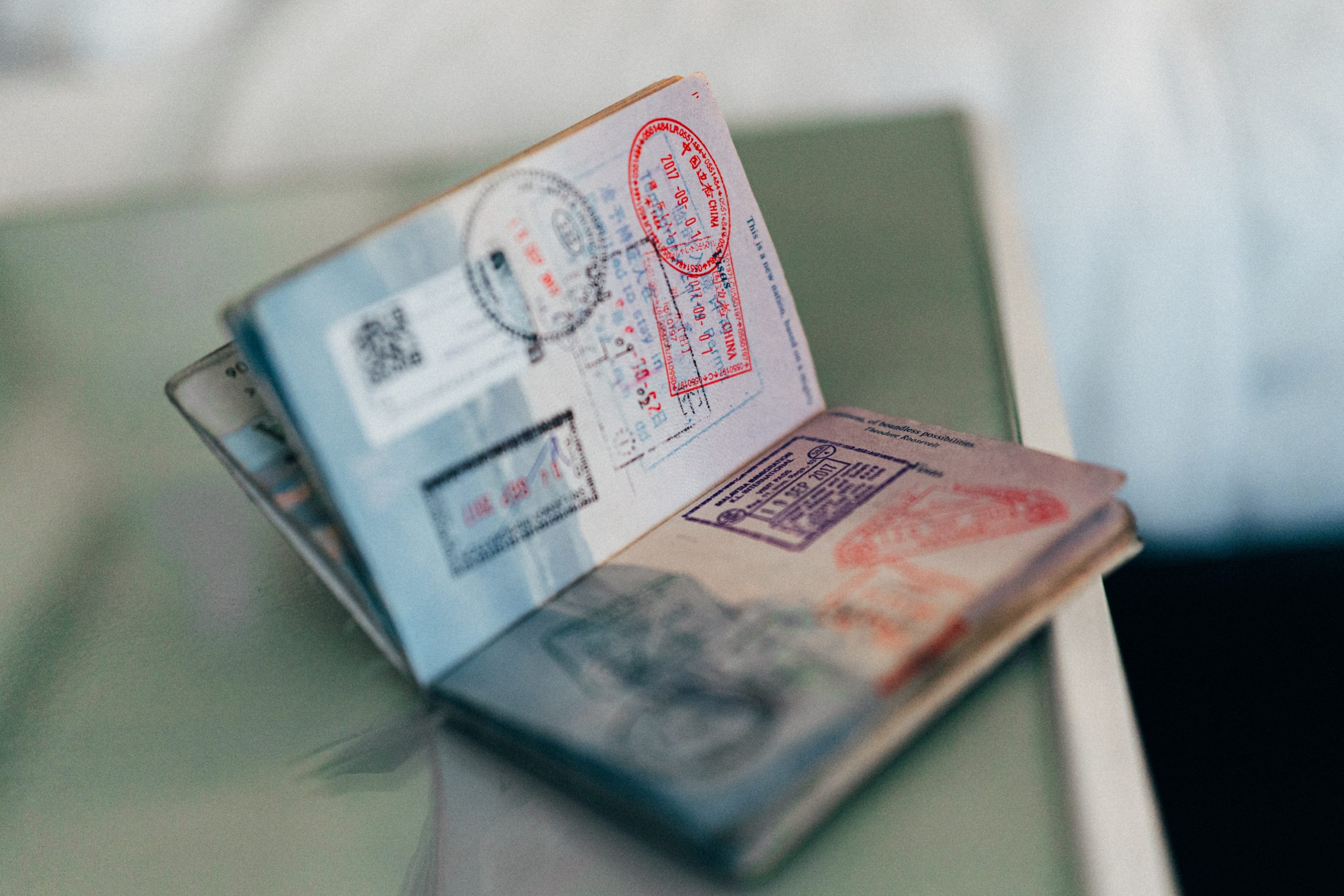 Many were informed by the university's Visa Unit that the delays for their visas had been attributed to their own tardiness when submitting their passports for processing. Given that fact, these students were left with no choice but to apply for a Special Pass costing RM140, some of which were subsequently rejected as well. This meant that many of the affected foreign students were left without a valid visa and are considered to have overstayed, leading to their passports to be withheld indefinitely by the Visa Unit.
"But after I did a survey [among the affected students], not all of those whose passports were withheld were late in collecting their passports. Many collect their passports to the Visa Unit on time, but their passports remain on hold for months." Labib said.
Meetings between relevant parties have not borne fruit
While various student bodies including the IIUM Indonesian Student Association (PPI-IIUM) and IIUM Student Union have attempted to engage in discussions with the university in hopes of obtaining a solution to the predicament, Labib said no meaningful changes have resulted from their discourse.
"There was only 1 meeting held by the campus with affected students, but they did not provide a meaningful solution and only asked students to wait and be patient." he adds.
Several students have been brought to the administrative capital of Putrajaya in hopes of finding a resolution to the issue as well, but to no avail.
IIUM vows to find a resolution to the matter
Echoing his sentiments, the university's Student Union has released a statement on the matter, calling upon relevant authorities to scruntinise the issues regarding the visa delays and 'take the necessary steps to solve this matter with a priority basis'.
They have also pointed out that the lackluster response from the university will shake the confidence of future foreign students who are looking to join the university.
Asalamualaikum and greetings everyone.

The IIUM Student Union is well aware that there are more than 300 international students who have been affected by the visa issue. Despite students going back and forth to the office for more than 6 months, there has been no feasible pic.twitter.com/6B4vVGYSou

— IIUM Student Union (@iium_su) July 18, 2022
In response, the Academic Staff Association of IIUM said that a dedicated task force has been assembled to resolved the matter at hand, and that they are currently working alongside relevant authorities and agencies in order to expedite their search for a solution.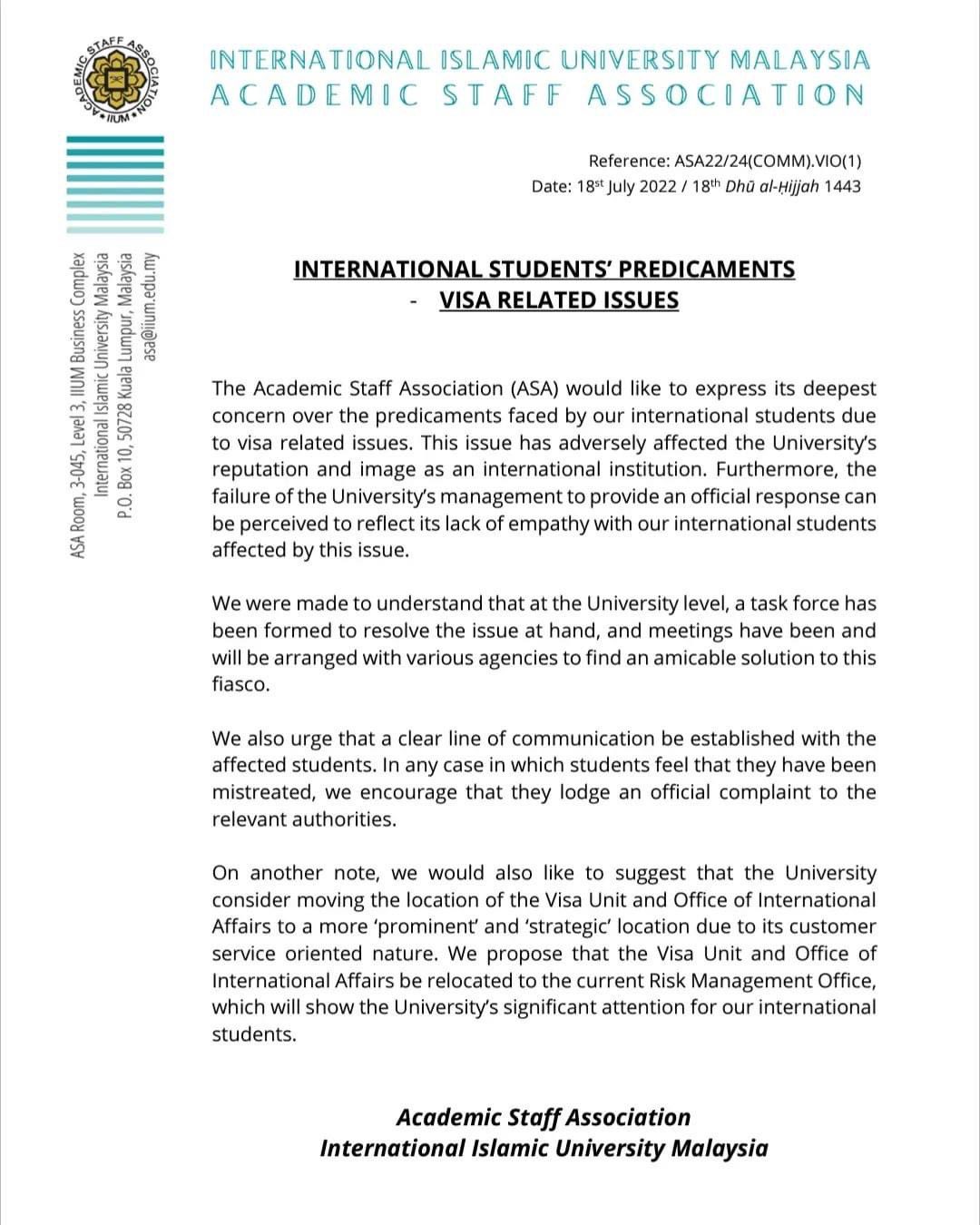 Tap here to give us a 'Like' on Facebook and stay up-to-date on the latest news!