One of the best things about living in Malaysia is the fact that generally, most of us are raised bilingual or trilingual. Given how we all share a communal melting pot of cultures and heritage, it isn't surprising to come across Malaysians who are capable of speaking not only in English and Bahasa, but Mandarin and even Tamil as well.
M'sian woman visits phone shop close to closing time to buy phone cable
And it is by merit of that ability that has allowed a Malaysian woman to catch a shop assistant red handed, when he had attempted to badmouth her in Mandarin, without thinking that she would be fluent in the language. In a video that was uploaded by the woman and shared by YouTube channel Bayo Channel, the woman explains that she had recently visited a phone accessories shop intending to purchase a new phone cable.
Admitting that she had arrived a little later than she should at 9.40pm, which was close to the store's closing time, she decided to try her luck anyway as the shop appears to still be open with customers still teeming at the counter.
"If I took the cable I needed and paid for it, the entire process wouldn't have taken more than 5 minutes,

I already knew what I needed. It's not like I was going to dilly-dally." she said.
Shop assistants badmouth her in Mandarin, thinking she wouldn't understand
Flagging down a shop assistant, she asked to purchase an iPhone cable, to which the shop assistant referred to another colleague to grab. However, while both shop assistants were working, the woman caught one of them berating her in Mandarin for arriving at such a late hour to the shop when they were just about to close up for the day.
"This Malay woman knows that the store is about to close and yet she chooses to come at this hour. Tell her to come back tomorrow instead. It's just twenty bucks anyway." one said.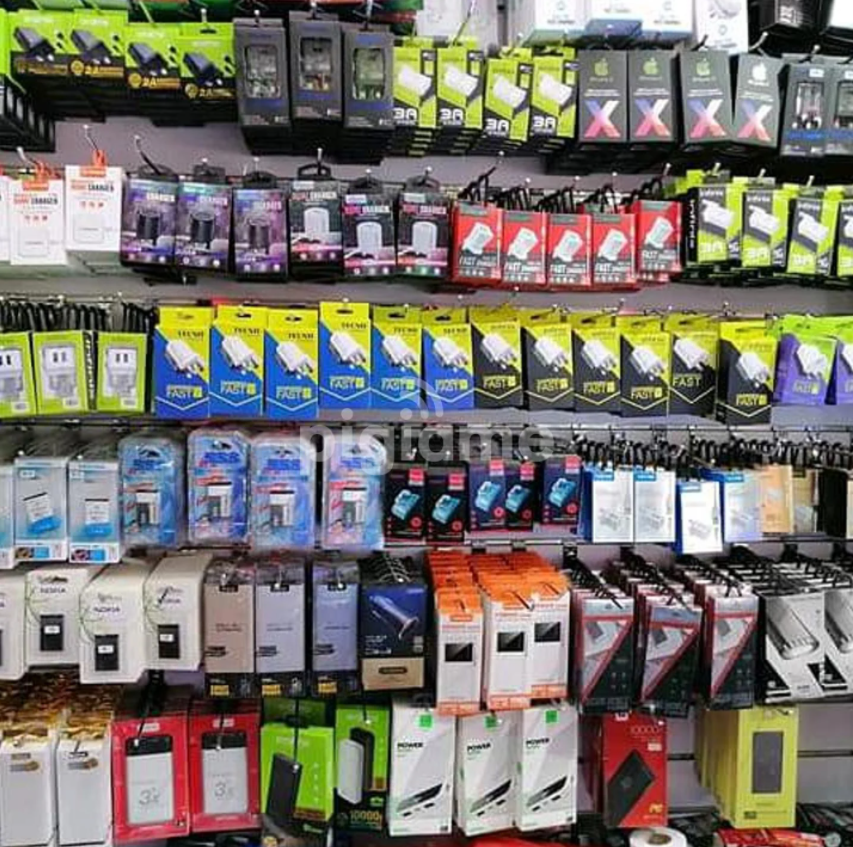 Despite knowing exactly what was being said about her, the woman chose to remain oblivious. One of the shop assistants then approached her and tell her to come back again tomorrow, as they were about to close-up.
"When in reality if I had just gotten the cable and paid for it, it wouldn't have taken more than 5 minutes.

Besides, there were still people who were at the cashier paying for their own items. Which means I wasn't the last person there." she added.
Woman exposes them both by replying in Mandarin
It was at this very moment when the woman decided to call them out for their ruse and replied to them in Mandarin, asking one shop assistant to clarify what the other had just said about her. This left both of the shop assistants dumbfounded, with one asking how she knew how to speak Mandarin.
"I told them 'of course I knew how to speak Mandarin, I used to study in Foon Yew High School'."
Realising that they were in deep trouble, one of the shop assistants then tried to make up for it by offering her the cable free-of-charge, an offer that she kindly declined given the treatment she had just received. Instead, she offered a handy piece of advice to both shop assistants, reminding them instead to make sure that their customers couldn't understand them before they had the gall to badmouth them right in their faces.
Her video has since attracted high praise from netizens, many of whom commended her for standing up for herself.
"Best! In conclusion, regardless of race, we shouldn't speak ill of other people. Thank you."


For more stories like this, follow us on Facebook by tapping here! 
Also read: 12yo Kedah boy impresses netizens with fluent news report after finding python in drain, saves local residents from danger