Think back into a not-so-distant past, and chances are many of us may recall how frighteningly imposing the prospect of a lockdown had been when it was first announced over the news. As we hunkered down and closed ourselves off from the world in a bid to stay safe from a then-new and strange pandemic, many of us wound up relying upon a number of delivery services to help make daily life behind locked doors easier, whether it be food delivery services like Grab and Foodpanda, or grocery delivery platforms such as HappyFresh.
HappyFresh terminates operations in Malaysia 
However in a world that inches ever closer to post-pandemic freedom, not all of these companies have managed to pull through and persevere. And unfortunately in the case of grocery delivery platform HappyFresh, the company has taken to their official Facebook yesterday (September 22nd, 2022) to announce that they will formally be shutting down their Malaysian operations.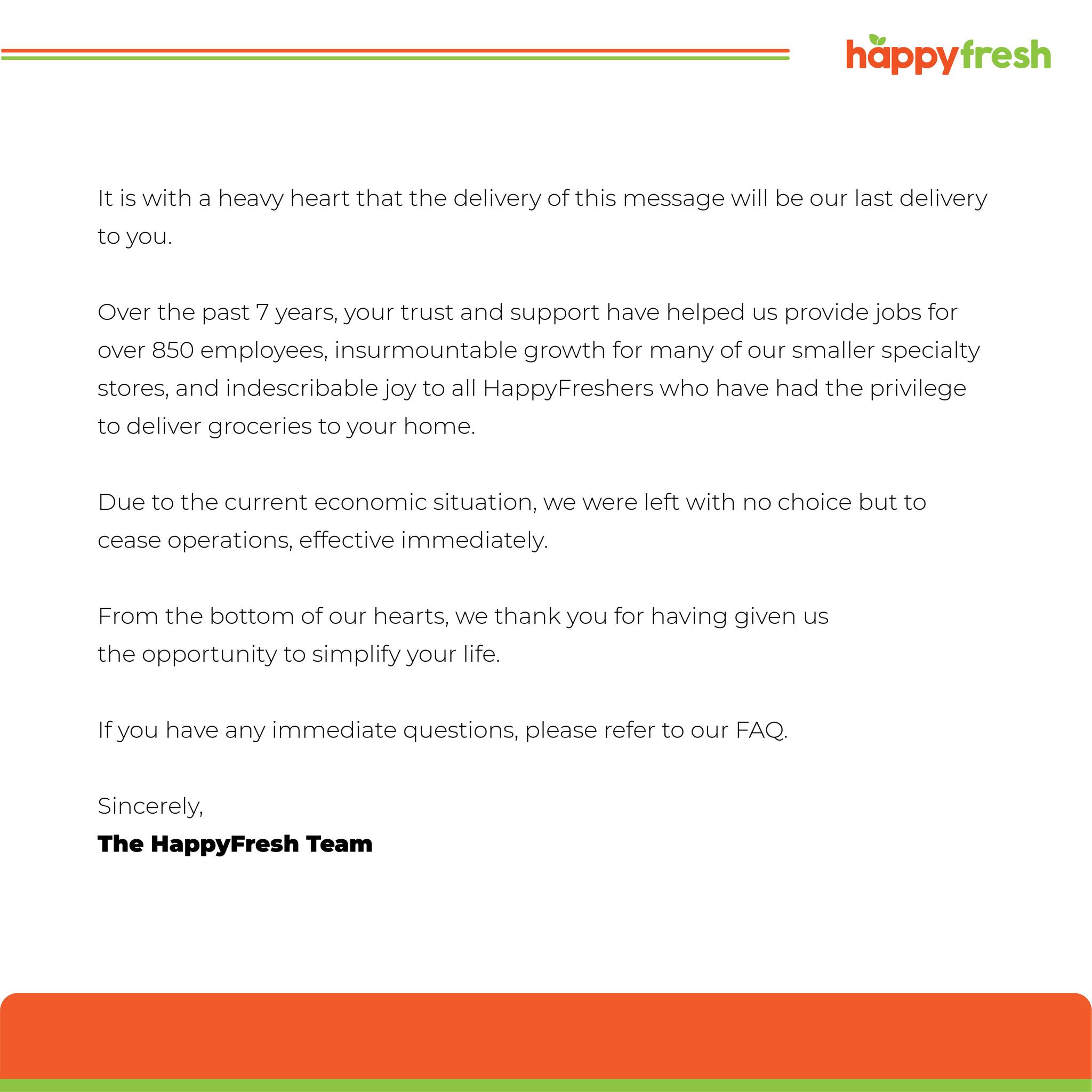 A statement released by the company explains that the decision to wind down their business in Malaysia had not been an easy one, and they lamented how this would inevitably affect as many as 850 jobs, in addition to their smaller specialty vendors that have depended on them to provide direct-to-consumer logistic services.
The current economic condition has also been blamed for the company's closure, although no specifics were mentioned in detail.
Symptoms of trouble in the company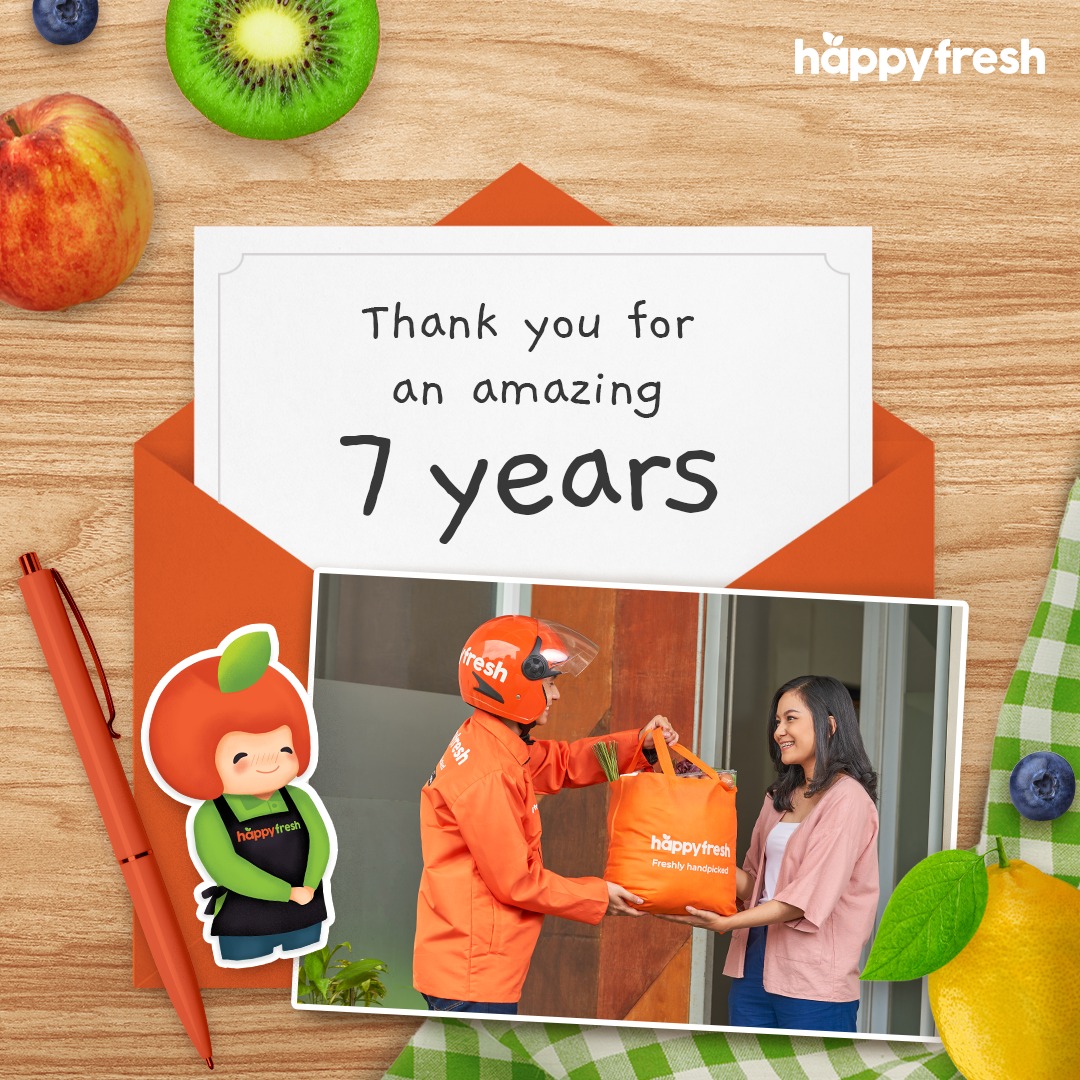 This comes shortly after HappyFresh users initially reported that the company's dedicated app had suddenly refused to take in new orders, with order times showing up as blanks two weeks ago.
Founded back in 2014, HappyFresh was a regional grocery delivery platform that was also available in neighbouring countries such as Indonesia, Thailand, Philippines, and even Taiwan. However, they would later shut down both their Philippines and Taiwan operations after two years.
Based out of Indonesia, the company had overhauled its board of directors after it had secured new funding, and will be resuming operations there after a temporary suspension, according to a report from Bloomberg.
Tap here to give us a 'Like' on Facebook and stay up-to-date on the latest news!
Also read: Miri FoodPanda delivery rider leaves M'sians impressed with knot-tying skills to apprehend alleged snatch thief