For all its pomp, grandeur, and jolly celebration, the 65th annual Merdeka celebration has once again come to an end. But this year might just be a little more special than those that came before it, as this would mark the first time in two years that we Malaysians have been able to flock to various public venues to spectate the National Day parade in person. According to local news outlet The Vibes, this year's crowd turnout had been twice that of what organisers had initially expected!
Though of course, we understand that not everyone could have possibly made it in time to witness every moment as it happens, what with the gridlock traffic and throngs of pedestrians at most major public transport hubs. In which case, we have managed to sum up some of the most noteworthy moments from this year's 2022 Merdeka parade just for you!
1 Malaysians waiting since 5.00am for the parade
The early bird catches the worm, as the old saying would go. And in the case of those who managed to pull themselves out of bed at even before the crack of dawn, you'll be guaranteed some of the best views of the National Day Parade up close along Dataran Merdeka. According to local broadcaster RTM, many visitors did exactly that and had already taken up prime seats at the square since 5.00am, as shared in a series of images from their official Instagram account.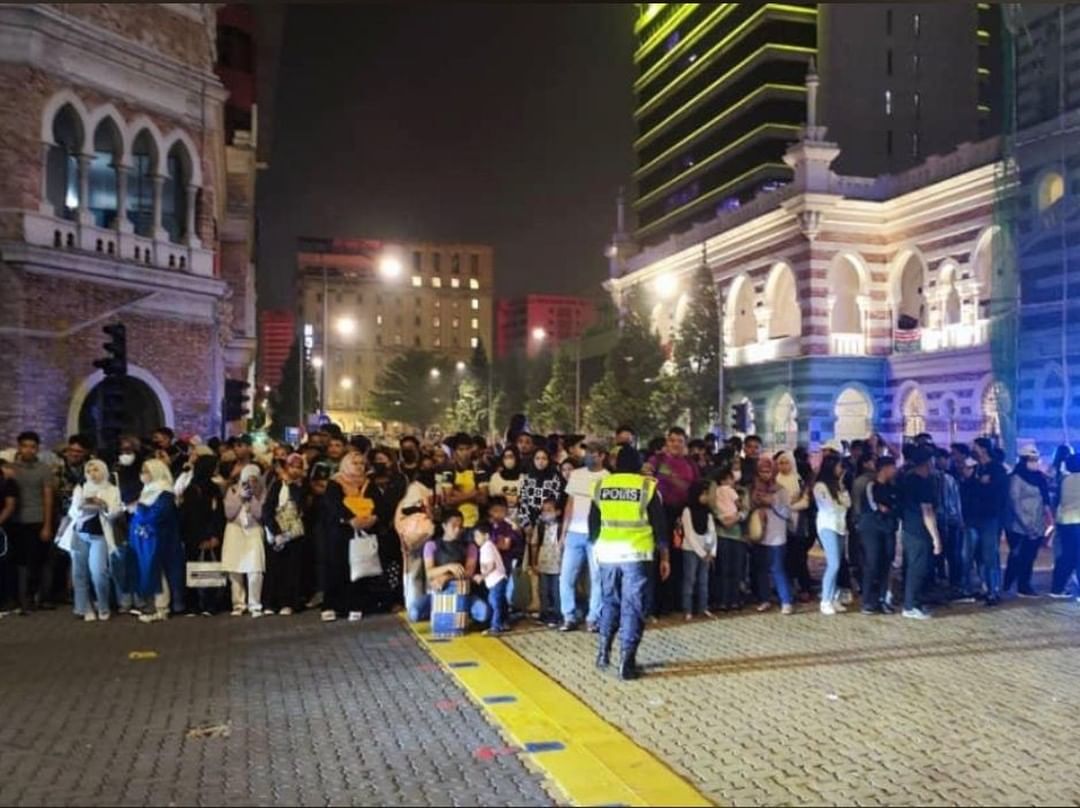 2. Dogs from the Royal Malaysian Police's K9 unit seen wearing adorable paw boots
To the delight of animal lovers, working dogs under the care of the Royal Malaysian Police's K9 unit had also made an appearance during the National Day parade procession. But of course to ensure that their paws remain protected against the scorching heat of the midday sun, many were seen sporting adorably tiny paw-boots as they trotted alongside their handlers during the rehearsal and parade itself.
3. Iconic MILO trucks make an appearance
Asides from those working in uniformed ranks as well as in civil service, many were surprised and amused to see another familiar sight make an appearance during the Merdeka parade: MILO trucks! A formative part of many childhood memories here in Malaysia, we all can remember the feeling of lining up for your own cup of chilled MILO after a sweltering Hari Sukan with your best friends and parents.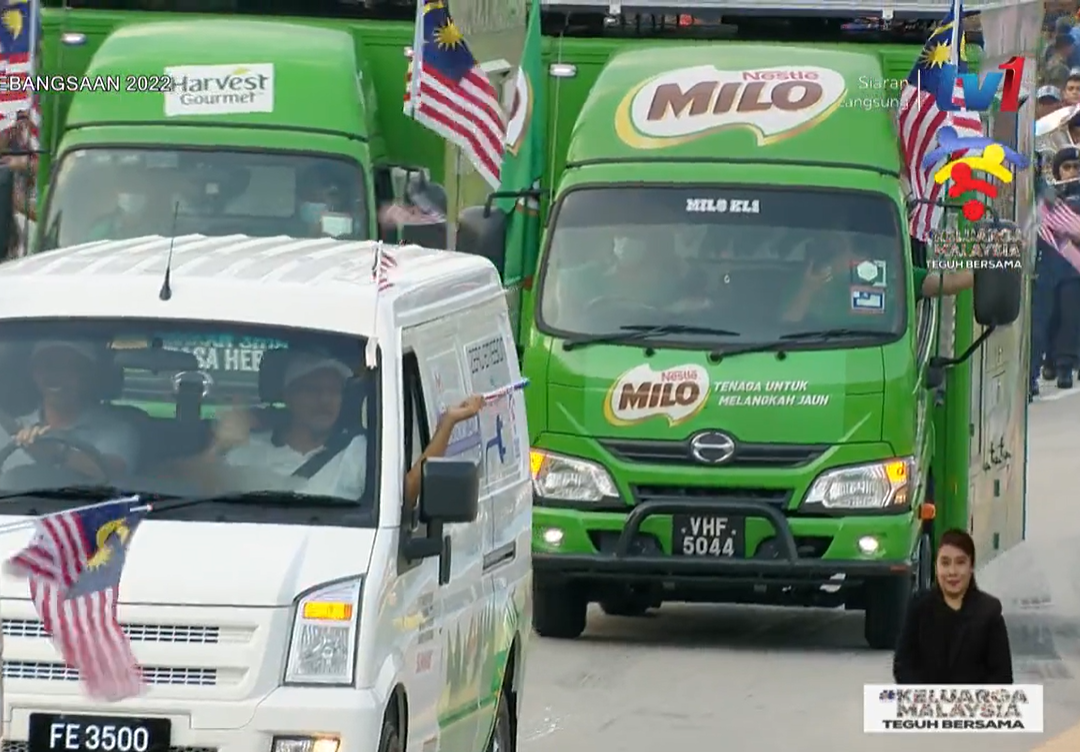 4. Hunky firefighters from the Malaysian Fire & Rescue Department
And those MILO trucks might have come just in time too, because when it came time for the Malaysian Fire & Rescue Department's contingent to make their appearance, a team of chiseled, hunky firefighters set crowds on fire and left everybody feeling a little more 'thirsty' than they had initially anticipated for! Striking powerlifter poses to best showcase their rippling physiques, they easily became a crowd-favourite among the ladies as they led ahead with Jalur Gemilang flags.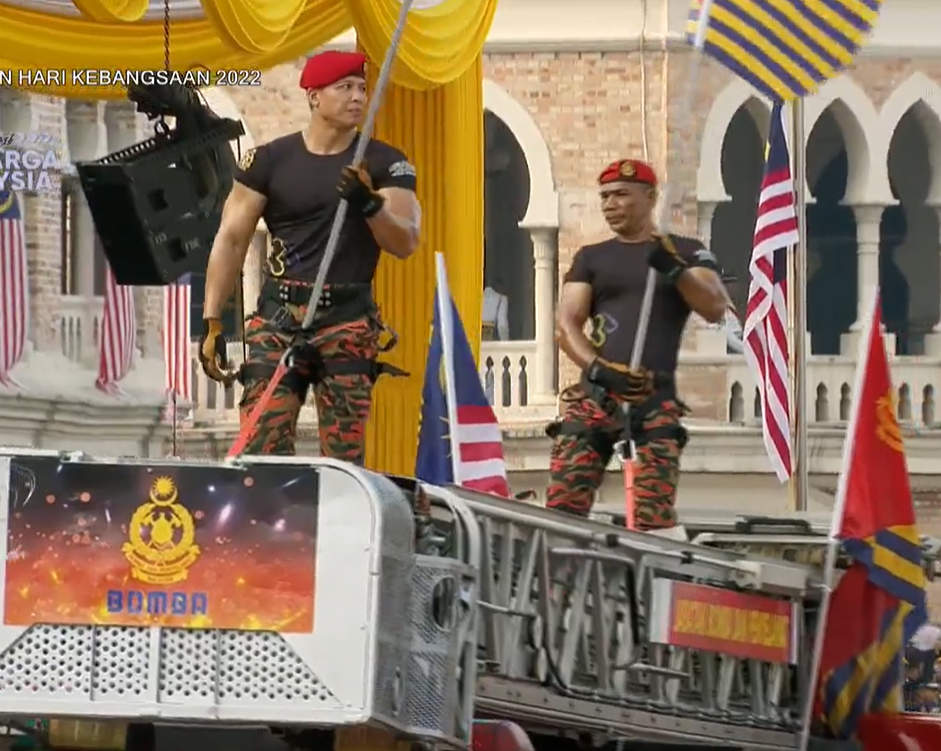 Do you have any other memorable moments that you experienced during this year's Merdeka parade? Share them with us in the comments section!
Tap here to give us a 'Like' on Facebook and stay up-to-date on the latest news!
Also read: PDRM's K9 dogs don adorable tiny paw-boots during Merdeka parade rehearsals to protect from the heat