Infidelity is an inexcusable action that has left many feeling betrayed. Therefore, many films have portrayed how victims of cheating would plot revenge on their guilty partners. Normally, they would just dispose of the cheaters' belongings, but this woman was smart enough to make a profit out of them instead. 
Filipino woman sells off husband's belongings after finding out about his infidelity
Filipino Jamille Margarita Galvez sold her cheating husband's lucrative belongings on a livestream that eventually gained the attention of Filipino netizens. The livestream, which was named as  "Mga gamit ng sumakabilang-bahay live selling (Live selling off items of those who moved houses)" was shared over 28,000 times. 
After her husband left her for his mistress, Jamille decided to auction off his expensive belongings such as Lacoste shirts, Coach wallet and Yeezys. There was even a bidding on a pair of Adidas x Pharrell Williams Human Race NMD Breathe/Walk sneakers, which appeared to be a gift from his side chick. 
Throughout the livestream, Jamille delivered some mocking comments targeted at both her husband and his mistress in a humorous way. She called her partner a pig, and that these designed goods are original and in good condition, except the owner. 
"Lahat ng items MATINO pa, ung may-ari lang ung hindi."

(All the items are decent, only the owner isn't.)
She even added a "disclaimer" stating that these items will turn your partners into cheaters.
"Caution: Buy at your own risk, these items are cursed! They will turn your boyfriend or husband into a certified cheater.

The moment they wear it they immediately become f**k boys! With a bonus gambling addiction." she adds.
Battle through the betrayal by earning some profits
Moreover, Jamille made a shout-out to the people who were cheated on to send in their possessions so they can sell them together. She also asked them to support her by sharing the livestream on their social media.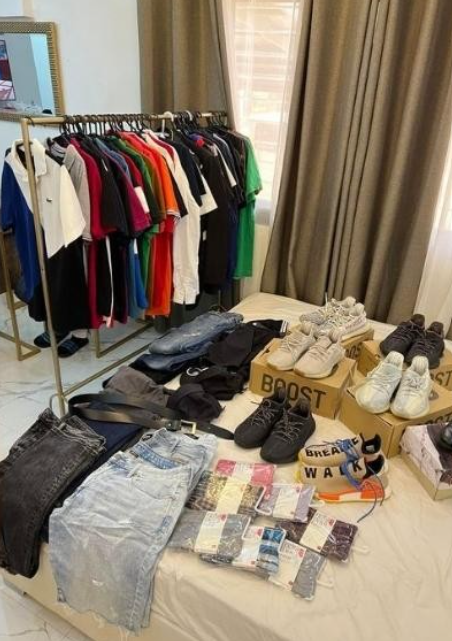 Jamille ultimately earned about PHP300,000 (RM24,512.99) after selling off her guilty spouse's possessions. Even though she was going through a difficult time, it is a relief to see her in a lively mood. 
As we can see, cheating can leave someone "broke", especially when their spouse appears to be a smart businesswoman. 
For more stories like this, follow us on Facebook by tapping here!
Also read: "Look, he has a robot leg!" 21yo M'sian amputee shares how a considerate mum apologised over her child's remark