For those who are living around the Klang Valley, please do take note. The Subang Jaya police are reportedly urging members of the public to contact them if they have any information regarding an accident that had taken place on the 25th of April 2022, along a stretch of the New-Pantai Expressway right in-front of the Sunway Pyramid shopping centre.
Subang Jaya police looking for assistance to identify deceased driver from fatal car accident
According to community newspaper Subang Jaya Echo, the burnt wreckage of what appears to be a late-model Proton Persona was seen resting on a low road divider, completely destroyed by flames. So much so in fact that that the driver of the car, who was killed in the accident, was also burnt beyond recognition.
The crash was believed to have occurred around 8.00pm that day in the direction of Bandar Sunway from Subang Jaya after the vehicle had struck the road divider before bursting into flames. As for the deceased, he has been identified as a male of indeterminate age, and his body was sent to the Universiti Malaya Medical Centre (PPUM).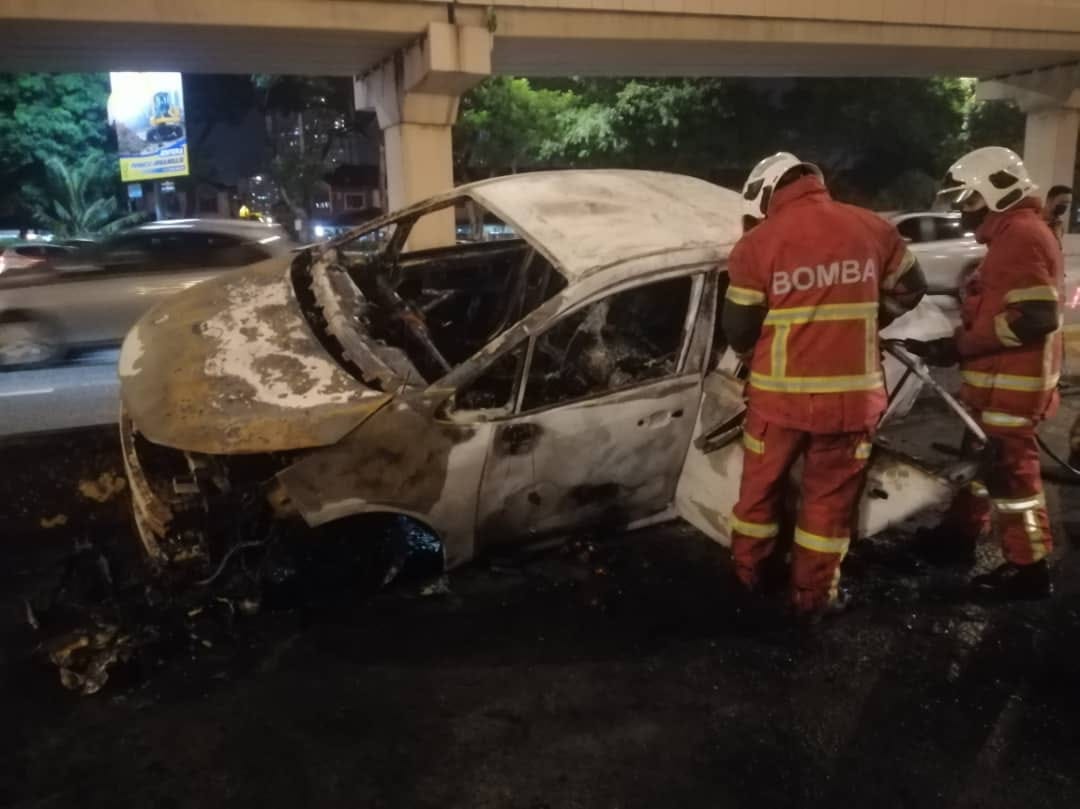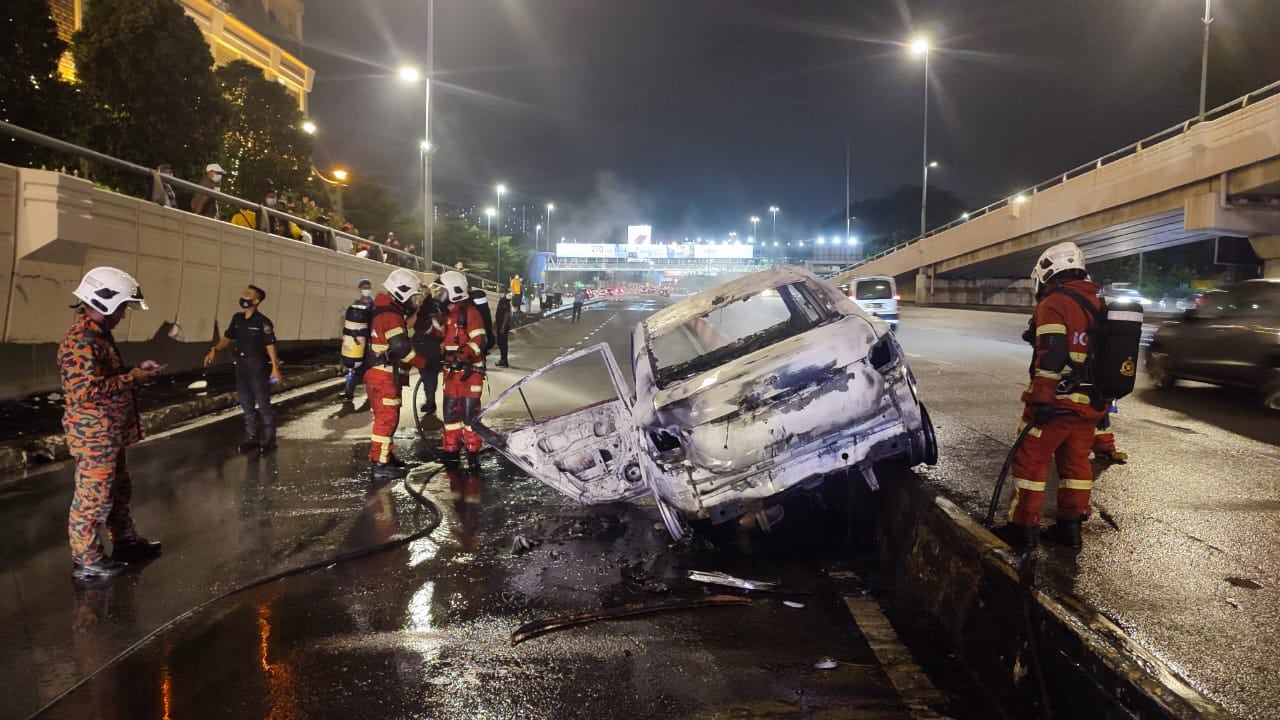 Authorities are now calling upon those who have been waiting on loved ones to return home but failed to turn up to contact them, with hopes of being able to obtain a positive identification on the deceased. Individuals with any relevant information on the case are also urged to reach out to the police. You may do so by phoning the case's investigating officer, Inspector Ngo Su Siao from the Traffic Enforcement and Investigation Division (BSPT) of the Subang Jaya Police Headquarters at 016-9231558.
Netizens concerned over road dividers along NPE near Sunway Pyramid
The post has also raised many concerns among netizens over the affected section of the New-Pantai Expressway, where multiple lanes are divided by low cement ramps that can prove difficult to navigate between, especially at night. One netizen even claims to have witnessed a similar accident occurring at the very same spot 12 years ago, which also led to the car catching fire.



Tap here to give us a 'Like' on Facebook and stay up-to-date on the latest news!