The owner of a budget hotel located in the neighbourhood of Taman Desa Cemerlang, Johor, wound up becoming the victim of a vicious assault after he was said to have entered the room belonging to a customer without their permission. As reported by local paper Sinar Harian, the incident took place on Sunday (October 9th, 2022) in the wee hours of the morning.
Budget hotel owner beaten, splashed with paint after entering customer's room without consent
This came after video footage of the 62-year-old man sitting on the ground of an empty street late at night covered entirely from head-to-toe in white paint spread like wildfire across local social media pages. Quoting Seri Alam District Police Chief, Superintendent Mohd Sohaimi Ishak, the newspaper reported that the victim had entered a hotel room belonging to 3 men by using his access card.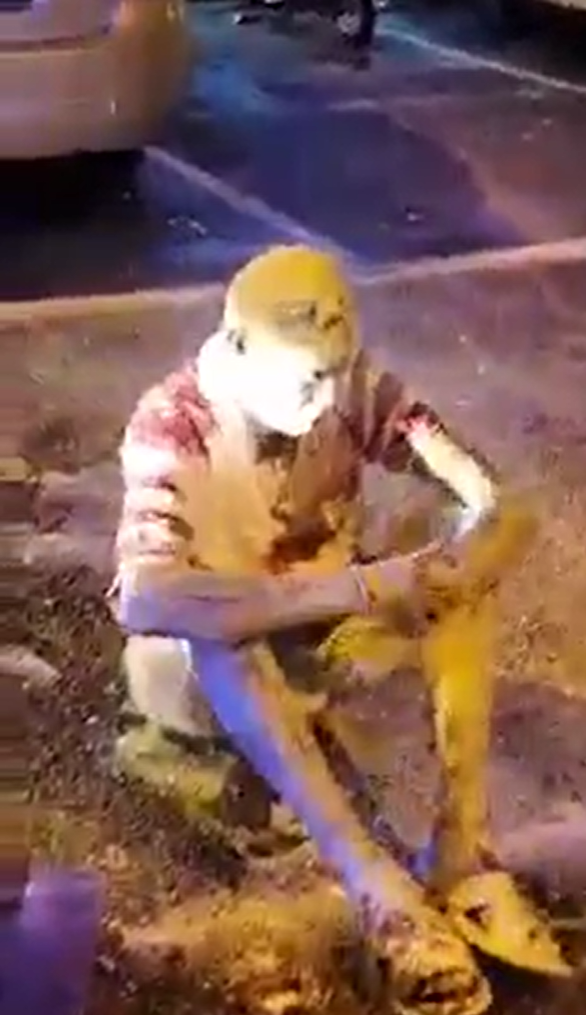 Not taking kindly to the abrupt and uninvited intrusion, the three men proceeded to then take the hotel owner out onto the street in-front of the establishment before beating him up and splashing him with paint. As a consequence, the victim sustained light injuries from the attack.
Three arrests made in connection with the case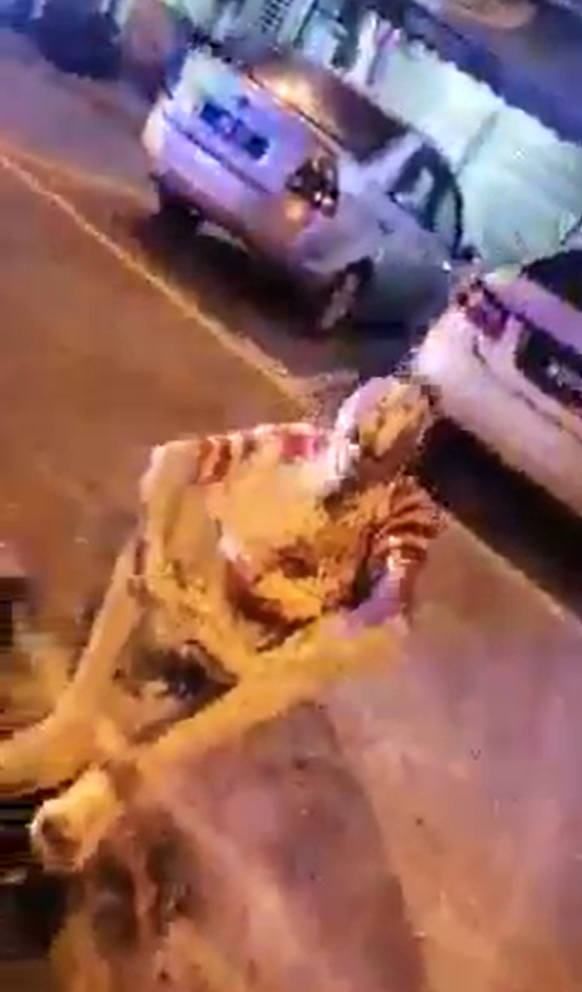 It is understood that a team of law enforcement officers from both the Desa Cemerlang Police Station and Criminal Investigation Division of Seri Alam District Police Headquarters (IPD) would eventually go on to detain three suspects in two separate arrests after acting upon information that they received regarding the incident. The first suspect was a 52-year-old man who was arrested at 11.30pm on the same day along Jalan Tanjong, Taman Desa Cemerlang.
The second and third suspects were 31 and 55-years-old respectively, and were both arrested along Jalan Persisiran Seri Alam, Masai at 3.30am on Monday (October 10th, 2022). All suspects were remanded for four days, starting from Monday, to assist in investigations. One of the suspects was found to have a previous criminal record.
The case will now be investigated under Section 147 of the Penal Code for rioting, which upon conviction can be punishable with a jail term extending upwards of two years, a fine, or both.
For the latest news and community stories, follow us on Facebook by tapping here! 
Also read: Customer caught physically assaulting Bangladeshi waiter at Subang restaurant for not playing songs he requested