In an unexpected development to emerge from Malaysian low-cost international flight carrier AirAsia X Bhd, it has been reported by local newspaper The Star that the company's chief executive officer (CEO) Tan Sri Tony Fernandes, has just announced his resignation. His decision to resign from the group was said to be owing to 'other commitments' that he had on hand, however no apparent replacement has been assigned to take his place according to the filing that was submitted to Bursa Malaysia.
Tan Sri Tony Fernandes resigns as CEO of AirAsia X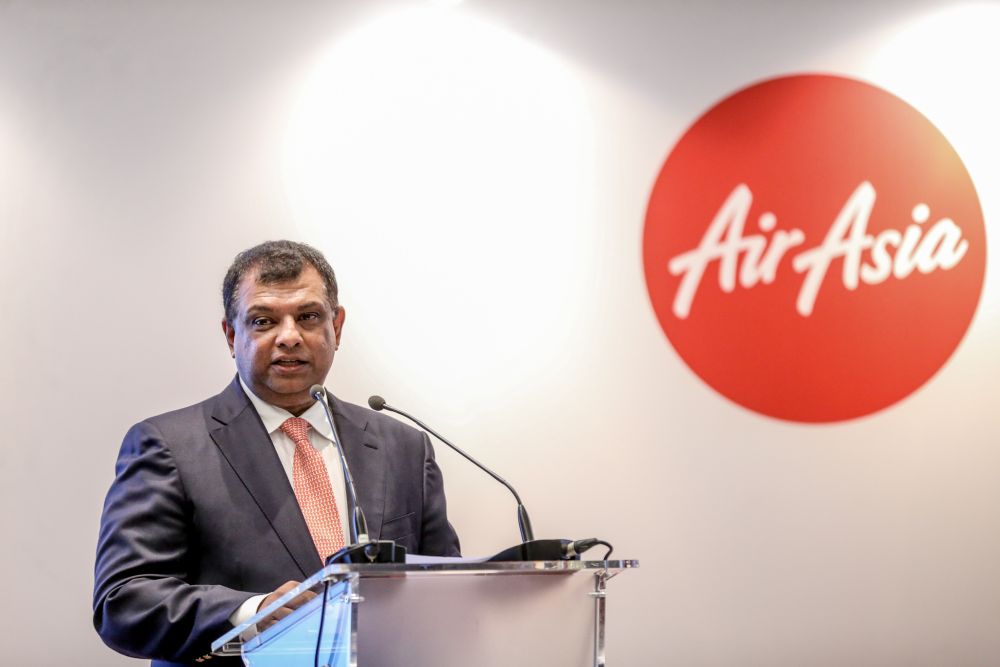 Before this, the medium to long-haul affiliate airline of AirAsia Aviation Group had announced the resignation of its previous CEO, Nadda Buranasiri, in April of this year. This was subsequently followed by the resignation of the company's Chairman, Tan Sri Rafidah Aziz, in June.
58-year-old Tan Sri Tony was then appointed as acting group chief executive officer (CEO) and non-independent non-executive director in July, after previously serving as the company's director. It was hoped that his appointment to the group's helm would help turn the company's fortunes around, after AirAsia X was placed on Practice Note (PN) 17 status back in October 2021, owing to challenges brought on to the aviation and international travel industry at-large during the height of the pandemic.
The company's statement on his resignation said that Fernandes has managed to fulfill his mandate of restarting AirAsia X with a new fleet of 20 aircraft for the group, while also improving its cost structure. This is in addition to establishing a new cargo business arm, which contributed 20% of the airline's total revenue during the pandemic.
Moving forwards, he vows to continue delivering added value to shareholders of Capital A Berhad through the conglomerate's many businesses, including its aviation group, logistics, finance technology, as well as its e-commerce lifestyle platform.
For more stories like this, follow us on Facebook by tapping here! 
Also read: M'sian gets stuck at Thai immigration checkpoint after records show that he 'illegally stayed' there for 5 years