A news segment that was recently broadcasted by local free-to-air television channel Awesome TV has recently led to much furor after its anchors urged Malays to vote in the coming 15th General Elections, or risk having political power being wrestled by other races at their detriment should opposition coalition Pakatan Harapan (PH) seize a decisive win at the polls.
Local TV channel tells Malays to vote, or risk having political control wrestled by other races 
The segment was part of the television channel's Berita 7:57 programme, and quoted a study conducted by the Huayan Policy Institute, in collaboration with O2 Research Malaysia, Ilham Centre as well as local media outlets such as The Star, Sinar Harian, Sin Chew Daily, Malaysia Nanban and Astro Awani. Their comments were based off on the study's results, which indicated that 80% of the Chinese respondents had expressed their intention to exercise their voting rights.
However according to The New Straits Times, critics have pointed out that the newscasters had failed to look at the finer nuances of the study itself, which also includes the voting inclinations from the 2,354 respondents surveyed.
Of those who have professed their intention to cast their ballots, 69.36% said they backed the Pakatan Harapan coalition, followed by 54.22% for Malaysian United Democratic Alliance (MUDA), 49.29% for Barisan Nasional (BN), and finally 39.39% for Perikatan Nasional.
STATEMENT: This reporting is racist to the core & seems planted to create fear ahead of GE15 News must be accurate & truthful as it influences public perception. @MCMC_RASMI needs act urgently. (1/3) pic.twitter.com/TuEphj81k4

— Charles Santiago (@mpklang) November 6, 2022
Incumbent Klang Member of Parliament Charles Santiago took to Twitter to call out the news programme over the matter, and has described it as being 'racist to the core' while adding that the newscasters appear to be 'creating fear'.
Awesome TV denies allegations of racism
In response, Awesome TV has released a statement sighted by Malay Mail that refuted allegations that the news segment on their channel had extoled any racist perspectives.
"The report is to reinforce responsibilities amongst Malays that they need to exercise their rights as citizens and voters. Otherwise, a government not of their preference shall rule Malaysia to the detriment of their welfare.

"That is the premise of the news reporting and it is not racist in sentiment," a spokesperson said.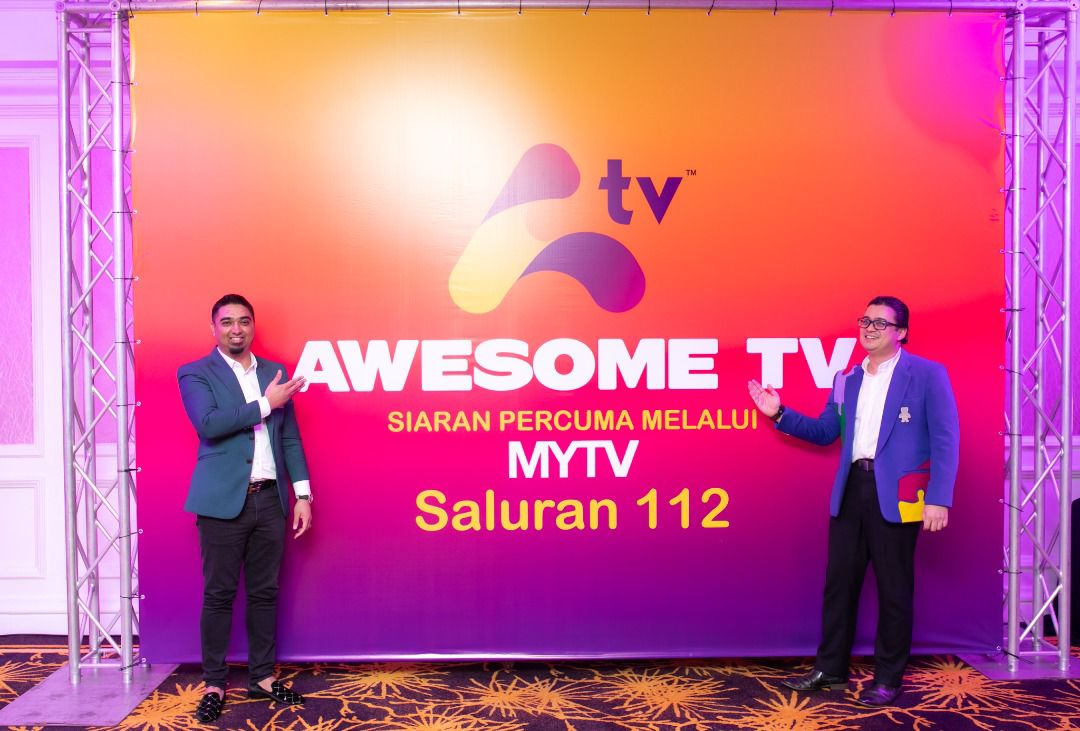 They further add that their message has been manipulated by those who stand opposed to the Bumiputera agenda.
"Some parties with political interests, especially those who are not supportive of the Bumiputera agenda, have manipulated Berita 7:57's objective to become racial on social media," its spokesman said.

"Awesome TV sees this manipulation as malicious towards Awesome TV that is attempting to get voters to be responsible in exercising their voting rights."
Ownership details of the company from the Companies Commission of Malaysia indicate that Awesome Network, which operates the namesake channel, is owned by Awesome Broadcasting with the lion's cut of shares at 55%, AP Holding Bhd at 30%, and Datin Ezzan Zalilah Zulfadzli holding 15%. The company denies any investment ties to Astro Malaysia Holdings Bhd and Koperasi Amanah Pelaburan Bhd (KPAB).
Tap here to give us a 'Like' on Facebook and stay up-to-date on the latest news!
Also read: M'sian youths seen lining up to collect money from BN officer, netizens share divided opinions