Since April 1st of this year, Malaysia has entered what Health Minister Khairy Jamaluddin has termed as the 'endemic transition phase'. And while that does not mean that we are in a period of endemicity just yet, what it does indicate is the gradual loosening of many COVID-19 restrictions that we Malaysians have had to live with over two years, including social distancing and most recently, the wearing of face masks indoors.
Face masks no longer mandatory on flights, says MoH
And just yesterday (September 28th, 2022), the Ministry of Health has made another announcement regarding a change in the country's COVID-19 Standard Operating Procedures (SOP) in Malaysia. In light of their current assessment of the COVID-19 situation in Malaysia based upon the initial relaxation of the face mask mandate on September 7th, it has now been declared that the wearing of face masks on-board aircraft will no longer be mandatory.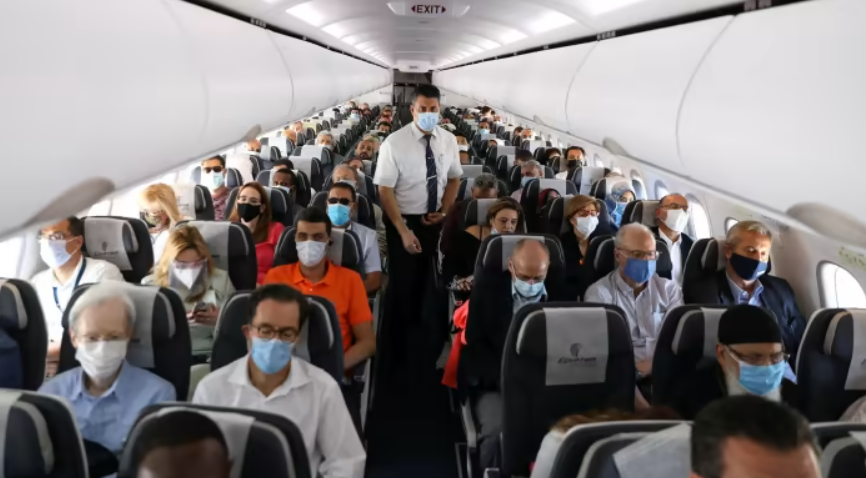 With that said however, Khairy said that the ministry still highly encourages a few category of passengers to keep a mask on, which includes:
Those suffering from influenza-like symptoms (runny or block noses, fevers or chills, etc)
Those who are at risk of infection (young children, pregnant women, the elderly)
Those who are immunocompromised
Those suffering from chronic diseases
Those travelling with high-risk individuals
Decision made in light of improved aircraft technologies
He further clarified that the decision was made by the Ministry using a risk-based approach, which takes into consideration a number of notable advances in aircraft technology including the use of high-efficiency particulate absorbing (Hepa) filters to remove airborne pollutants in the cabin space, improved aircraft disinfection schedules, as well as improved cabin ventilation.
"However, the requirement to wear a face mask on an aeroplane is still subject to conditions set by the country being visited," he adds.
This move to make face masks mandatory on flights here in Malaysia falls in line with similar recommendations issued by other governments across the world, including nations from the European Union, Britain, the United States, Australia, New Zealand and Singapore.
Kenyataan Media Kementerian Kesihatan Malaysia

Semakan Keperluan Pemakaian Pelitup Muka Di Dalam Kapal Terbang pic.twitter.com/SyGTctztzo

— KKMalaysia🇲🇾😷 (@KKMPutrajaya) September 28, 2022
For more news and updates on current events like this, give us a 'Like' on Facebook!
Also read: No more fines will be issued for not wearing masks in public, according to the Ministry of Health