With Merdeka Day approaching, many rehearsals were held for the anticipated parade at Dataran Merdeka. Although the actual event is just a day away, some have already caught a glimpse of the march, and one particular squad has stolen the spotlight in the parade.
Contingents marched down the street during the Merdeka parade, including the PDRM K9 unit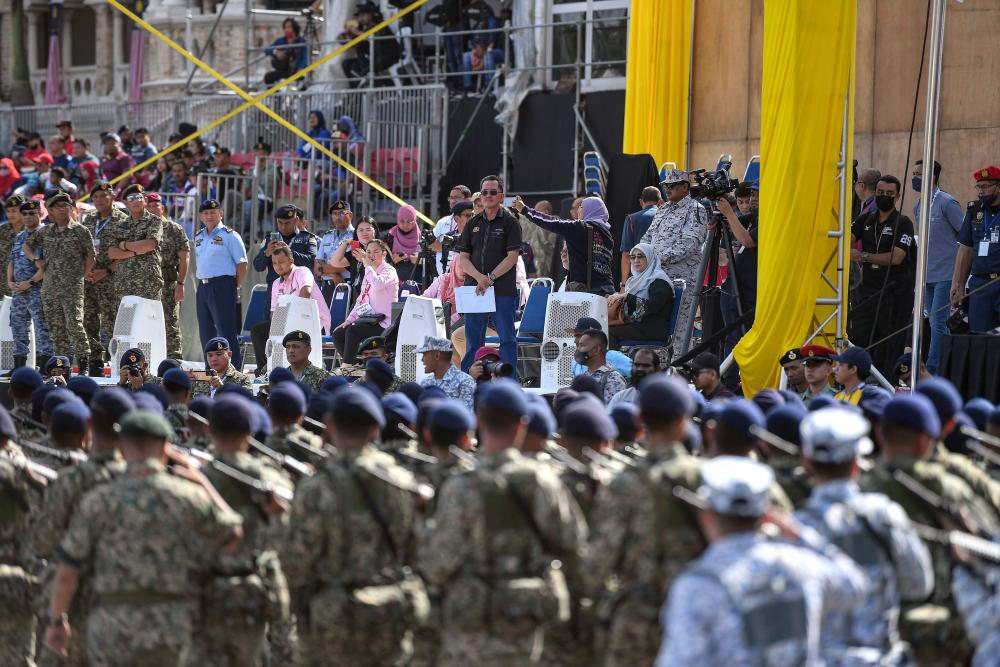 After a two-year hiatus due to the pandemic, the Merdeka Day celebration is back in full swing with the prominent National Day Parade. The theme for this year is 'Keluarga Malaysia Teguh Bersama' to convey the concept of harmony among Malaysians.
Many contingents who serve and protect the country were seen marching along in the parade, including military units, firefighters, and national assets. One contingent, in particular, has caught the attention of many spectators because of how adorable they look.
Twitter users @nrhdyhzlkfli and @farwizah98 shared a clip of the K9 unit of the Royal Malaysia Police (PDRM) parading, which won the spectators' and netizens' hearts. These dogs who helped PDRM in detecting illegal substances and finding missing person, were seen walking alongside their handlers in cute little boots!
In the video, these good bois were wagging their tails and sticking their tongues out as they obediently march down the street. 
According to a Facebook post by Polis Diraja Malaysia, they gave these dogs 'dog shoes' to wear to ensure comfort and to keep their paws cool. Because rehearsals require long hours walking under the sun, these shoes can also prevent their paws from getting burned by the scorching pavement.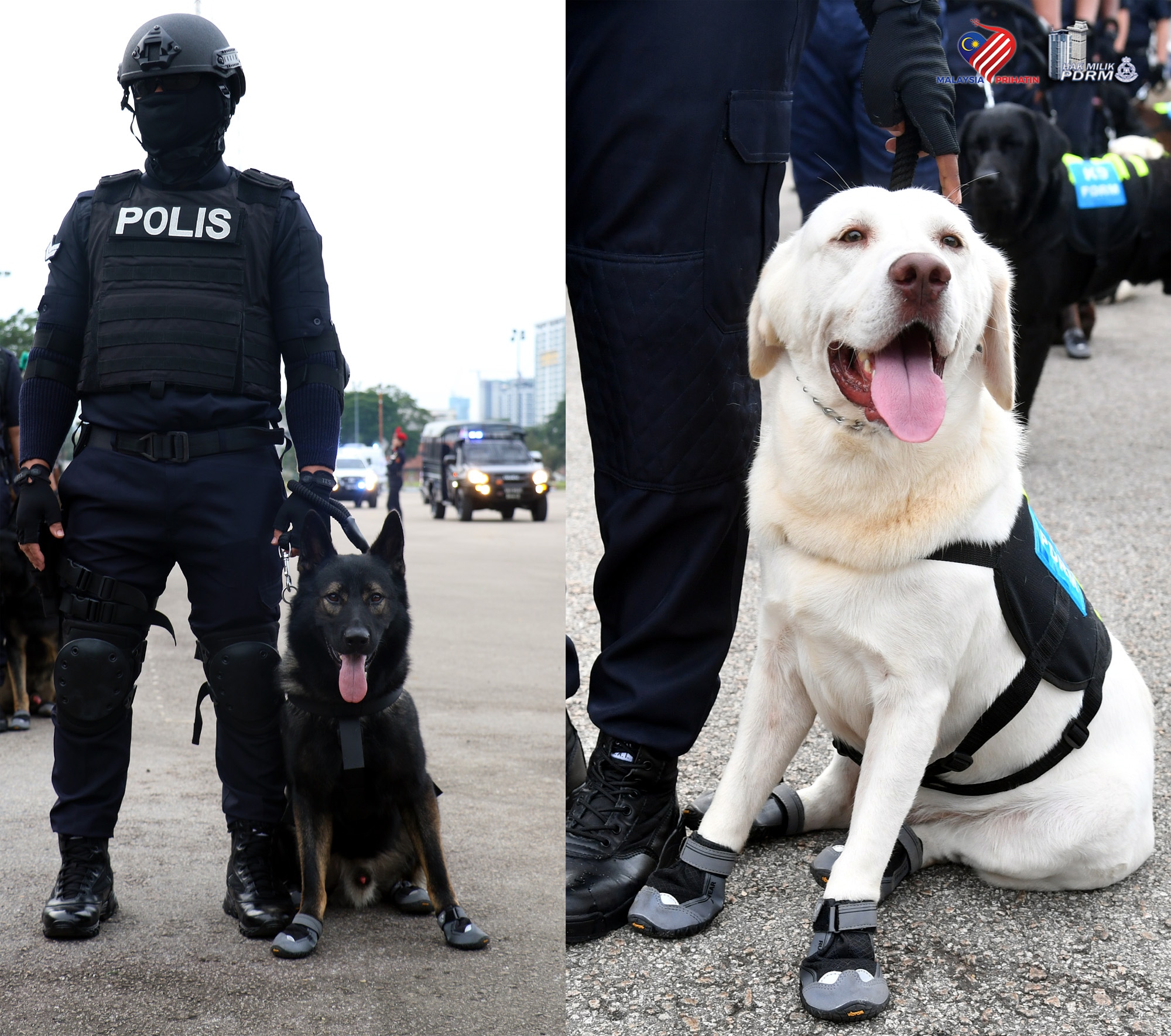 Too adorable to handle
Netizens spared no time in commenting on how cute these dogs look.
"They look so cute wearing these shoes!"

"How much are those shoes?"
One even noticed that some of the dogs were missing one shoe or two. 
"I realised that one of the dogs has lost one shoe."
Some complimented PDRM for taking such good care of their canines by ensuring their comfort after a long day under the sun. 
"They were given shoes because the pavement can get very hot during the training hours. This can prevent their paws from being burnt. Nice!"

However, some reminded people that these dogs are to be feared as they are still well-trained police dogs.
"They are indeed cute, but you would not want to be chased by them."
You can catch this too-cute-to-handle unit tomorrow at the National Day Parade. Salute to all who have given their blood, sweat and tears to protect our country.
Tap here to give us a 'Like' on Facebook and stay up-to-date on the latest news!
Also read: Military tank breaks down in the middle of KL road ahead of Merdeka Day parade rehearsals