In the latest update on former statesman Najib Razak following his 12-year incarceration on graft charges related to the RM42 million in funds from SRC International Sdn Bhd, it has officially been confirmed in a statement from the Selangor state secretary Haris Kasim that titles awarded to both him and his wife, Rosmah, have officially been revoked.
This is in line with the powers bestowed upon the ruler of the state under the Selangor state constitution, as well as related statues and conventions practiced within the state itself.
Najib to lose his 'Dato' Seri' and 'Dato' titles
Najib was the recipient of the Darjah Kebesaran Dato' Paduka Mahkota Selangor Kelas Kedua, which came with a 'Dato' title back in 1992, before subsequently being bequeathed with the Darjah Kebesaran Seri Paduka Mahkota Selangor Kelas Pertama, which accompanies the title of 'Dato' Seri' in 2004.
Both titles will no longer apply to him upon the Federal Court's decision to uphold his conviction by the High Court on seven counts of corruption, in addition to his 12-year prison sentence and RM210 million fine.
Rosmah no longer 'Datin Seri'
Similarly, his 70-year-old wife Rosmah Mansor, will also see her Darjah Seri Paduka Mahkota Selangor Kelas Pertama, which carries the title of 'Datin Seri' from 2005, revoked.
This comes after she was convicted on September 1st, 2022 by the High Court on three counts of bribery amounting to RM194 million for her part in organising direct negotiations between the Education Ministry and Jepak Holdings Sdn Bhd for the RM1.25 billion Hybrid Solar Photovoltaic (PV) System Integrated Project and Maintenance and Genset/Diesel Operation project.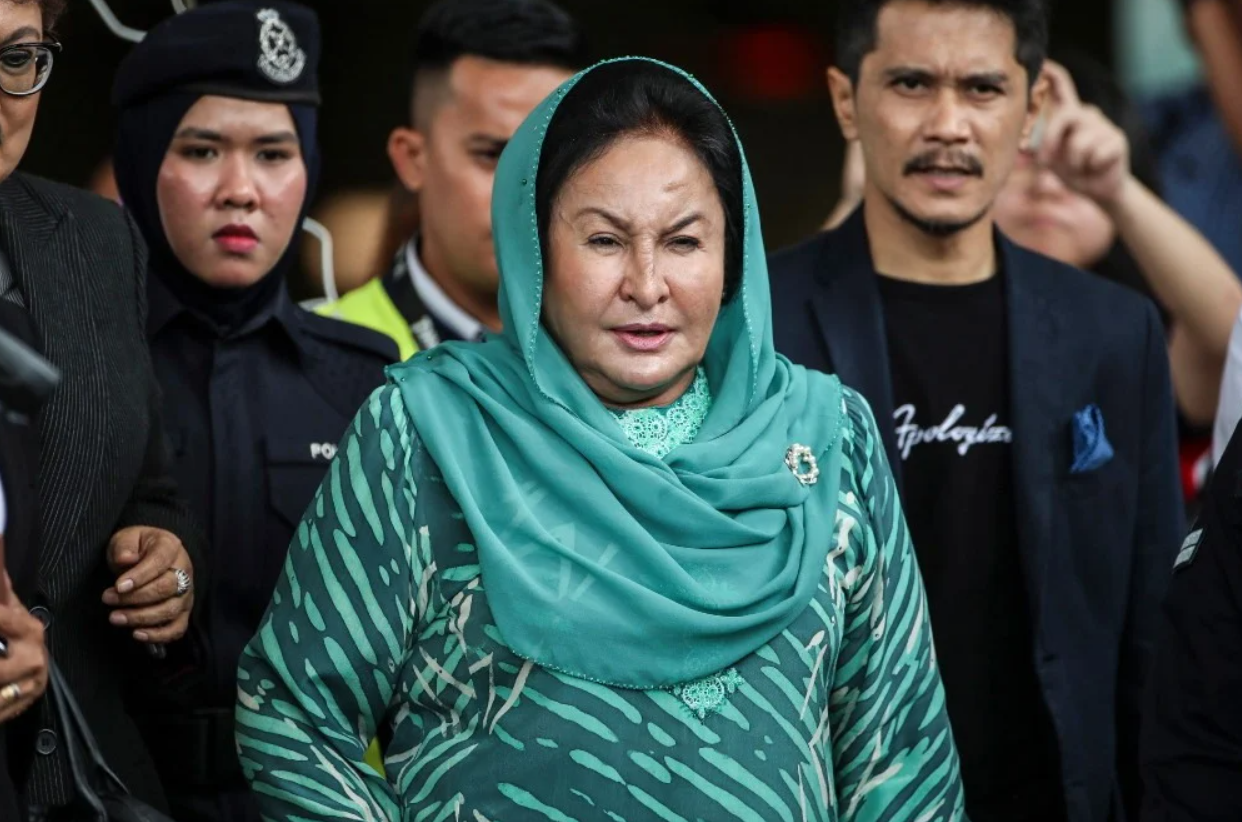 She was sentenced to ten years in prison, and was slapped with an unprecedented RM970 million fine in lieu of an additional 30 year prison term. She was released on RM2 million bail, and is currently attempting to apply for an appeal through the Court of Appeal for her conviction and sentence.
This follows after their titles had initially been suspended back in 2019. They were awarded to them by Selangor's Sultan Sharafuddin Idris Shah. According to the statement, these changes to their titles will be made effective today (September 12th, 2022), reports FMT.
With that said however, the couple still hold on to a multitude of other titles of similar rank that were conferred to them by other states. In Najib's case, he has received titles from Pahang, Perak, Melaka, Kedah, Pulau Pinang, Perlis, Sabah and Sarawak, while Rosmah has received titles from Pahang, Melaka, Kedah, Sabah and Sarawak, reports Berita Harian.
Tap here to give us a 'Like' on Facebook and stay up-to-date on the latest news!
Also read: "We need to respect it," Azrene Ahmad stands behind judge's verdict of mum Rosmah's RM1.25bil graft conviction