After much debate surrounding the ceiling prices of commercially available COVID self-test kits being sold through conventional supermarket chains and pharmacies alike, it appears that retailers are now beginning to offer the kits at less than RM7, which is far under the stipulated ceiling price of RM19.90 set by the federal government.
COVID self-test kits now as low as RM6.60
In an update posted through his official Facebook, Minister of Domestic Trade and Consumer Affairs Datuk Seri Alexander Nanta Linggi has announced that his ministry, alongside the Medical Device Authority and Ministry of Health, have now broadened the accessibility of COVID self-test kits across the nation.
This would mean that the kits can now be obtained not only through pharmacies and supermarkets, but as well as convenience store franchise chains and gas stations as well. Over 2,570 business have been approved to sell COVID self-test kits across the country, according to The Star.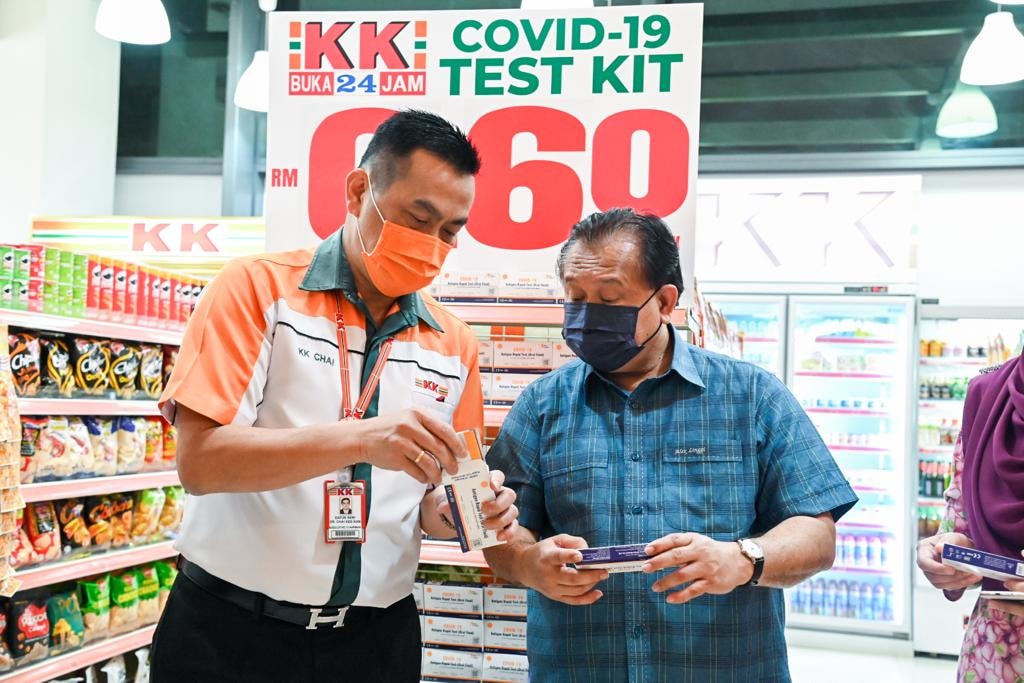 Speaking to members of the media as he was launching the sale of COVID self-test kits offered at Gateway @KLIA2's KK Super Mart, he remarks that prices of the test kits have now been made more affordable than ever before. The kits sold by KK Mart, which are of the AllTest Antigen Rapid Test (Oral Fluid) variety distributed by Global Science Sdn Bhd, can be obtained for RM6.60.
Ceiling price set to be revised as soon as current supply runs out
Other retailers have also started selling the kits at RM6.90. However, the recommended ceiling price set by the government for these kits still remains at RM19.90. According to Health Minister Datuk Khairy Jamaluddin, the ceiling price will be revised once the current supply of kits is completely diminished, reports SoyaCincau.
The government remains committed to reducing the ceiling price of test kits down to under RM10 nationwide.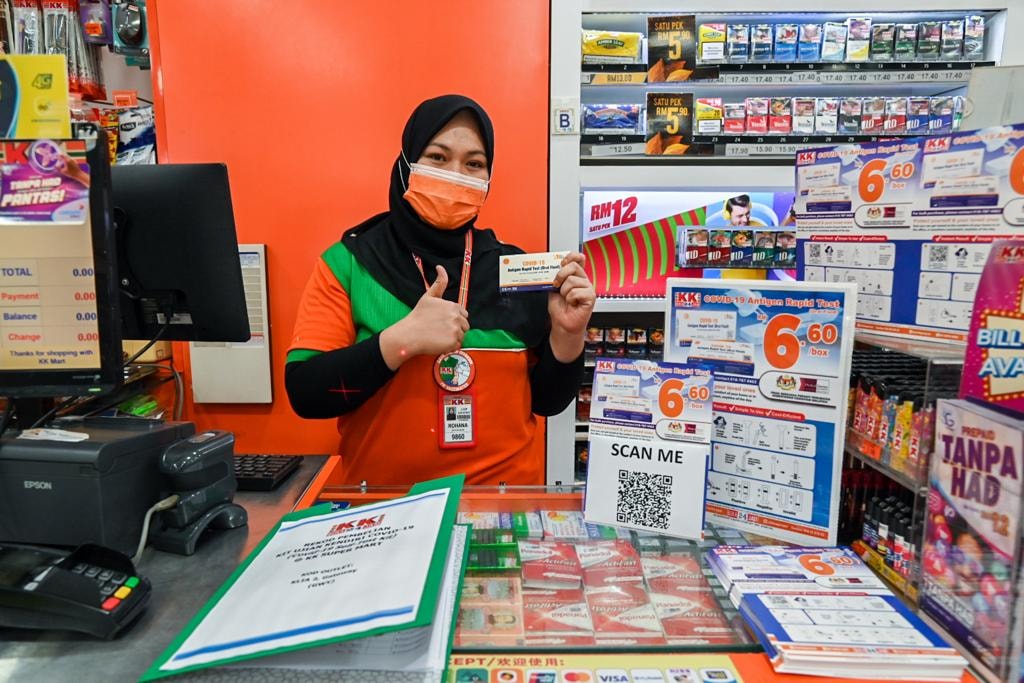 The new pricing is said to take into account both the interests of the consumers and businesses alike, as the price of importing the test kits will also be taken into consideration, says Nanta.
The commercialisation of COVID self-test kits is part of an ongoing initiative from the government to encourage quick and rapid detection of COVID cases among the community, especially in the wake of travel restrictions being lifted across the country. Users are recommended to submit their test results to MySejahtera prior to travelling.
As of writing, there are over 54 different COVID self-test kits which are approved by the Ministry of Health for use, which you may find here.
For more stories like this, follow us on Facebook.
Also read: As it turns out, only 3% of EPF members can still afford to actually retire now