All is fair in love and war, as the old saying goes. For those who aren't familiar with the saying, it is typically used to explain that people tend not to abide by the usual codes of reasonable, sensible behaviour during instances of love or warfare. And this would seem to apply to heartbreak all the same, as this one incident that that happened recently would go on to show.
Woman crashes her car into ex-boyfriend's family home after breakup 
As reported by local paper Sinar Harian, the residents of a home in the suburban neighbourhood of Taman Perling, Johor, were jolted awake by the sudden shock of their gates being rammed open by a Toyota sedan in the wee hours of Sunday (August 14th 2022) morning. But as opposed to an attempted robbery for ill-gotten gains, this unprompted act of brash violence was in fact motivated by anger spawning from a recent heartbreak.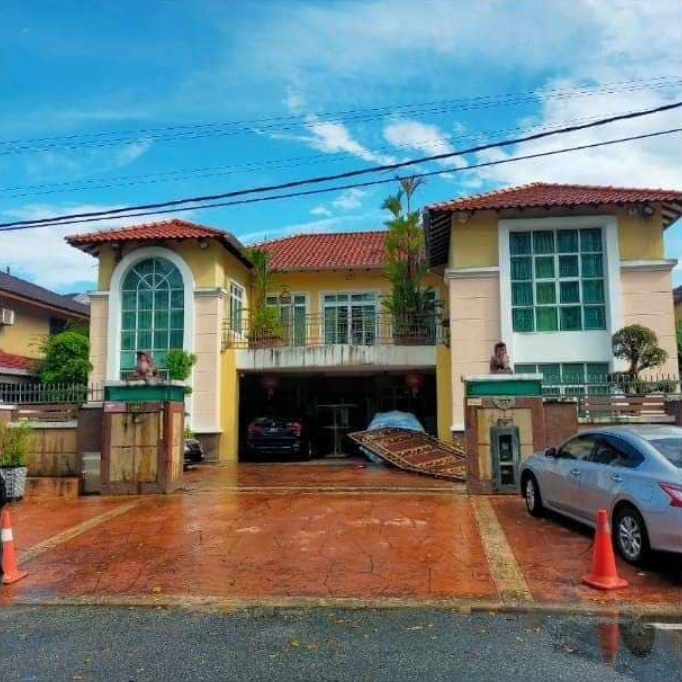 Occurring at 5.00am, the offense was apparently committed by a woman who targeted her ex-boyfriend's family home after he had broken up with her. The 20-year-old suspect was later detained at 6.30am on the same day at the Lima Kedai Toll Plaza.
According to Northern Johor Bahru deputy police chief, Superintendent Fariz Ammar Abdullah, the woman had previously sent threatening messages to her ex-boyfriend's sister.
"Prior to the incident, the suspect's ex-boyfriend's sister had received a threatening message, who said that she wanted to set fire to a motorcycle shop that was owned by their family.

The suspect then proceeded to send her a video clip which apparently showed an individual splashing the front of their shop with petrol." he said.
Caused RM15,000 in damages due to her offense
Alarmed by the threat, the ex-boyfriend's sister proceeded to lodge a police report over the matter. Acting upon information provided by the report, Fariz said that a team of law enforcement officers arrived at the ex-boyfriend's family home, where they found that a Toyota Corolla Altis sedan had crashed through their front gates. The entire ordeal was caught on closed-circuit television (CCTV) footage.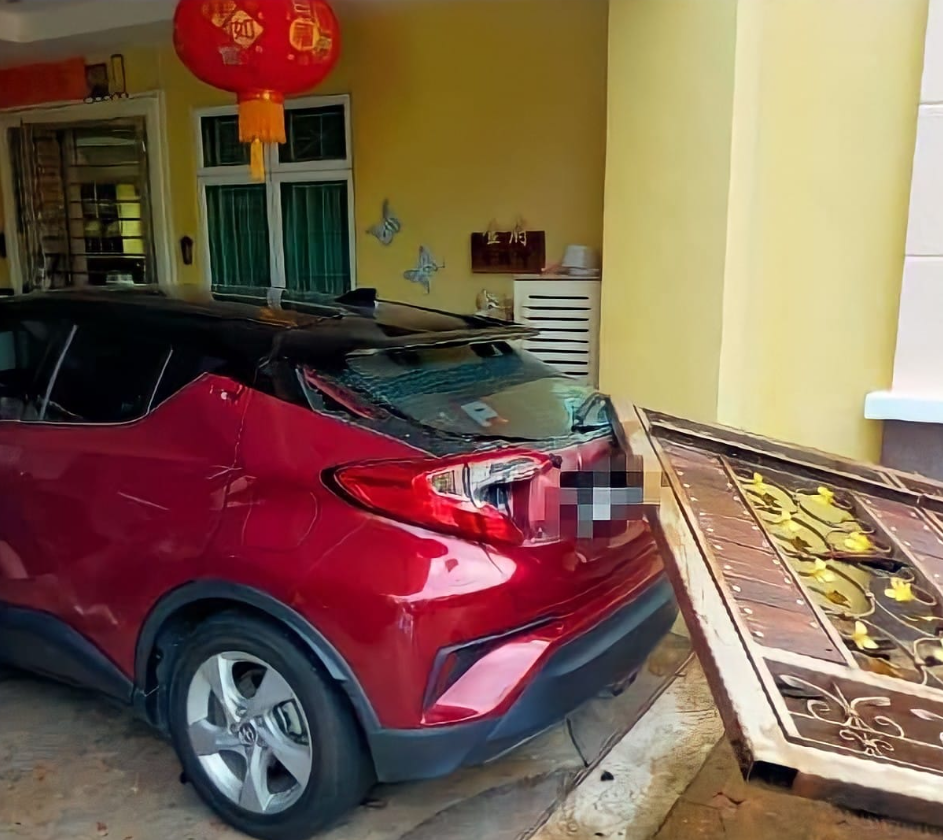 They then tailed after the suspect's vehicle, before arresting her at the toll plaza. Damages incurred by the ordeal are estimated to amount to about RM15,000, after the front-gates had smashed into the rear of a car belonging to her ex-boyfriend's father.
The case will now be investigated under Section 506 of the Penal Code for criminal intimidation, and Section 15 (1)(a) of the Dangerous Drugs Act 1952. It is believed that their breakup had happened a month ago.
For more stories like this, follow us on Facebook by tapping here!
Also read: Self-righteous driver blocks M'sian parents on emergency lane as they were rushing to send their sick son to hospital