A local school has recently faced backlash from Malaysians, after they had invited infamous mat rempit Haqiem Stopa under the auspices of giving a motivational talk to students there. Often hailed as an 'icon' by his community of fans comprising mainly of young Malaysians, he has managed to accrue a substantial social media following, with his TikTok account boasting 871,400 followers and a whopping 13.1 million likes.
Infamous mat rempit Haqiem Stopa invited to give motiviational speech at school
In a video clip that he had recently shared from his visit to SMK Sungai Besi, Haqiem appears to be warmly received by members of the school faculty, in addition to speaking on stage before an attentive audience consisting of hundreds of school students.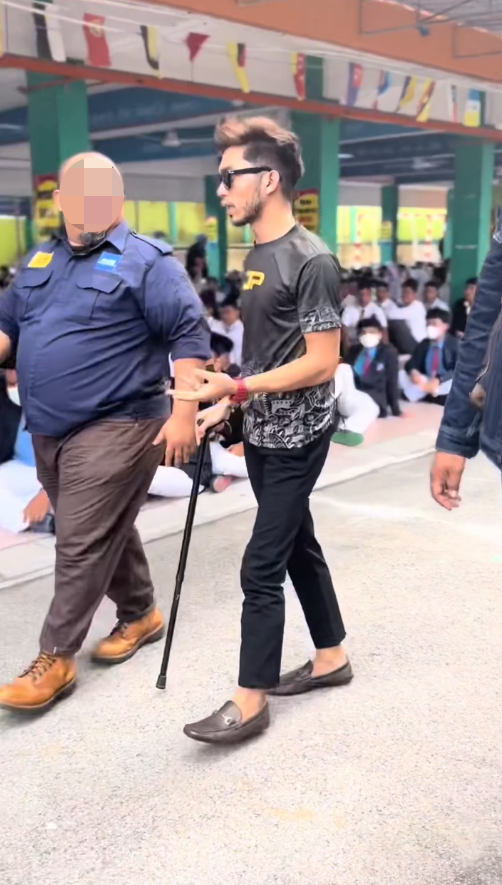 Subsequent clips also show him interacting with students around the school premises, all of whom appeared to be all-too-excited to meet Haqiem in person, before the video ends with a series of group photos.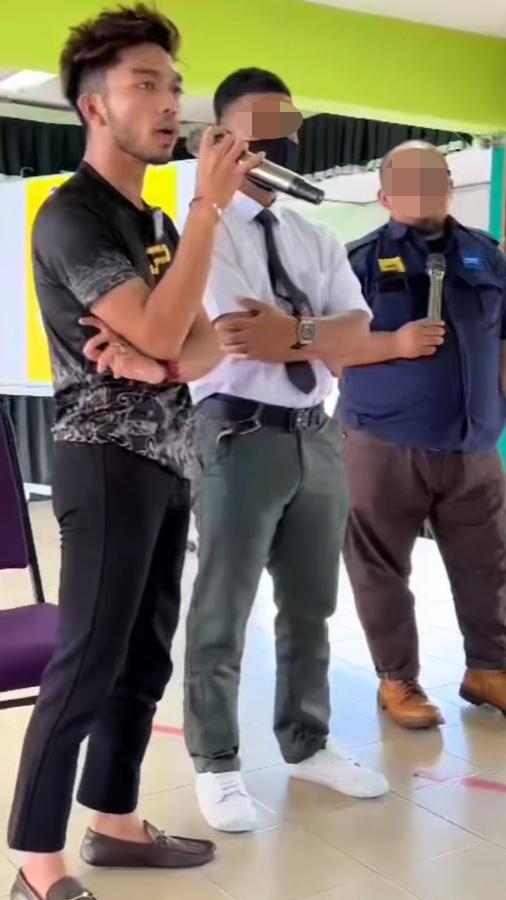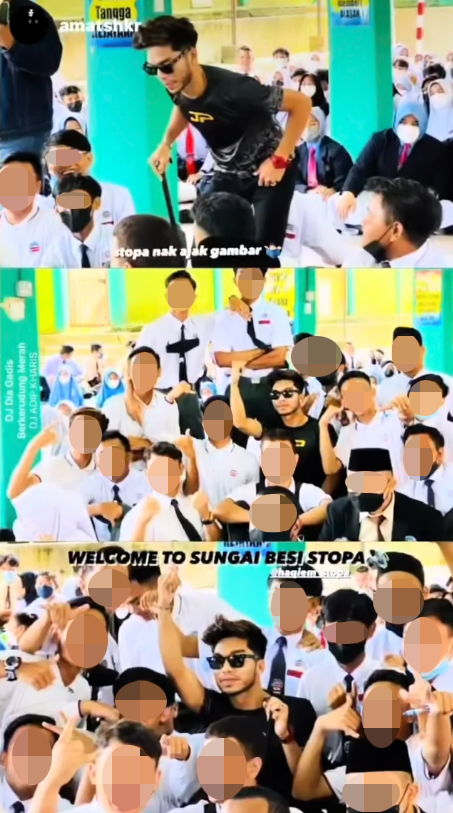 Viewed over 3.2 million times in just a day since it has been uploaded, the video has since been shared across to a number of other social media platforms, where many Malaysians have slammed the school for inviting a well-known mat rempit to speak before a sea of malleable young minds.
School faculty received heavy criticism for inviting him to speak
Superbike reseller Kuro Bikeseller questioned the basis behind the school's decision, asking if Haqiem had any notable achievements to his name that granted him credibility.
"I do not agree that people like this should be given the opportunity to speak to children of the next generation. We should be ignoring people like this, not giving them more attention.

I've been holding off on posting about him for a while. Today (5th July 2022) I received this video, and it was the last straw.

I don't care if you want to show off your stupidity, but I do not agree when it comes down to you influencing others." he said.
His sentiments have been echoed by other netizens, who similarly wondered how it is that Haqiem was invited to give a motivational speech at a local school.
"Which idiot of a teacher invited him? One of those with a fake certificate?"

"What an idiot of a teacher. Ruining the youth."

"If I were the parents of these kids, I would have already lodged a complaint. I would have made sure my voice was heard at the parent-teachers meeting, over their attempts to indoctrinate my child with such a useless idol."
Had previously been granted an audience with National Unity Deputy Minister
Back in May, he was even invited to speak with National Unity Deputy Minister Wan Ahmad Fayhsal Wan Ahmad Kamal at his office, where he was hailed as a 'motoring icon for the youth'. The Facebook post of their meeting has since been deleted from Wan Ahmad's Facebook page.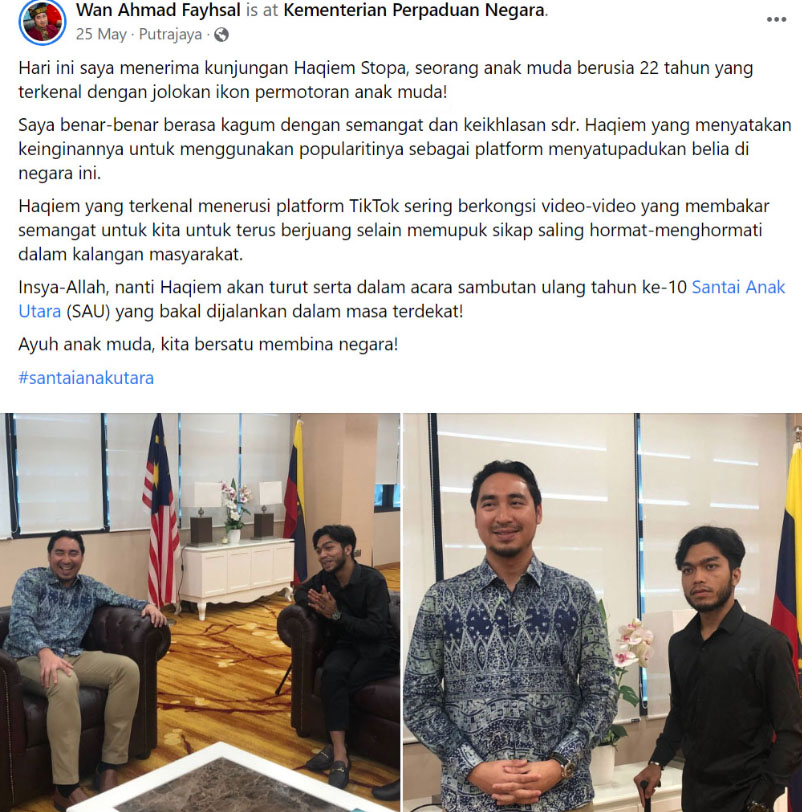 Haqiem, who still regularly updates underground motorbike racing video content to his YouTube channel, has previously explained that he now uses a cane to aid with mobility after he broke his left leg during an accident that occurred in 2020. One of his videos even features him performing the 'Superman' pose on one of his modified motorbikes.
In speaking with Amin Hazlan from mStar, Haqiem says that he remains undeterred in face of the criticisms levelled against him and insists on using the mat rempit title until the very day he dies.
"I will continue to the title of 'mat rempit' until I take my last breath. This is because I want to be able to change people's perception towards the title of 'mat rempit'.

Prior to this, nobody wanted to use the title of 'mat rempit' and were scared, as they are commonly associated with thieves and rapists. But I want to take that title and transform it into something positive."
632 mat rempits arrested since beginning of Ops Samseng Jalanan
Mat rempits continue to remain as a concern for many local road users in Malaysia owing to their propensity to ignore general traffic laws, while getting involved in life-threatening stunts at breakneck speeds that have led to a string of fatal accidents.
Up to this year, the 'Ops Samseng Jalanan' initiative introduced by the Bukit Aman Traffic Investigation and Enforcement Department has already led to 632 arrests, and the issuing of 9,117 traffic fines.
For more stories like this, follow us on Facebook by tapping here!