For a number of senior citizens who have reached a point of retirement, many are still insistent on seeking out other means of work to not only keep busy, but to also remain self-reliant while giving their lives a sense of routine and purpose. And among these enterprising elderly folks includes 64-year-old Uncle Wong, who despite suffering from a hunchback at 64-years-old, continues to remain hard at work as a Grab food deliveryman in Singapore.
Elderly hunchback uncle works hard delivering meals in Singapore
According to Singaporean Chinese paper Shin Min Daily, despite not having a vehicle of his own to get around and make his deliveries, Uncle Wong endeavours to make each and every delivery possible by taking public transport or by walking on foot. However, given his physical condition, this limits the amount of orders he can take in a day as a collecting a single order from a restaurant and delivering it to the intended customer can take him upwards of an hour.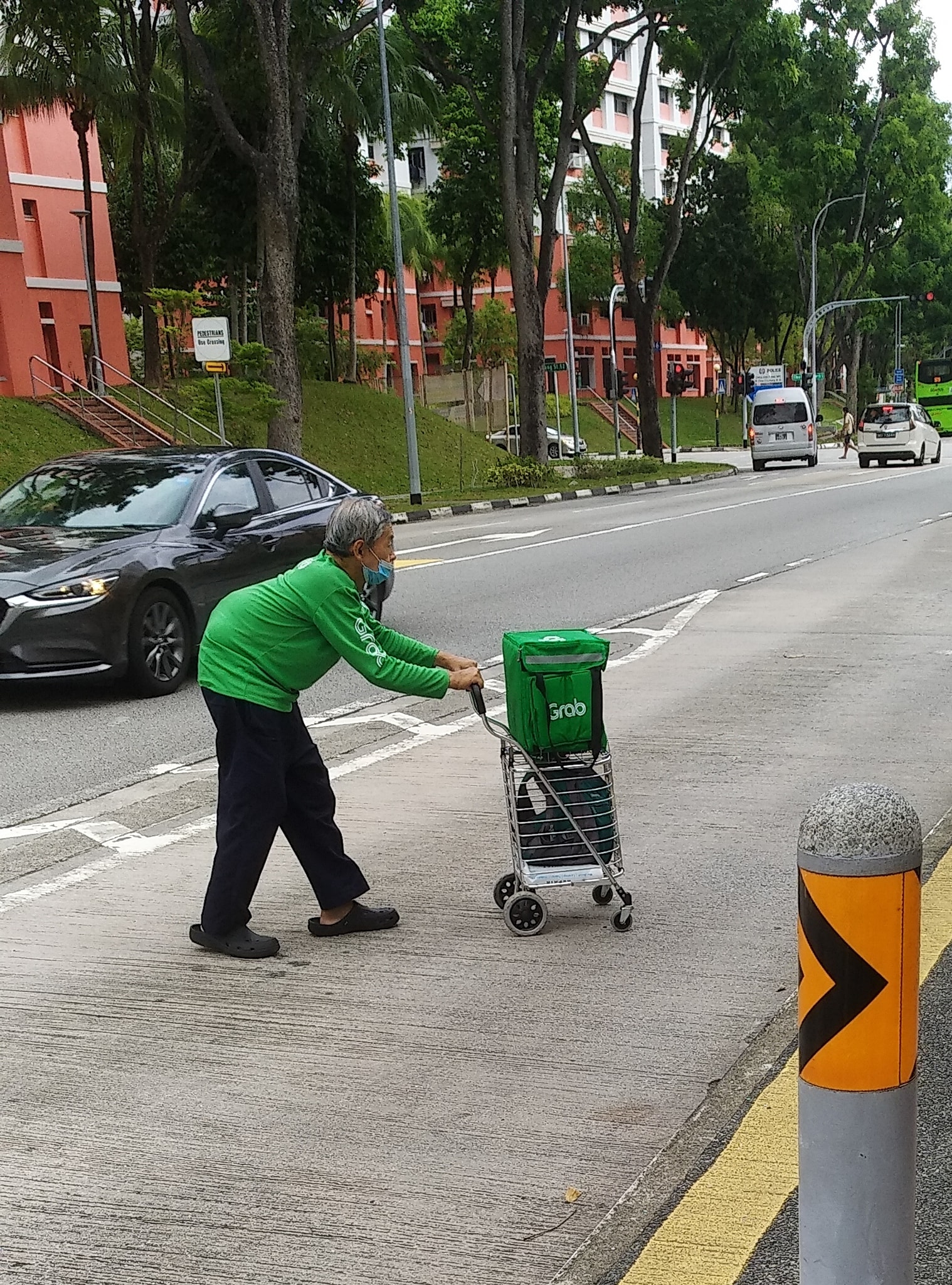 Despite that, Uncle Wong isn't at all discouraged by the fact that his hunchback condition may pose as a challenge to his chosen vocation and tells the newspaper that he wants to remain independent and self-reliant by earning his own source of income.
Spent RM600 to buy a phone and register to work as a delivery walker
By spending SGD200 (RM600) in initial capital to purchase a smartphone for himself which he then used to register to work as a food delivery rider with Grab, many locals can often recognise Uncle Wong by the trolley that he carts along with him around town, which he uses to safely keep any food deliveries or groceries that he would be delivering at the time. He adds that it had taken him some time to grow accustomed to the app interface used by the food delivery company.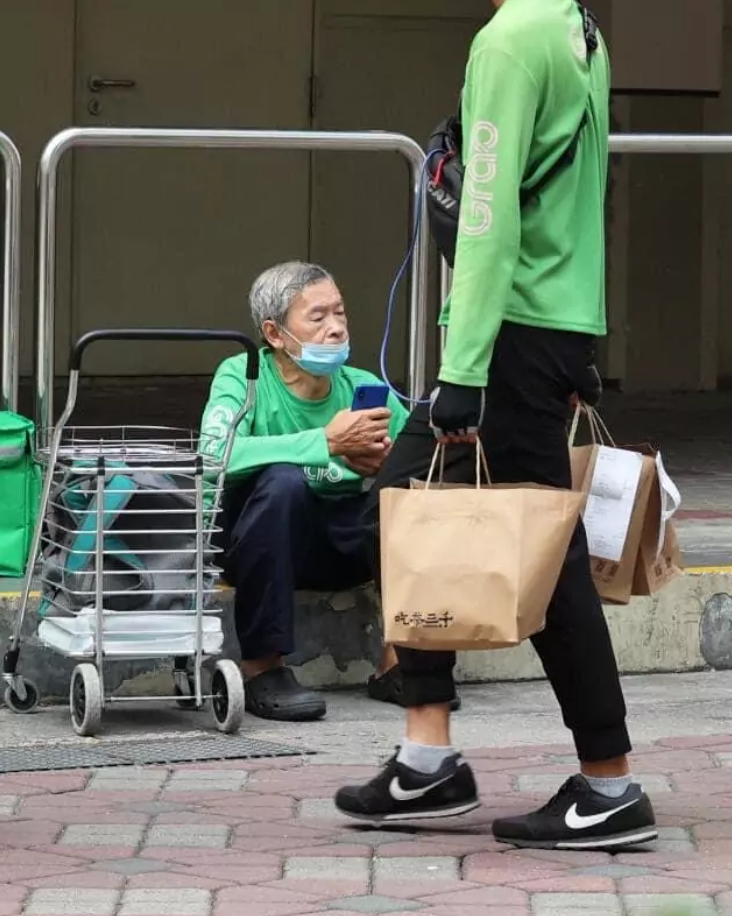 Prior to working as a food deliveryman, he said that he had been working as a cleaner in the Red Hill area before recently retiring from the role. He also explained that his condition was exacerbated by the frequent bending he used to do while working as a cleaner, leading to the hunchback condition that he now suffers from.
Lives alone, and would often use the MRT to make his deliveries
Living alone near Bukit Panjang, Uncle Wong would often ride the MRT system to make deliveries around the Chua Chu Kang area, adding that his day typically starts after he has had his breakfast and that he would always return to the MRT station after completing every order to wait for the next one. He typically ends his deliveries at 5pm.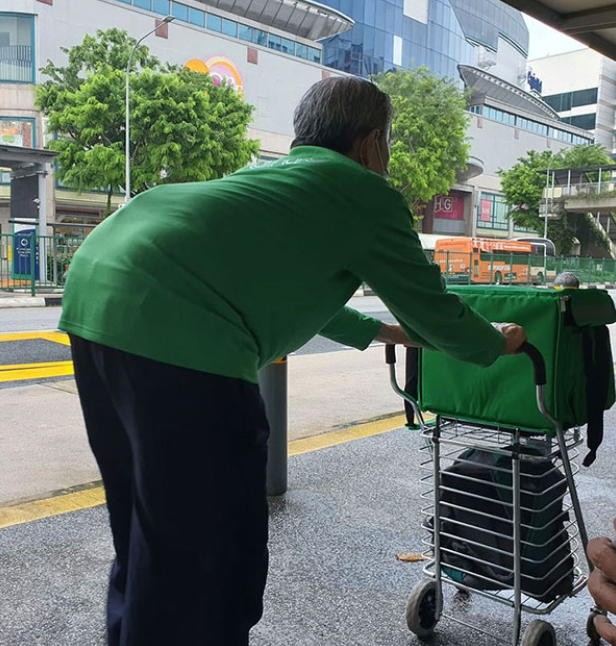 Other food delivery riders who frequent the same area as Uncle Wong have often offered him their help, with a 55-year-old delivery rider taking the time to both teach him how to use the app as well as transfer his earnings into his savings. A newspaper vendor who had also encountered Uncle Wong on a few instances said that she once saw the elderly man delivering food with a raincoat on when it was raining.
While many Singaporeans have symphatised with the fact that Uncle Wong was relegated to taking up such physically demanding jobs even at his age, others have opined that the elderly man should be applauded for taking it upon himself to earn a living on his own.
For more stories like this, follow us on Facebook by tapping here!
Also read: M'sian man encounters 68yo atuk working as Grab rider to survive, netizens rally to offer help