After a tumultuous period of political uncertainty, the dust finally appears to have settled somewhat as Malaysia finally elects its 10th Prime Minister, while various other state governments have now coalesced and taken shape. And it's safe to say that many Malaysians are now hoping for a renewed phase of political stability, upon which the nation can use to move on to greater heights from.
Pahang Regent calls for state government to set differences aside, focus on developing the state
Echoing those sentiments includes the Regent of Pahang, Crown Prince Tengku Hassanal Ibrahim Alam Shah Al-Sultan Abdullah Ri'ayatuddin Al-Mustafa Billah Shah himself, who recently urged the newly formed Pahang state government to put aside their differences in political ideologies and sentiments in order to turn their attention to bettering the state itself.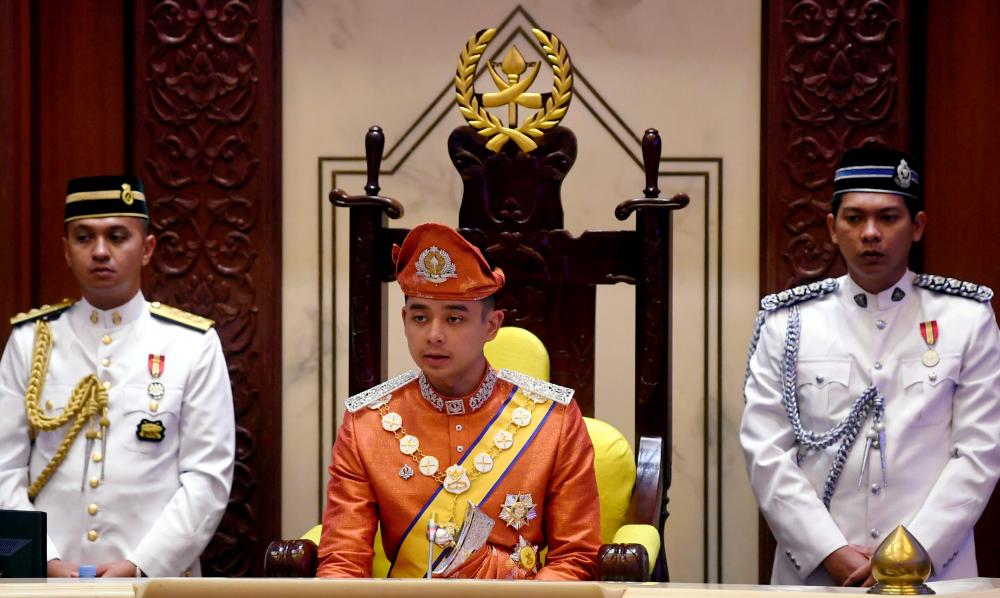 As reported by national news agency BERNAMA, Tengku Hassanal said that the elected representatives from both Pakatan Harapan and Barisan Nasional that now form the membership of the state government should be prioritising the people's welfare, in addition to Pahang's development.
"Now is no longer the time for politics, enough is enough. The election has ended and the state government has been formed, now is the time to work.

In the process of achieving a developed state, the people no longer want to see you (elected representatives) continuing with politics, looking for faults here and there."

"On the other hand, the people want the elected representatives with positions in the government to bring about change so that Pahang continues to move forward," he said.
Respect from work done, not mere titles
This was mentioned as part of His Royal Highness' speech during the presentation of instruments of appointment and swearing-in as Menteri Besar of Pahang by Jelai Assemblyman Datuk Seri Wan Rosdi, which was held at Balairung Seri Istana Abu Bakar yesterday (November 28th, 2022).
What's more, Tengku Hassanal said that those on the opposition bench should also effectively carry out their responsibilities with professionalism and maturity, acting as a checks and balances by providing new insights and ideas that can help enhance the administration of the state.
"The respect of becoming an elected representative is not because of the title 'Yang Berhormat', but for solving the people's problems." he adds.
As for development projects in Pahang, His Royal Highness said that they should be conducted in accordance to Environmental Social Governance (ESG) guidelines, to ensure that the state's natural treasures can be preserved while simultaneously achieving progress and increased state revenue.
A PH and BN pact was formed this year at the Pahang state government after the state elections led to a hung Parliament with neither party able to call for a simple majority of 22 seats, similar to what was witnessed at a Federal level.
Tap here to give us a 'Like' on Facebook and stay up-to-date on the latest news!
Also read: Anwar cancels order for Mercedes S600 made by a former PM, prefers to use any available car to save govt funds