The topic of teenagers riding modified bicycles, most popularly known as 'basikal lajak', have once again entered the public's consciousness in the wake of Sam Ke Ting's verdict. Featuring handlebars that have been deliberately lowered to the same height of the seat in order for riders to assume a 'Superman' position while riding, the bicycles also often lack functioning brakes, lights, or horns, making them incredibly fast and dangerously difficult to control in the event of an emergency.
Former Mat Lajak warns other teenagers against riding basikal lajak
In fact, banana fritter stall owner Mohd Shah himself was drawn to the thrills that such a quick bicycle could bring to an adrenalin-junkie adolescent. In speaking with Chinese daily Sin Chew, he never anticipated the devastating repercussions that his hobby would eventually lead to. One fateful night in 2008 while out riding basikal lajak with his friends, Shah's bicycle ended up crashing into a parked car.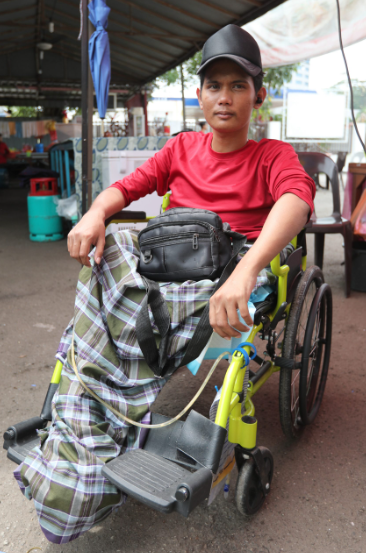 Shah immediately lost all consciousness at the scene of the accident, only to wake up later on in the hospital. His injuries were severe; he sustained a spinal fracture that left him paralysed from the waist down. But things only worsened from that point onwards as Shah's left leg eventually started festering before turning necrotic, requiring an amputation.
Coincidentally, his accident occurred at the very same road that claimed the lives of 8 other basikal lajak teenagers when Sam Ke Ting's car crashed into them.
"My accident happened just a little further down along the road, near the Muslim cemetery." he said.
Had once tried to warn one of the victim's of the 2017 accident
When touching upon Ke Ting's case, Shah recalled having met one of the victims while having dinner, and cautioned him against riding basikal lajak.
"I told him to stop riding the bicycles, and to look at the condition I'm in as a reminder of the consequences. He should know how dangerous they are."
Unfortunately, the boy did not listen and would continue practicing the dangerous hobby. He was among those who would later perish in the 2017 tragedy.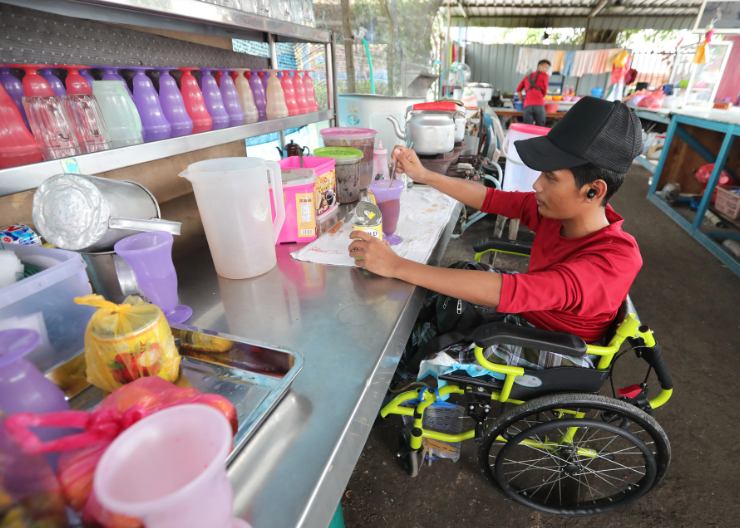 Now 28-years-old, Shah says that he often laments the fact that he had rode on those bicycles to begin with, and envies how his own brother could now ride a motorcycle. He adds that if he hadn't been involved in basikal lajak activities and not lost the use of his own legs, he could've owned a motorcycle himself.
However, he has chosen to let go of the past and accepted the consequences of his own actions.
"It was my choice. And now, I have to pay the price for my choices."
Was prompted to ride basikal lajak by his friends
Shah explained that when he was younger, he was often rebellious and would be drawn towards activities that his parents, who were food stall operators themselves, had strictly forbade their nine children to engage in. Despite their best efforts, it proved difficult to keep an eye on Shah and all of his siblings 24-hours a day.
"When I saw my friends riding basikal lajak, I thought to myself, 'What others can do, I can do as well'."
According to him, Jalan Lingkaran Dalam in Johor Bahru has always been known to be a hotspot for basikal lajak activities due to the road's downhill incline that would help increase the speed of the bicycles. In fact, teenagers all the way from Kota Tinggi would also frequent the area to race.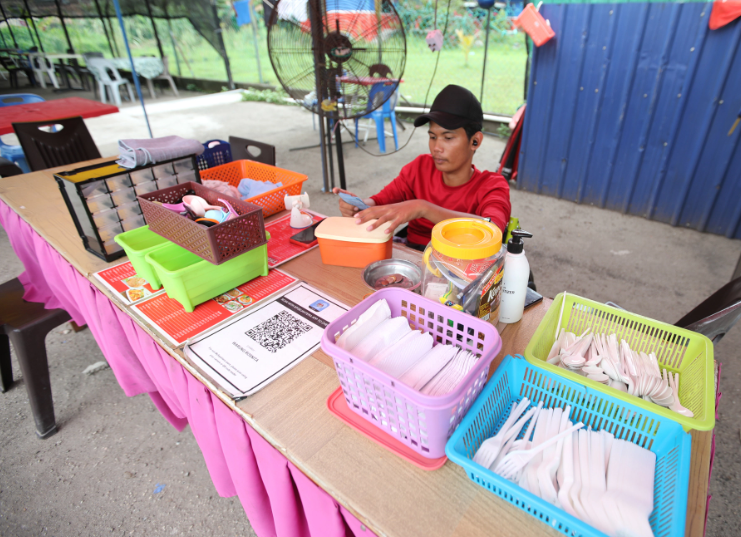 Presently, Shah continues to operate his own goreng pisang business and would often man the cash register. He says he has no specific plans for the future, and intends cherish the present and leave the rest in God's hands.
Tap here to give us a 'Like' on Facebook and stay up-to-date on the latest news!
Also read: Father of 2017 'basikal lajak' victim now on a mission to stop other kids from becoming 'mat lajaks'