As children, we owe a great deal of thanks to our parents for their unrelenting efforts to raise us from the very day we were born into adulthood. Given that fact, many parents are often willing to go above and beyond to put the safety and well-being of their kids first. This is especially true in the case of those with young children who are prone to bouts of illness due to their weaker immune systems.
Parents at Johor school work together to shield students from the rain
Which is why just recently, a group of parents who were waiting on their children to leave school have gone viral across local social media after they decided to work together and perform a truly heartwarming gesture. As reported by local paper Oriental Daily, the incident took place in the city of Johor Bahru, at SJK (C) Foon Yew 2.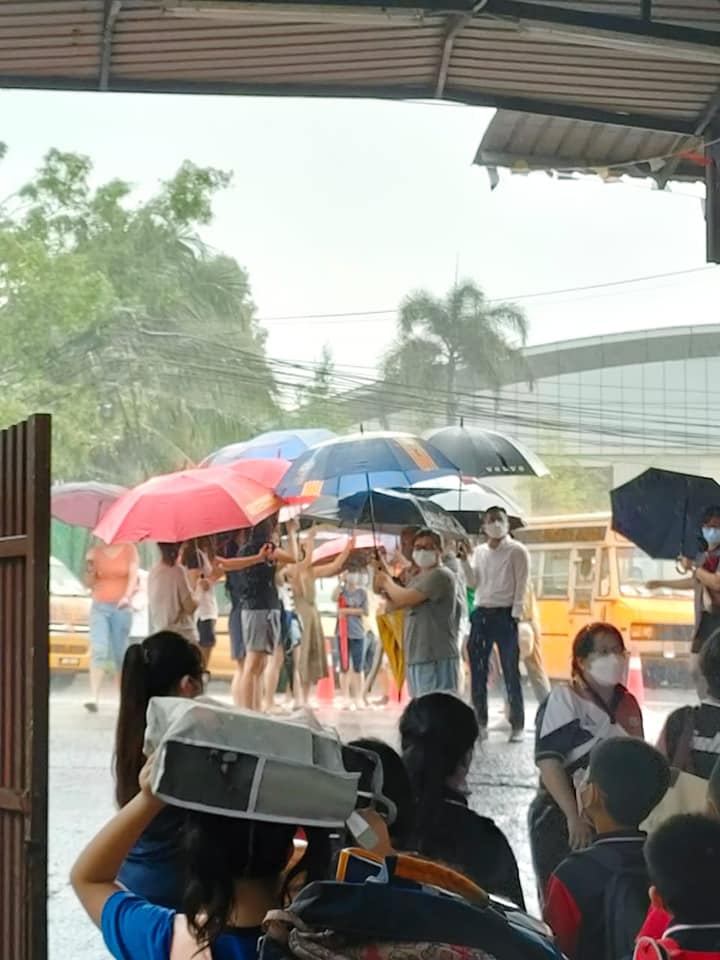 At the time, the area had been struck by a torrential downpour which lasted 3 hours, leaving a number of areas in the city submerged under flash floods. And while a group of around 20 parents waited on their kids to show up, they noticed that a small line of students were having trouble getting across an open section of the school's driveway to board a bus due to the rain.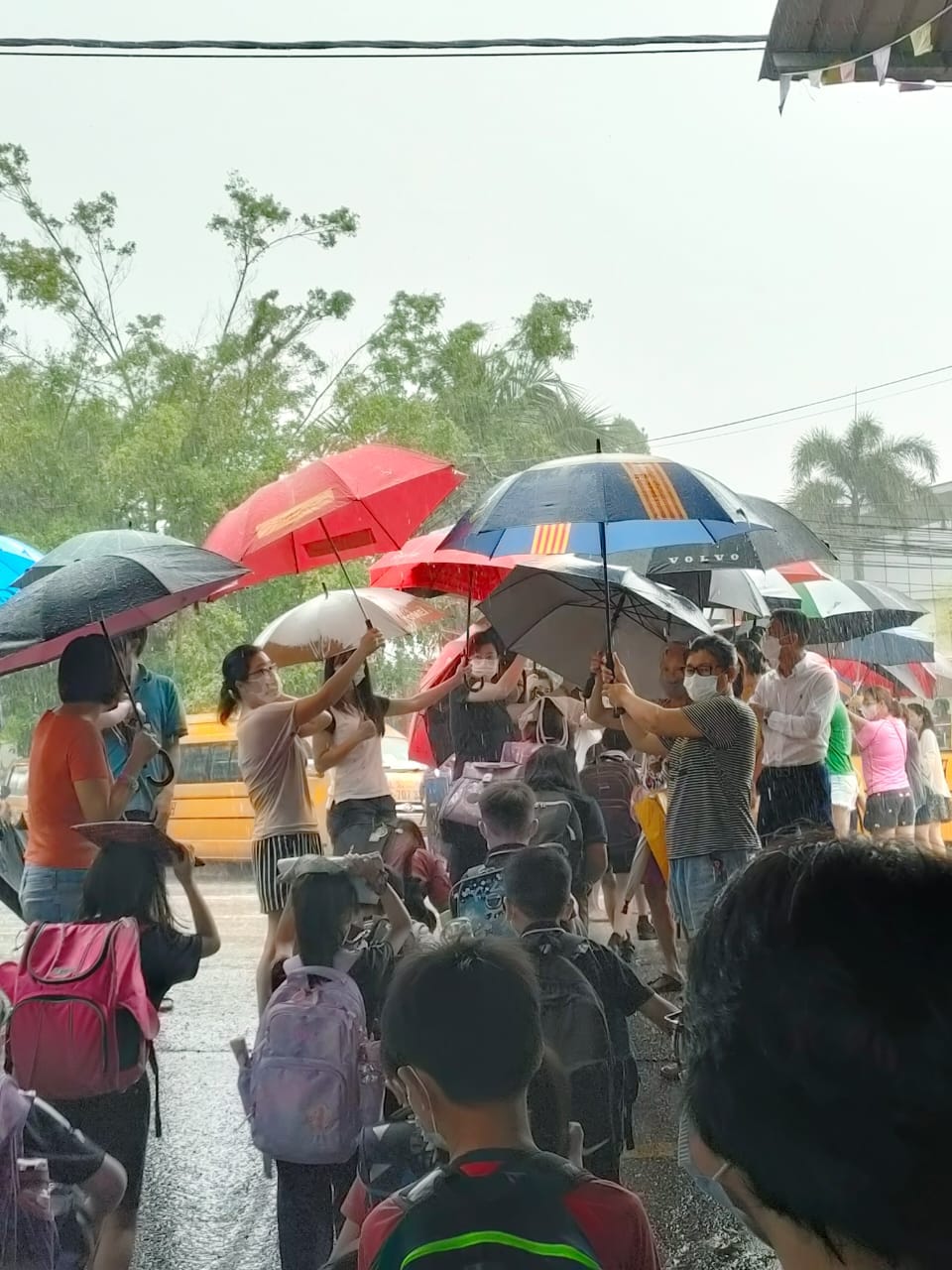 Realising that they could help create a sheltered walkway by holding out their umbrellas together, the parents proceeded to do just that, which provided the young students just enough protection from the elements to walk over and board their waiting school bus before heading home.
Netizens left touched by the heartwarming gesture
The entire incident was documented on the school's official Facebook page, leading to heaping praise from netizens across the country for the unreserved kindness and consideration that the group of parents displayed.
"Thank you to the parents involved. My child told me that they were incredibly happy to have the help of those parents!"
"Thank you to the parents of SJK (C) Foon Yew 2. It's good to have you guys around. Appreciate it."

"Thank you to all of you, I really can't express how much I appreciate this gesture. My daughter is one of the students involved. I'd also like to thank the teachers and school staff."

"These parents are great. The supervising teacher even took a photo and sent it to me immediately when she saw it happen. I felt moved! We really appreciate it. SJK (C) Foon Yew 2 is blessed to have you."

For more stories like this, follow us on Facebook by tapping here!