Sometimes we let emotions get the best of us during arguments, which may result in some unnecessary damage. The intense anger a person feels may also cause the urge to release all that pent up frustration through an act of catharsis.
In this case, a lover's quarrel has resulted in one angry kick to a local business' water filter, leaving it broken on the ground. 
Couple's argument led to the BF kicking a water filter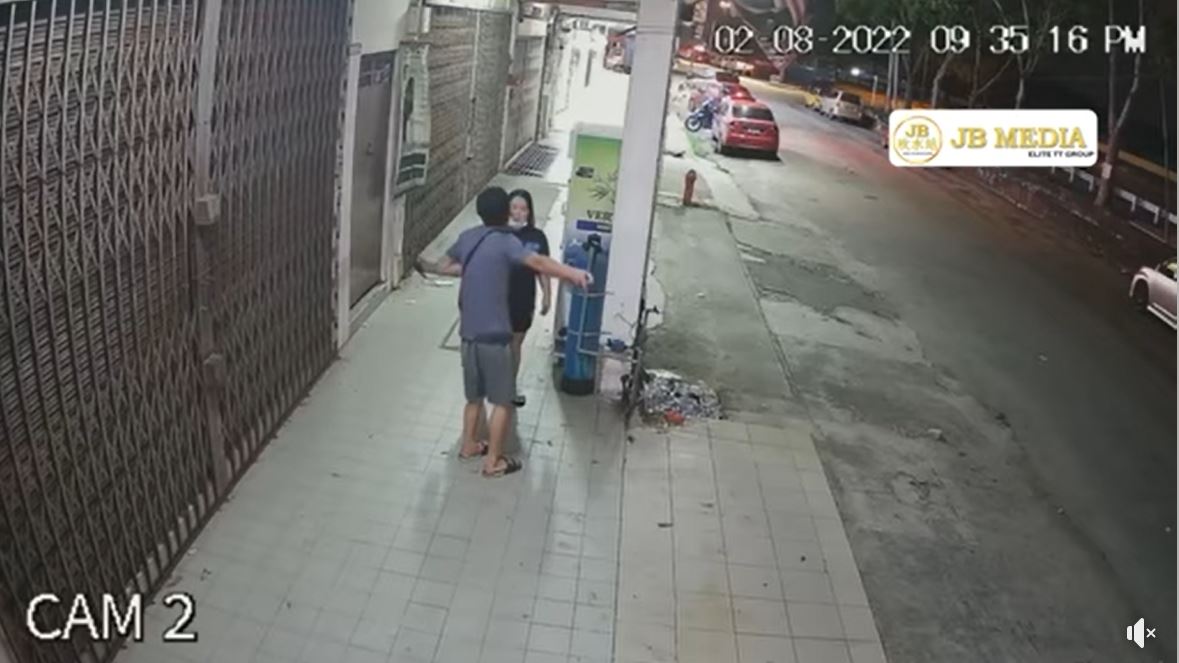 A CCTV footage showing a couple arguing in front of a store has been circulating on the Internet. The quarrel eventually escalated to the point where the boyfriend booted a nearby water filter outside of a shoplot. 
In the video, the girlfriend appeared to be angry at her partner over an undisclosed incident. Her boyfriend then approached her and tried to calm her down. It was later revealed by thean in an apology video that it was Chinese Valentine's Day, and his girlfriend has not eaten since that afternoon. 
He told his girlfriend that he wanted to buy McDonald's for her to enjoy.
"I just want to buy you McDonald's. I just want to make you happy," he could be heard saying in the video. 
However, the lovers' quarrel got a bit out of hand when he started to kick a water filter tank right beside his girlfriend. He even dragged the tank down by force and dropped it to the ground. 
After realising what he had done, he then led his girlfriend back to the car and told her to settle the matter at home. Both of them left the scene, leaving the water filter tank on the floor.
Explanation from the BF
The footage went viral with many netizens making jokes about the couple. According to Sin Chew Daily, some businesses even started to exploit the video by using the woman's name as a promotional tactic. This prompted her boyfriend to step out and upload a 4-minute apologetic video on TikTok. 
He also explained that he just wanted to make sure his girlfriend eats something that day. As he was working late that night, both the man and his girlfriend had to have a late dinner. Because McDonald's was the only place opening during that time, he decided to go there and buy dinner for the both of them.
However, his girlfriend refused to eat, which led her to walk away from the car while he chased after her, which led to the shown argument. As for the water filter incident, he clarified that he has settled the issue with the shop owner.
"I am not someone who will resort to violence, but I was really worried about my girlfriend and I didn't want her to starve," he said in the video. 
While many netizens commented on his partner's weight, he responded that he loved his girlfriend very much and did not care much about her physique. He also pleaded with netizens to drop the matter as the attention had started to affect their livelihood.
Tap here to give us a 'Like' on Facebook and stay up-to-date on the latest news!
Also read: Dinner & a ride to the bus station; Tourist couple shares how Tawau man helped them when their ATM cards were declined