It goes without saying that when travelling abroad, the last thing you'd want to experience is being caught in a position where you're short on money and none of your cards would work. In a foreign land, this could prove to be an especially nerve-wracking experience. And unfortunately in Victoria Sergeeva's case, this is exactly what had happened when she and her boyfriend were travelling in the Eastern Malaysian state of Sabah.
Tourist couple winds up stuck in Tawau after their ATM cards were rejected
Taking to her TikTok to recount her experience, she explained that the bank cards that they had been carrying with them had suddenly stopped working when they had arrived in the town of Tawau.
Despite trying a number of Automatic Teller Machines (ATM) for over 40 minutes in hopes that one would accept their cards, their efforts were in vain and the couple were left without any cash in-hand for food, accommodation, or bus fares.
Kind Tawau local goes out of his way to help them
However, in a miraculous stroke of luck, a local man proceeded to lend them a hand and offer to drive them around town to look for a bank which would allow them to withdraw some amount of money.
But that's not all! Concerned for the couple's welfare, he even bought them dinner at a nearby fast-food drive through, before dropping them off at the bus terminal station, which was located quite a distance away, so that they may head off to the city of Kota Kinabalu.
The couple have been travelling across the globe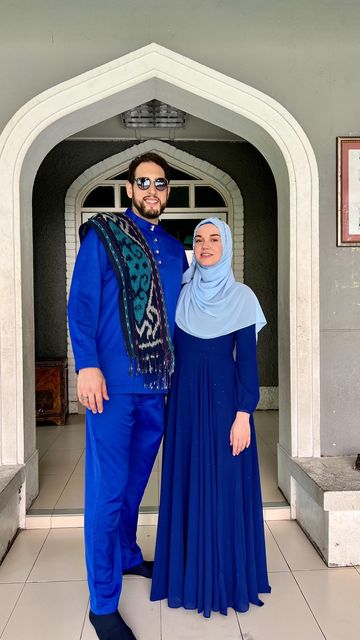 In speaking with Wau Post, Victoria shares that she is Belarusian, while her boyfriend is from Algeria but resides in New York City. Travelling across the globe together, this marks Victoria's third time in Malaysia, and she said she has already been in local shores for almost 2-months at this point. Prior to visiting East Malaysia, the couple have already visited Kuala Lumpur, Putrajaya, Melaka, Ipoh, Kuala Terengganu, and a number of other destinations in the Peninsula.
"Malaysia is amazing country for travelling! Sadly, not much people know about it." she adds.
Not the first time they have experience Malaysian hospitality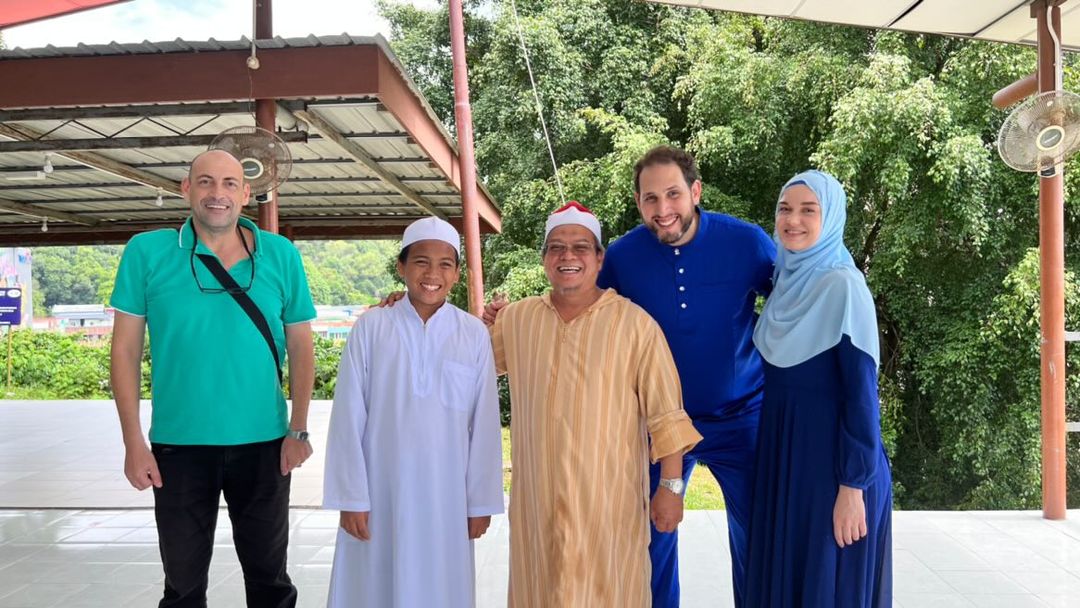 On the topic of her interactions with locals, Victoria said that this wasn't the first time that Malaysians have offered both her and her boyfriend help while they were travelling through the country. Recounting a separate incident in Kota Kinabalu, she shares how they had realised that they were scammed by their hotel upon arriving in the city.
Upon learning about their circumstances, their Grab driver decided to give them a ride around the city so that they may find a room for themselves.
"We keep in touch every day and plan on having dinner together, when he is free." she said.
Even celebrated Eid Al-Adha in Malaysia
Social media netizens from Malaysia have also been of great help, as a fellow TikTok user who saw her video on Tauwau eventually reached out to Victoria and offered to give the couple a tour around Semporna, and even invited them for dinner with her family in Kota Kinabalu.
"Also we celebrated Eid Al-Adha in an amazing mosque at Usia Bandar in Kota Kinabalu. We got invited there.

Everyone in the mosque shared food with us and their hospitality. We felt a part of family."
The couple will be looking to visit Thailand and Cambodia next on their itinerary, with Victoria saying she'll miss Malaysia's hospitality and incredible blend of cityscapes and natural sights the most.
For more stories like this, follow us on Facebook by tapping here!