There is no greater virtue than that of unreserved kindness. And that has proven to be true in the case of a young woman who had recently gained attention over social media after taking the initiative to offer an elderly atuk a hand when he needed it the most. As reported by mStar, Nur Isyirah who is otherwise known as Syirah, told the paper that she encountered the senior citizen at the Bersepadu Selatan Bus Terminal (TBS) in Bandar Tasik Selatan on Monday (30th May 2022).
Kind woman helps elderly atuk at TBS 
At the time, the National Defence University (UPNM) student was on her way to catch her bus to her home state of Perak and had stopped by at the bus station's food court for a meal with her friends when she spotted the elderly man eating alone.
"When I had finished my meal, I noticed the elderly atuk sitting at the table next to mine. He looked to be starving, as he was eating very quickly."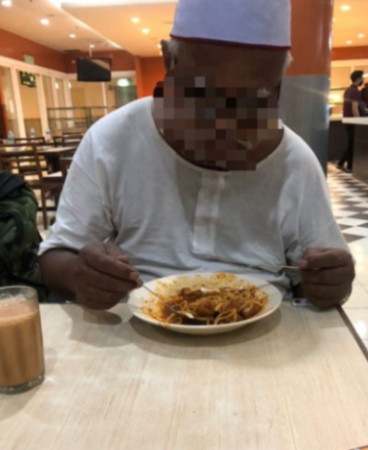 "I also saw that he had a wooden cane placed on the table that he was eating at. His face then suddenly turned sad. But at the time, he wasn't looking at anybody. He was solely focused on his food." she said.
Said he had travelled from Kedah to KL to look for work
Thinking to strike up a conversation with the elderly atuk, Syirah came to learn of his heartbreaking circumstances after asking him a few questions as to why he was eating alone at the bus terminal.
"As it turns out, this old man was from Kedah and had travelled all the way to KL in hopes of searching for a job. But due to his age and health, nobody wanted to hire him."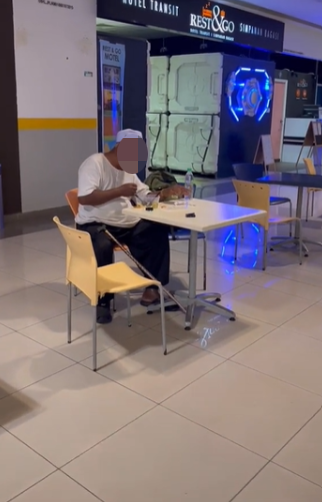 "Initially, he was very hesitant to share anything with me as he was worried that nobody would believe his story. But I urged him to speak to me about it. He told me he had been sleeping at the bus terminal this whole time." she explains.
Had no family left, and only RM2 on his person
Surviving on the goodwill of others who were willing to spare him some money for food, Syirah said that at the time, the elderly atuk only had RM2 left. What is more heartbreaking still was that the senior citizen told her that he had no family left, as his wife and children have all passed away.
Wishing to do what she could for the man, Syirah bought him a bus ticket back to his home state of Kedah. She had even left him with her contact information, so that he could reach out to her if there was anything else that he needed when he was back home.
Her post, which has since gone viral across local social media, had even caught the attention of local social activist and philanthropist Ustaz Ebit Lew. Travelling over to TBS to meet the elderly atuk in person, Lew invited him to stay the night at his home and had gifted him money as well as new clothes.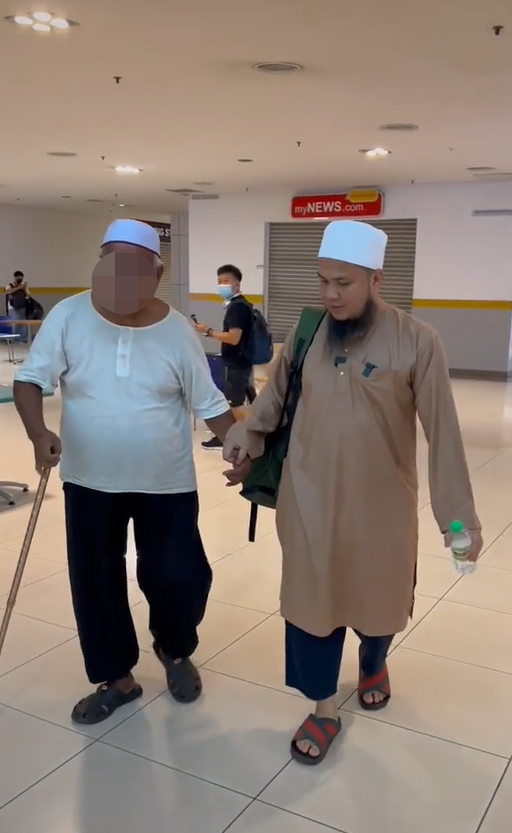 What's more, he had even brought the senior citizen to a local eye specialist, after learning that he could not see out of one eye, while his other eye suffered from blurry vision.
Tap here to give us a 'Like' on Facebook and stay up-to-date on the latest news!