It should go without saying that the emergency lane on most major roadways should only ever be used in times of emergency. After all, as the namesake implies, they are meant to provide a clear path for any vehicles to travel along during instances of severe urgency, especially during those that could involve life or death. Despite that fact, there will still continue to be those who misuse the emergency lane for their own convenience, despite the potential dangers it could pose to others.
M'sian parents rush to bring son to hospital after he started vomitting & fainted 
One such incident was shared by local netizen Janartni Raj, who spoke about one such recent ordeal she had experienced first-hand when travelling with her family over the first weekend in August. According to Janartni, she had been en-route traveling home with her family from the popular island state of Penang back towards Kuala Lumpur on Sunday (August 7th 2022).
Taking off late in the afternoon, she said that her son had appeared sickly prior to their trip and had already vomitted twice before they left Penang. But after giving him a round of medication, he appeared to be fine and they got on the road. Midway through during their journey, he started throwing up again but this time, he didn't stop. The situation was only further exacerbated by heavy traffic on the PLUS Highway.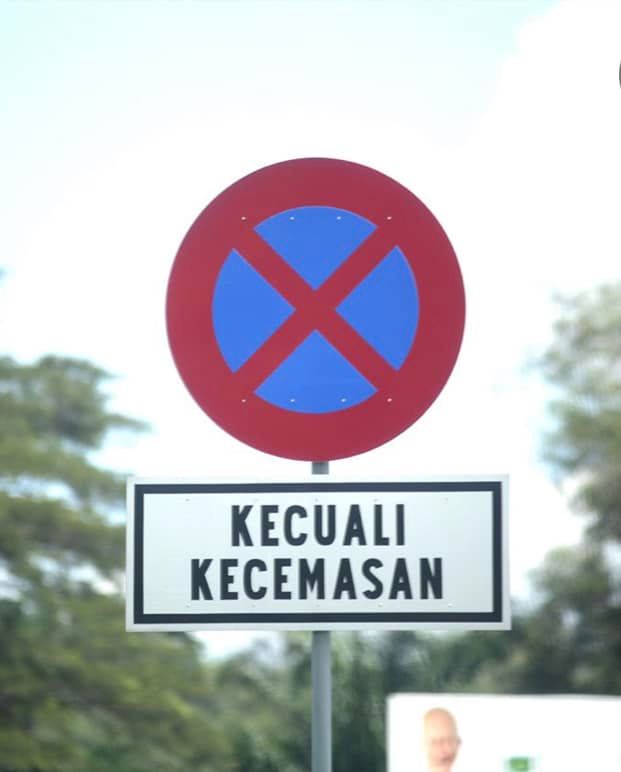 What's more, Janartni's son even fainted at one point when they had passed into the state of Selangor. Understandably alarmed, both she and her husband decided to make use of the emergency lane to beat standstill traffic and rush their child to the nearest hospital, making sure to keep the hazard lights on as they did so.
Self-righteous driver tries to force their car back into normal traffic
However, a white Proton Saga sedan suddenly swerved into the emergency lane and blocked their path before attempting to force them back into the regular roadway after thinking that they were trying to exploit the emergency lane to get ahead. This is in spite of their repeated honking and flashing of their high-beams.
"Pressed for time, we squeezed our car to the edge of the road, almost grazing the divider and went side-by-side to him.

Windows wound down, we shouted that our child had passed out." she said.
All the self-righteous driver hollered in return was 'Jangan bohong la, babi!', or 'Don't lie, you pigs!'. Similarly, motorbikes that were tailing behind them also indicated with hand gestures that they should return to the regular roadway.
Paying them no mind, Janartni and her husband eventually managed to reach the hospital, where her son would later be admitted.
The incident has left Janartni urging motorists against taking the law into their own hands, pointing out that civilian cars can also be transporting individuals who are in need of immediate medical attention, such as those experiencing heart attacks or pregnant women who are going into labour.
"Want us to be punished? Record it, take our number and report – the cops will get the real story from us." she adds.
Thankfully, her son has since recovered from his ailments, all thanks to his parents' quick thinking.
For more stories like this, follow us on Facebook by tapping here!
Also read: M'sian taxi driver drove over 30km to return missing wallet, touches SG couple's hearts