How much constitutes as too much when we go out to pay for a meal these days? Given the state of the global economy going into a recession as a result of COVID, many of us as consumers have already steeled ourselves with the reality of more expensive menu items. But what about paying RM148.40 for a meal that feeds 9 people?
Diner complains RM148.40 meal for 9 people was 'very expensive'
In a recent Facebook post that was shared by netizen and restaurant proprietor Samz Wong, a group of 9 individuals had visited his restaurant on the 2nd of April 2022 to enjoy a meal. Throughout their time dining at his restaurant, the group was served a total of seven dishes.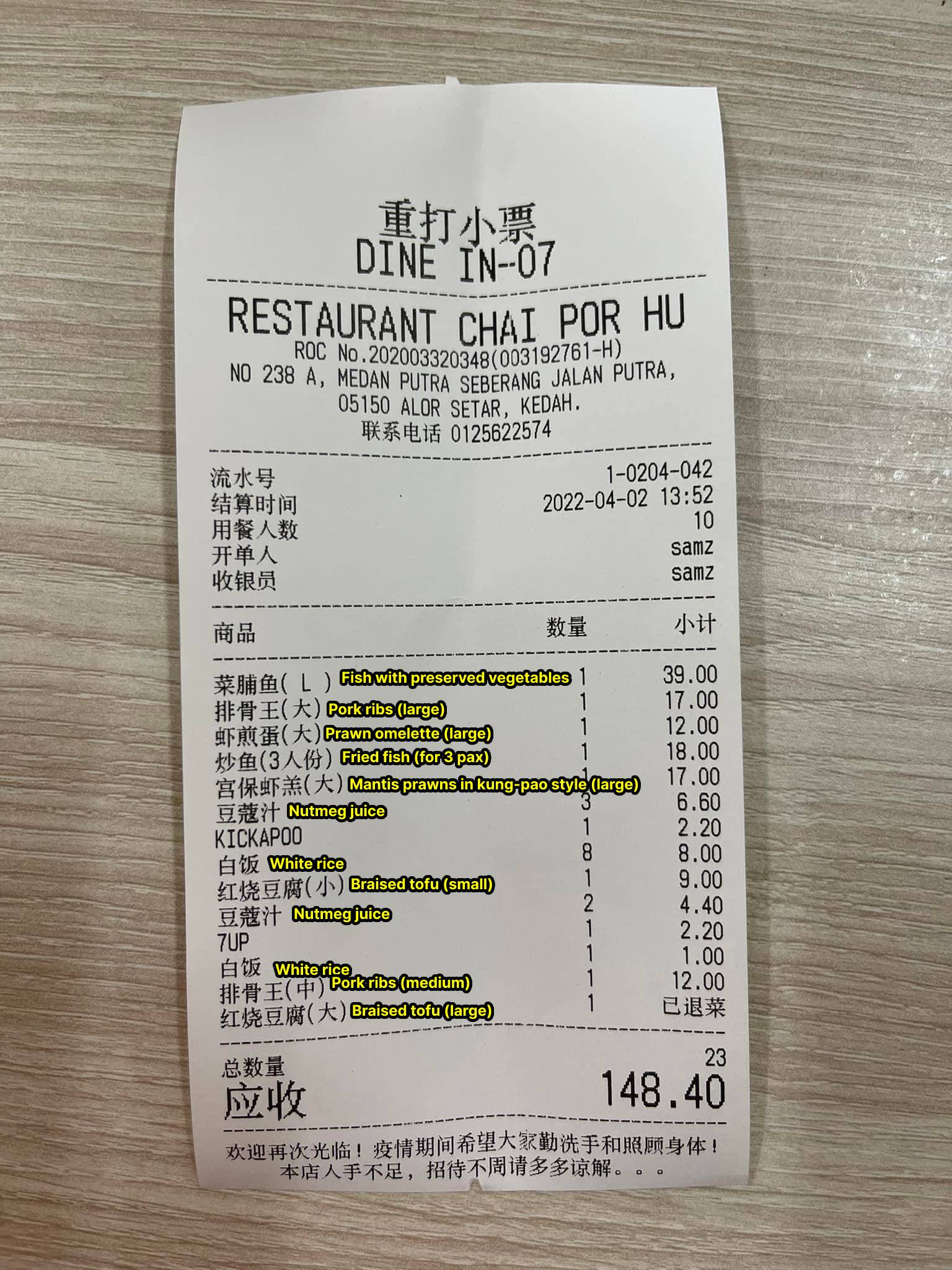 Upon paying however, one of the diners had told Samz that the meal, which costs RM148.40 in total, was 'very expensive', and he felt that he had only gotten a small number of dishes.
"As the number one rule in business is that the customer always came first, I decided not to explain myself." he said.
However, the incident had lingered with him long after the diner had left, and he hasn't been able to stop thinking about the remark that he made. Counting his restaurant's profits from the last month, Samz claims to have only made an average profit of less than 30% per order. Exasperated, he proceeds to wonder if customers have realised that some restaurants are trying to maintain their old prices in the face of increasingly expensive raw ingredients and goods.
"Why do some customers find this expensive? Are they not aware of how the prices of chicken, pork, cooking oil, imported cooking ingredients, plastic containers, have all risen?

However, businesses like ours do not dare to raise our prices in hopes of being able to keep our old customers!" he adds.
Has tried his best to maintain old prices, despite rising operating costs
Stating that the prices of food in his restaurant have been kept relatively the same, save for an extra RM2 for fried chilis, Samz also points out that RM150 is nowhere near enough to buy a family of 9 fish, meat, and vegetables from the market. And that's before taking into account the cost of labour that goes into preparing the dishes in a restaurant.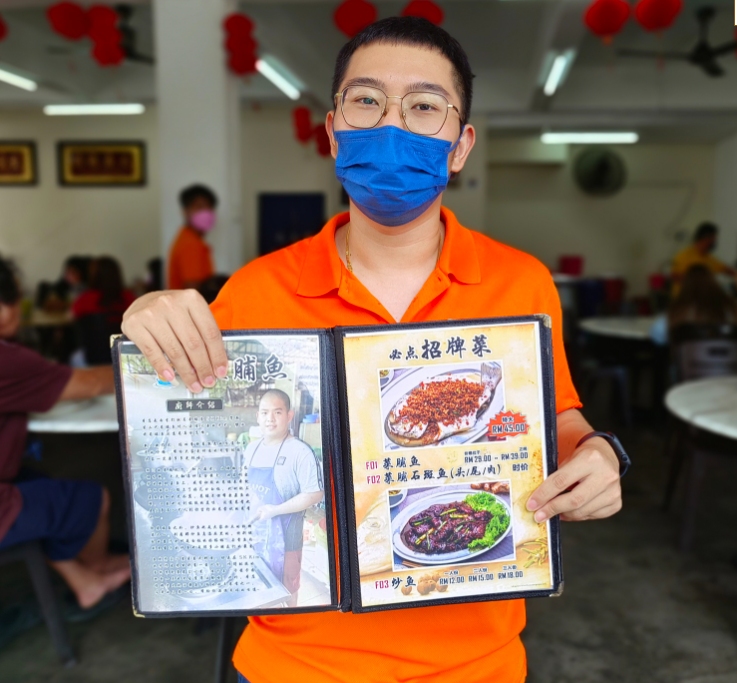 A glance at the bill shows that the family had ordered among other things, a whole fish that costs RM39.00, two servings of pork ribs, one large and one medium at RM17.00 and RM12.00 respectively, a prawn dish cooked in kung-pao style for RM17.00, as well as a prawn omelette for RM17.00. Sin Chew Daily reported that the family had apparently consisted of 8 adults and 1 child.
His post, which has since gone viral, has attracted much support from netizens, many whom have pointed out the fact that such a meal would have cost much more had the family been dining in the Klang Valley.
"This is really cheap. A meal in KL would have costed me RM3xx already."

"This uncle must be really bad in math."

"If he finds paying RM148 for a meal of 9 people too expensive, then in all honesty, he should just cook at home." 
"RM148.40 divided by 9 people = RM16.48 (per pax), which is even cheaper than Starbucks, and actually can fill your belly. How is that expensive?"

"I ordered three dishes in another restaurant, and this was the result."
Tap here to give us a 'Like' on Facebook and stay up-to-date on the latest news!
Also read: How much would you pay for Siakap fish? This Langkawi restaurant charges RM1,196.