The thing about traveling is that we are always cautioned against falling into tourist-traps. And this is especially the case with popular tourist destinations, like the holiday retreat island of Langkawi. Unfortunately for one man, learning that lesson came at a very hefty premium. As well as a Siakap (barramundi) fish.
A very expensive serving of siakap fish
Just recently, amid the lifting of travel restrictions and vacationing Malaysians, a group of seven in Langkawi were left in utter shock after their meal at a Langkawi restaurant came to an extortionate RM1,852.50. Taking to social media, one of the shell-shocked diners shared their receipt from the restaurant, which has since gone viral.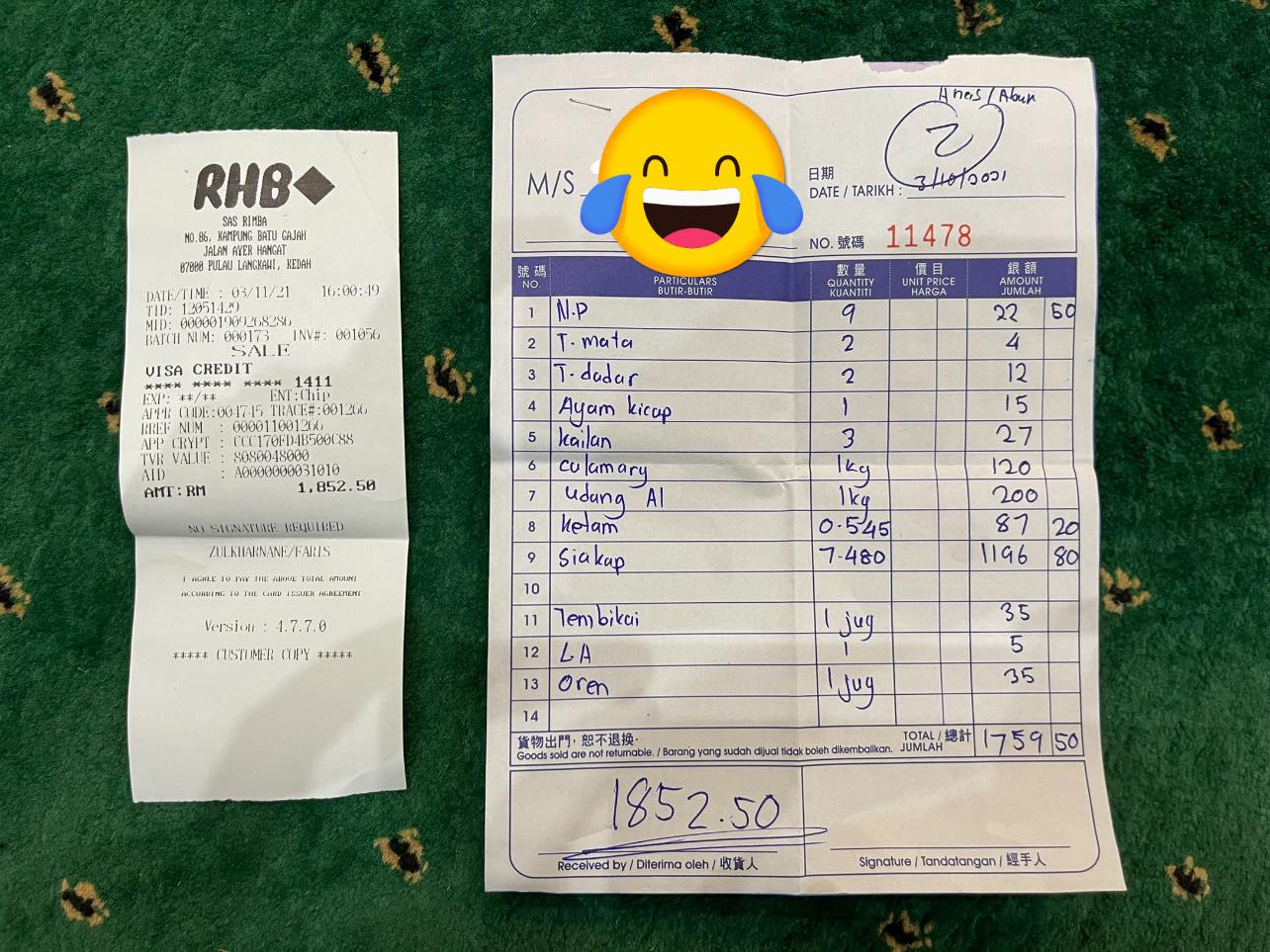 While the other dishes appeared to be fairly reasonably priced, the one item out of all that stood out the most was the Siakap fish. Costing a whopping RM1,196.80, the seven kilo fish made up the bulk of the cost for the meal. According to the Facebook user, the group had stopped at the restaurant for lunch as part of a Mangrove tour around Langkawi, and had initially intended to order two siakap fishes to share.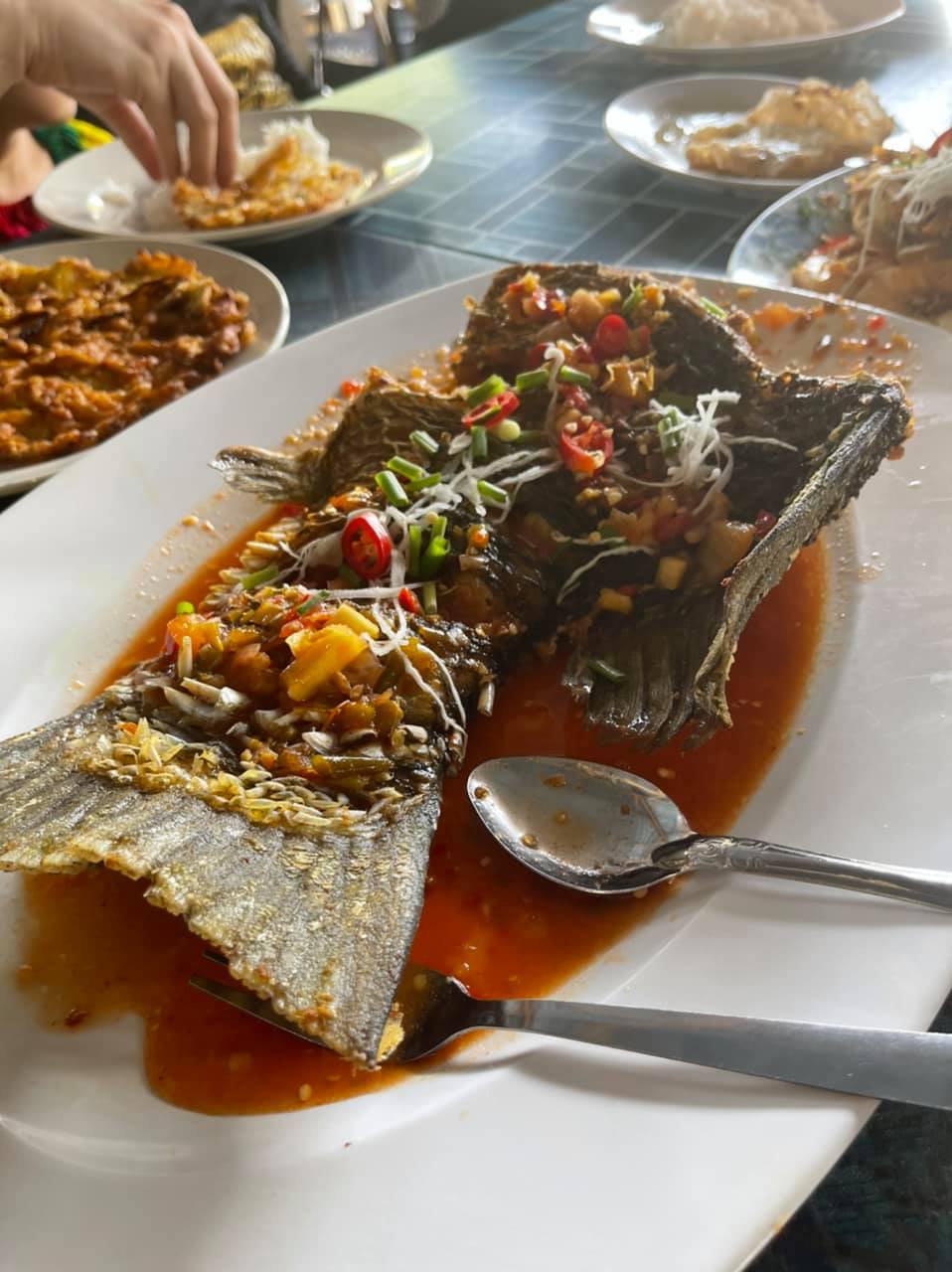 But when a member of the wait staff informed them that they only had a larger-sized siakap fish for the day, they decided to reduce the order from two fishes to one. But little they did expect that the sheer size of the fish would amount to seven kilos!
The Facebook user further alleges that upon trying to pay for the meal with a credit card, he was informed that the restaurant imposes a 5% service charge on credit card payments. He adds that another table dining behind them were also charged an exorbitant RM755 for their meal.
Restaurant owner refutes all claims
However, as it turns out, there's another side to this fishy tale. A representative from the restaurant has since come forward to claim that the diners were well-informed about the size of the fish, as the one that they had chosen was a showpiece displayed for viewing at the restaurant only! Despite that, the diners persisted with their order.
According to NST, the owner of the restaurant had even suggested that they picked other fish instead, that weighed anywhere between 1 to 1.5 kilos, but to no avail. She even goes on to mention that the prices for the fish were clearly stated at RM16 for every 100g, and that their restaurant does not impose a credit card service charge.
For more stories like this, follow us on Facebook!
Also read: Roti Benggali is actually from Penang & only 3 bakeries still make them here today