When looking for a job, many of us tend to take a number of different facets into consideration. Chief among them being whether the job scope aligns with our skillset and the renumeration offered. How much are we being paid in exchange for our labour? But then of course, aspects such as employee benefits, working hours, and your employer's office location can also factor into the decision-making process as well.
Local restaurant attracts M'sians to join as waiters with iPhone SEs & shorter work hours 
Inevitably, this has led to some employers to offer some rather unique perks to prospective candidates, hoping to lure them in to join the company's ranks. Among them include Kanna Curry House, who have recently announced that they will be offering iPhone SE smartphones and shorter working hours in a bid to fill up waiter vacancies at their restaurant.
As Malay Mail reports, candidates need to agree to work with the restaurant for a minimum period of at least 6 months, at a wage rate of RM10 per hour. Owners of the restaurant chain, which operates seven different branches, said that the decision to offer these benefits to new waiters was prompted out of their hopes that it would attract more locals to take up vacancies available among their wait staff.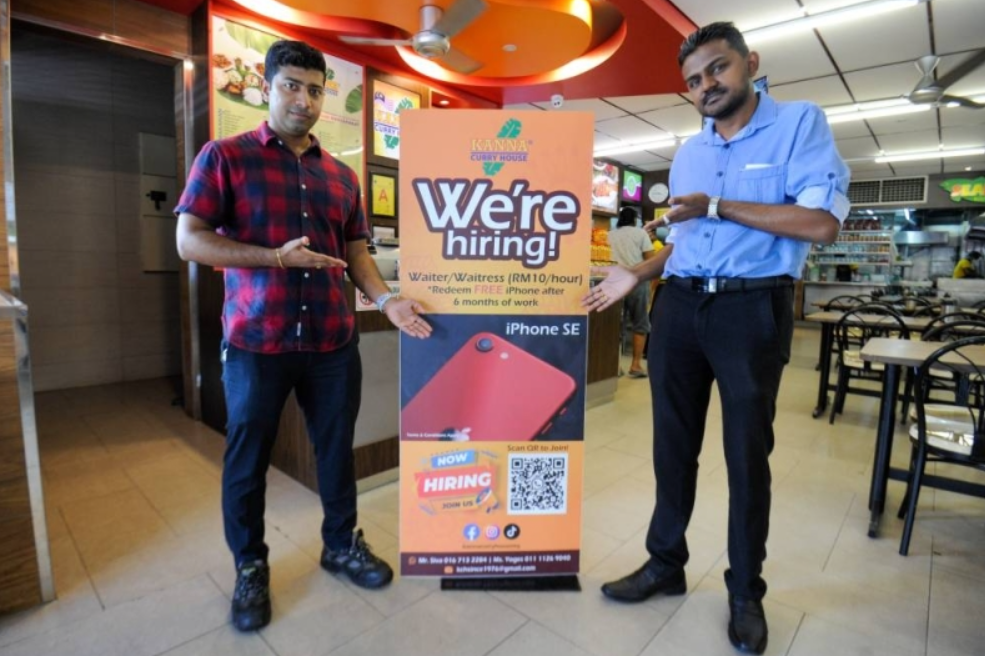 This comes after a number of their foreign workers had left for their home countries during the Movement Control Order (MCO) period. Restaurant manager Yoga Kannan said that many of them who hailed from India, Bangladesh, Sri Lanka and Nepal have already returned to reunite with their families, leaving the restaurant in dire need of manpower.
"Due to the pandemic, many of these foreign workers found other jobs in their home country while waiting for the travel restrictions to ease and air travel allowed.

"We usually employ a rotation method where if three workers were to leave to their home country in a month, there would be another three that would be hired — but that came to a halt." he explains.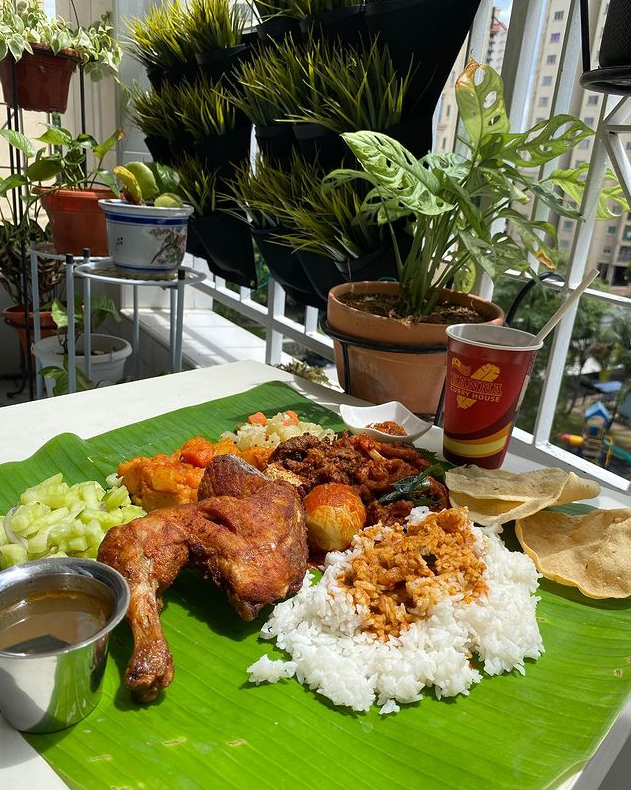 Their situation is only exacerbated by the skyrocketing cost of bringing in foreign labour, compounded by the prices of air fare, COVID-19 testing, and other documentation fees.
Part-time positions are also available
With the new hiring drive targeting locals between the ages of 18 to 40, Yoga adds that five candidates have already received their iPhones after working with the restaurant for six months and being hired. As of right now, the restaurant operates from 8am to 8pm, but Malaysian employees can enjoy reduced working hours that start from 9am and end at 5pm.
Part time positions are also available, with working hours that start from 11am to 3pm, six days a week. Yoga says that for the time being, they are not looking to replace any members of their kitchen staff and hope to retain all of their cooks in order to preserve the authenticity of their South Indian dishes.
Those looking to try their luck may reach out to Kanna Curry House via their Instagram here.
For more stories like this, follow us on Facebook by tapping here!