We Malaysians simply love our rice. Whether if it is in a fragrant serving of santan-rich nasi lemak, or infused with ample wok hei in a piping hot plate of fried rice, this reliable staple of Asian cuisine easily proves its versatility in any menu setting. Especially if you have it with your choice of curries and sides ala nasi kandar style! In fact, the nasi kandar dish has proven to be so immensely popular, it has even gained international acclaim in Japan's metropolitan capital of Tokyo.
Japanese man opens nasi kandar restaurant in Tokyo with recipes inspired by Malaysia
And that is all thanks to the efforts of Mr Tateda, who was so enchanted by the flavours of the nasi kandar dishes he had during his travels in Penang and Kuala Lumpur, he decided to bring them back with him and share them with his Japanese compatriots. According to Japanese lifestyle page Japanese Heart, Mr Tateda had used to own and operate a restaurant in Osaka that served south Indian cuisine, and was a frequent traveller around India.
However, he came to discover that the flavours imbued in the nasi kandar curries sold in Malaysia were distinctively different from what he had sampled back in India, prompting him to establish Zero Two Nasi Kandar Tokyo. Location asides, visitors (especially Malaysians), will feel right at home with the restaurant's ambiance that strives to bring out a truly authentic Malaysian dining experience to Tokyo locals, whether it be in the familiar stainless steel serving shelves, to the all-too-familiar al-fresco metal tables and chairs most often found in restaurants along this side of the equator.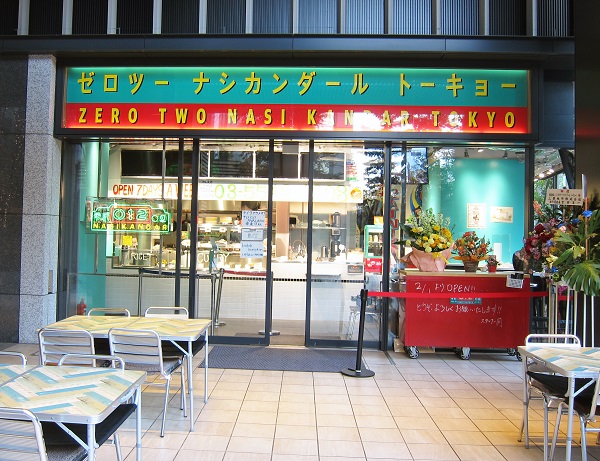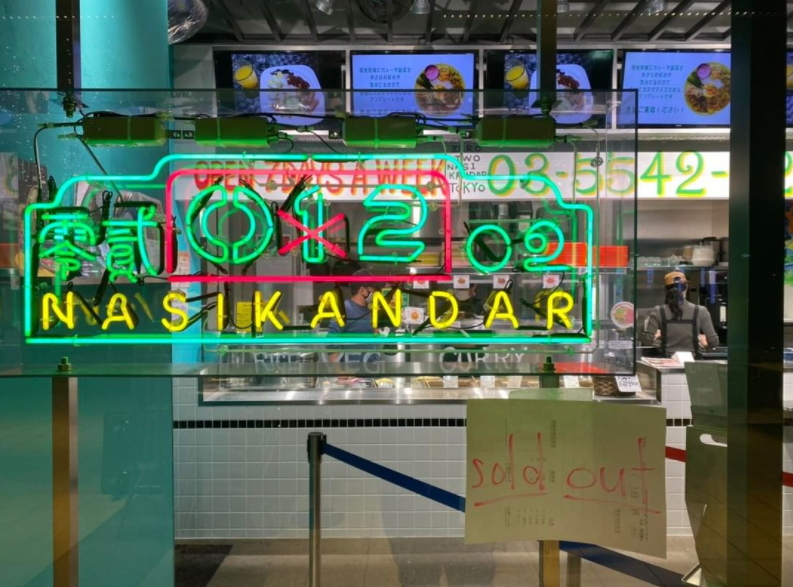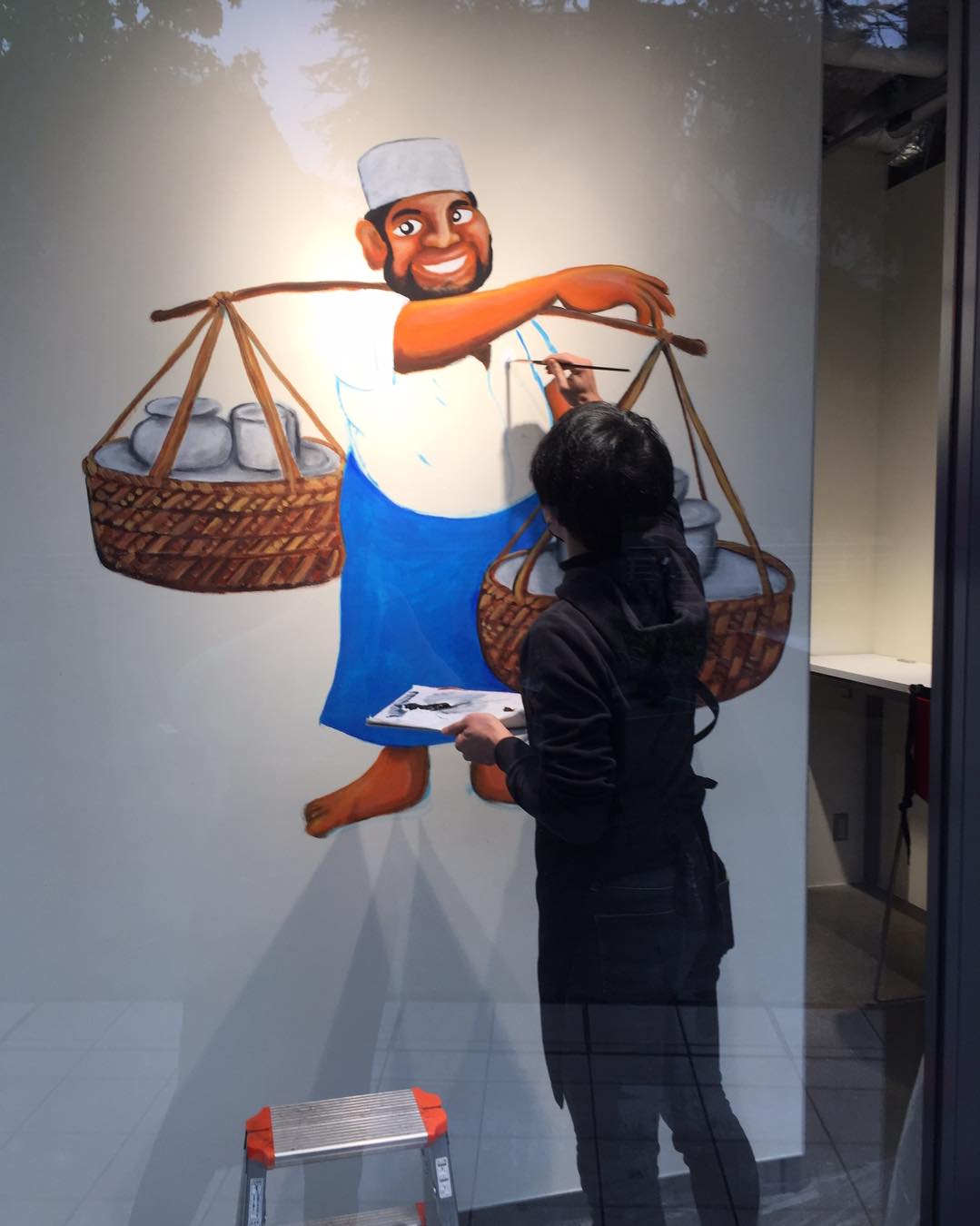 They even have a brightly lit neon sign with the store's name and little notes written in Malay and Tamil tastefully scattered throughout, as well as a specially commissioned piece of artwork featuring a man balancing a pole on his shoulder with containers of rice meals on each end.
The restaurant is a massive hit with locals, and often sells out early
Despite only opening their doors on the first of this month, his restaurant has already proven to be a massive hit with Japanese customers, with the restaurant often selling out most of their dishes before the day ends! They have even had to issue apologies for how quickly their dishes sell out.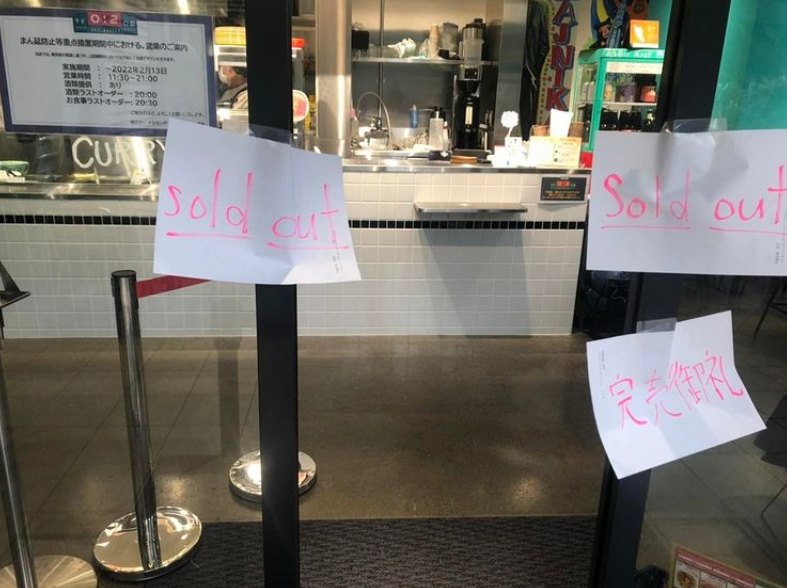 Like any good nasi kandar restaurant in Malaysia, they offer diners their choice between white rice or briyani rice, before combining it with their choice of three vegetable dishes, two curries, and a single main.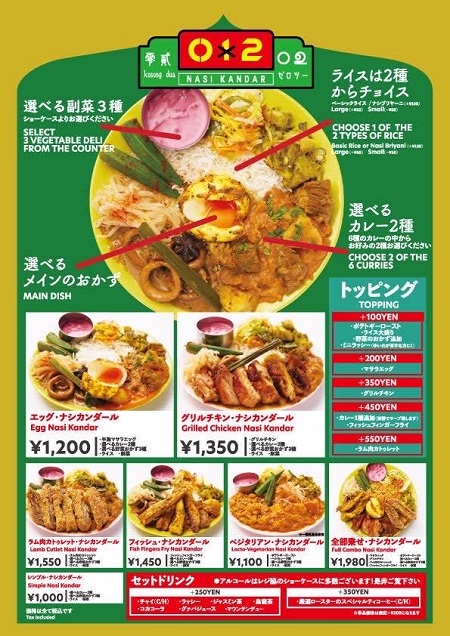 Accompaniments range from more traditional selections of stir-fried cabbage, prawns, lamb cutlets, squid, and more, to less typical verities such as fried fish fingers and a lacto-vegetarian friendly combo. To wash it down with, the restaurant even serves lassi and the Malaysian thirst-quencher 100 Plus!
For those of you who are planning to travel to Tokyo anytime soon and want to pay the restaurant a visit, you may find it at the following address:
Japan, 〒100-0004 Tokyo, Chiyoda City, Ōtemachi, 1 Chome−9, フィナンシャルシティ グランキューブ
Operating hours: 11.30am to 8.30pm daily
For more stories like this, follow us on Facebook by tapping here! 
Also read: K.L ranks as one of the Best Food Cities to Travel to by Eater magazine, is the only representative from Asia to make the cut!