Affordable, convenient, and sinfully delicious, it's no surprise how the popular mamak staple of roti canai has come to occupy a special place in the hearts of many Malaysians. Regardless of the hour of the day or where you are in the country, you can be rest assured that you'll be able to find a place that can cater to your roti canai cravings on short notice.
TasteAtlas declares roti canai from M'sia as the No.1 Street Food for September 2022
In fact, it would now appear that we Malaysians aren't the only ones who can come to appreciate a freshly-served plate of roti canai, as Bulgarian experiential travel guide TasteAtlas has officially crowned this humdrum local Malaysian favourite as its Number One on their latest Top 50 Street Foods list for the month of September 2022, with an index score of 4.9!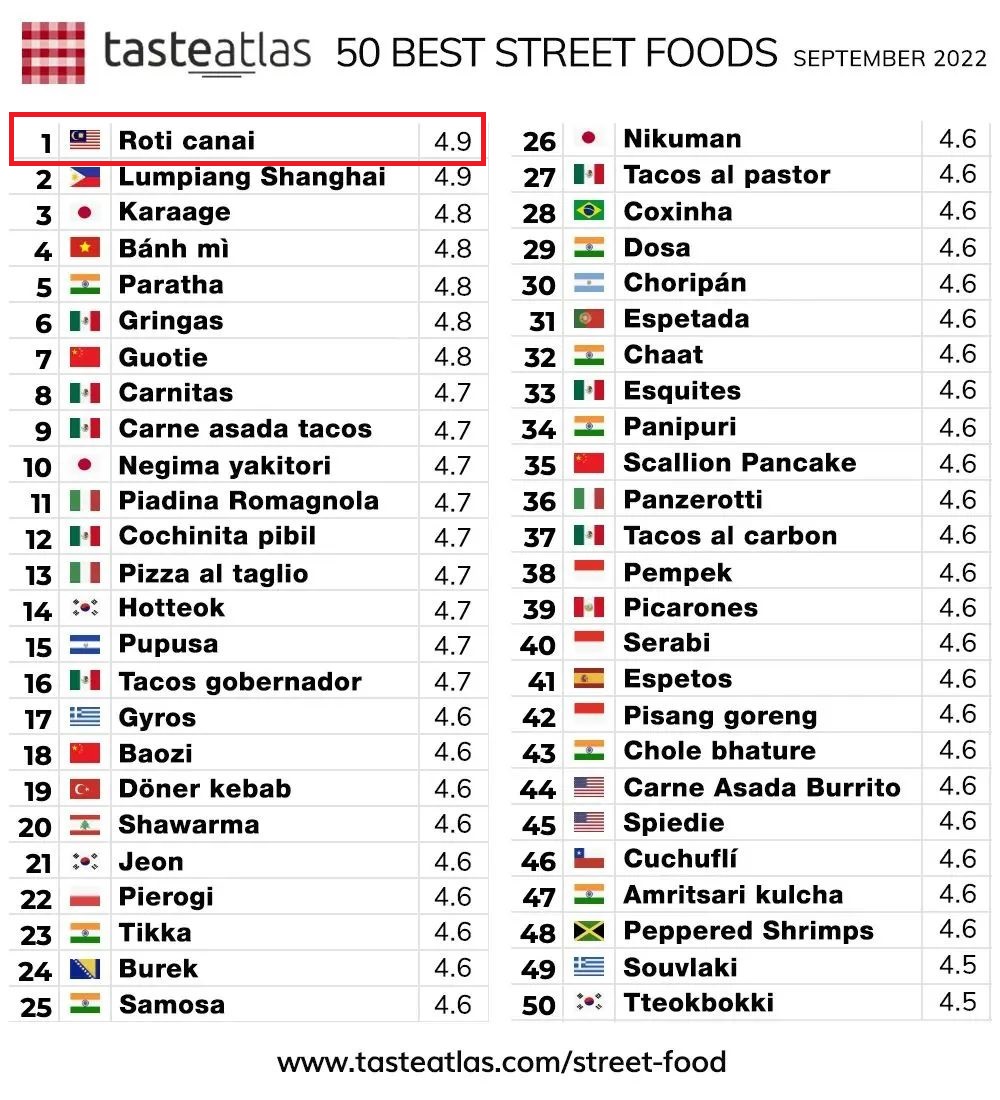 According to the dish's official entry on the TasteAtlas site, roti canai is described as a pan-fried flatbread created using a dough that combines flour, water, eggs, and fat. Each disc of dough is then repeatedly folded before being fried to create a final product that boasts a 'layered texture, a soft interior, and a crispy outer layer'.
Savoury or sweet, have it your way
Tracing the origins of the dish back to India, TasteAtlas notes that the creation of the dish could likely be attributed to Indian labourers who migrated into Malaysia during the British Colonial era in the 19th century to work on plantations that were owned by the Crown.
The Sofia-based digital publication also points out that a number of different variations on the recipe exist, depending on the choice of either sweet or savoury fillings used in addition to other accompaniments such as curries.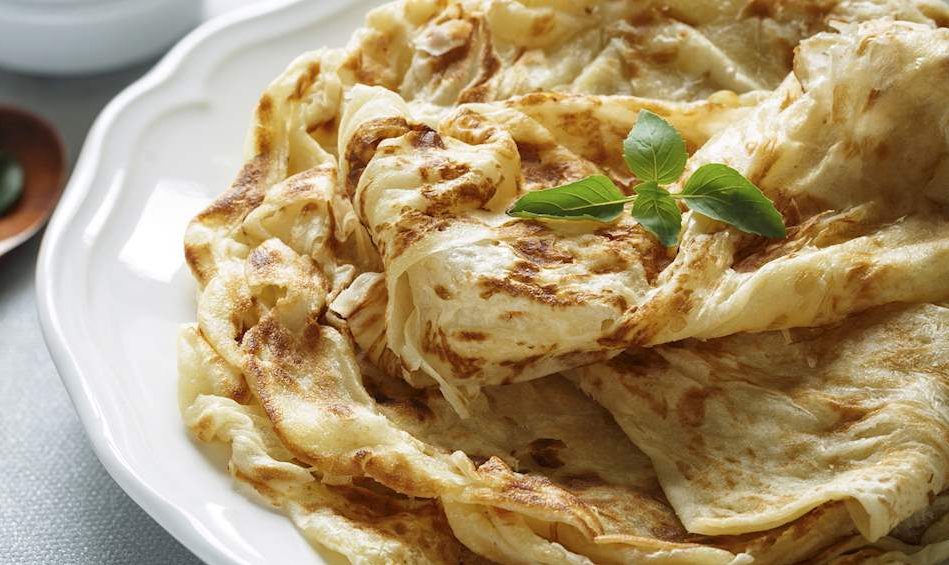 Based upon user feedback, the site ranks Valentine Roti along Jalan Semarak as the best place to try out roti canai, followed by I.V. Restaurant in Klang, and Roti Canai TokBak located in Johor Bahru.
As for dishes from other countries on the TasteAtlas Top 50 Street Food list, Lumpiang Shanghai from the Philippines came in second, while Karaage from Japan came in third.
Tap here to give us a 'Like' on Facebook and stay up-to-date on the latest news!
Also read: KFC Super Fan declares KL outlets have the 'most interesting' menu out of 50 countries he has tried internationally